Man Mathematically Proves Coronavirus is 666 with Simple Calculation.
The Coronavirus is a phenomena that has put the whole world on a pause button.
Social and economic activities are all on hold, while everyone docks at the comfort of their homes in fear.
Never has any illness brought such amount of threat to the world. Everyone has erred their views, now a mathematician even thinks the virus is 666 (that 666 we know) but he proved his point.
A man from Ghana has put out a controversial social media post which has really sparked serious debates.
The man with Facebook name, Reynolds Addo-Labi, proved to his Facebook friends and followers that Coronavirus is '666'.
The number 666 is usually associated with the devil (anti-christ) and this guy is saying the deadly disease is the workings of the devil.
To arrive at his conclusion, he used some basic mathematical calculations as he added the number value of each alphabet in the word " C O R O N A " and the total sum was "66". Then the word " C O R O N A " is made up of 6 letters.
Hence his conclusion at the number 666.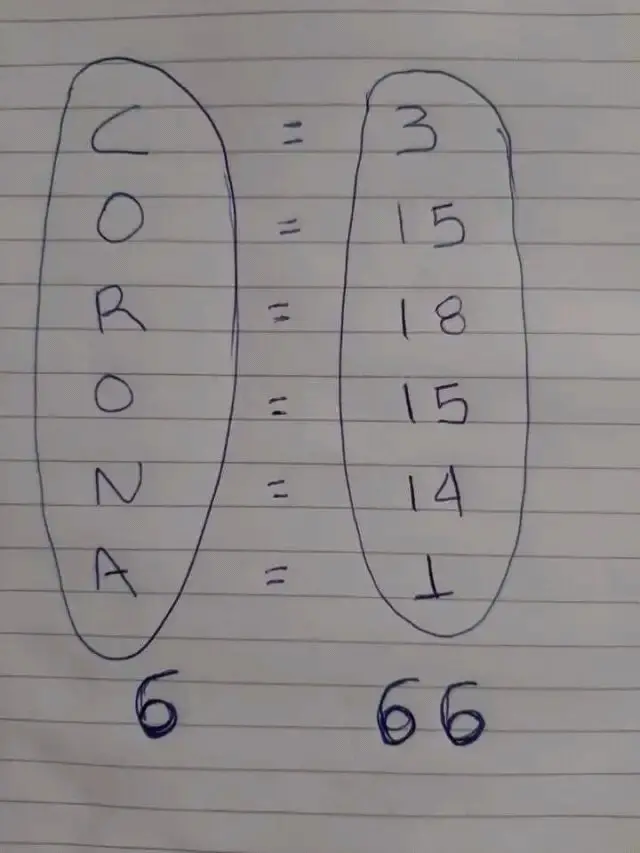 What do you think? Share your thoughts by using the comment section
What Do You Think About This Piece? One Favor Leave a Comments and Share Widely.