KANU party leader and Baringo Senator Hon Gideon Moi has declared interest in becoming the President of the Republic of Kenya in 2022.
He has, however, said that it's not a do-or-die thing, he has disclosed that, if rejected by the electorate at the ballot, then he will go and attend to his sisal in Mogitio peacefully.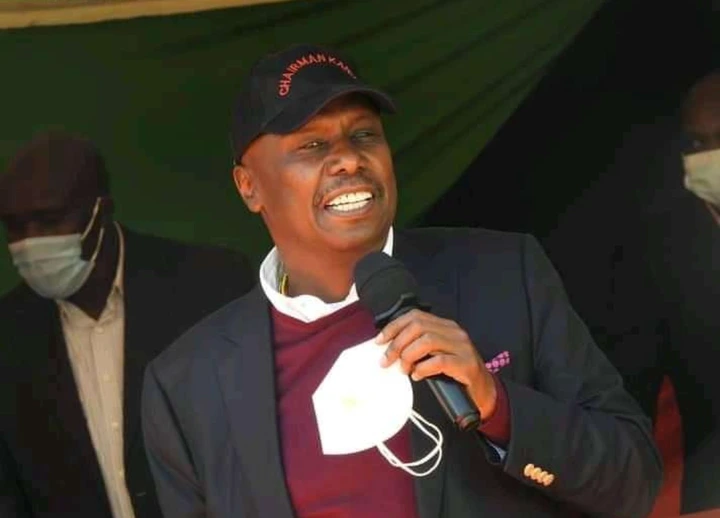 Modi has added that should William Ruto be rejected, then he should also go and continue selling chicken in Surgoi.
"If Kenyans in the 2022 elections tell me that l can't make it. l will go back to Mogotio & tend to my sisal. Equally, if my brother Ruto is rejected at the ballot, then he will go back to Sugoi and sell chicken. It's not a matter of life & death."~Gideon Moi.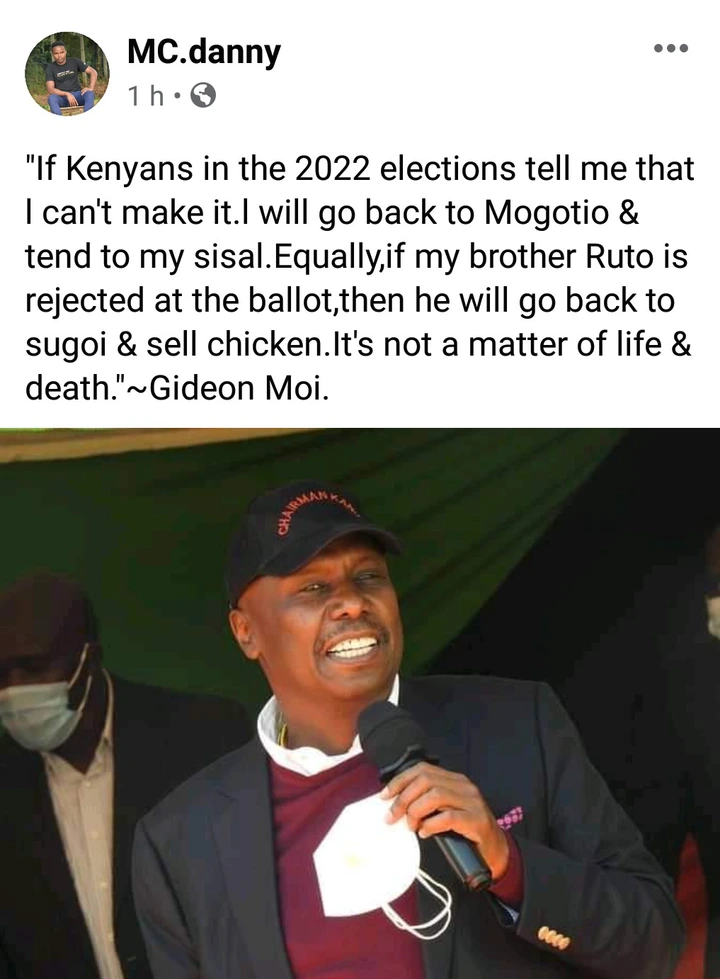 Modi has encouraged the politics of ideas and brotherhood devoid of hard feelings and enmity. He has said that the people of Kenya will have the final say on who becomes the next President.
What are your views on the sentiments by Gideon Moi? Can you read the confidence in the statements? What do you think gives him such confidence? Is it the backup of the deep state?
What Do You Think About This Piece? One Favor Leave a Comments and Share Widely.