Central Organization of Trade Unions Boss Francis Atwoli has warned former Prime Minister Raila Odinga of allying with Deputy President William Ruto revealing what will happen if President Uhuru Kenyatta and the ODM leader part ways.
Francis Atwoli has said that he finds it very hard for Raila Odinga to abandon the Handshake before the realization of a referendum.
The Cotu Secretary-General has described the ODM leader as a seasoned politician warning him that if they happen to discontinue the Handshake and join arms with the Deputy President, he will be digging his own political grave.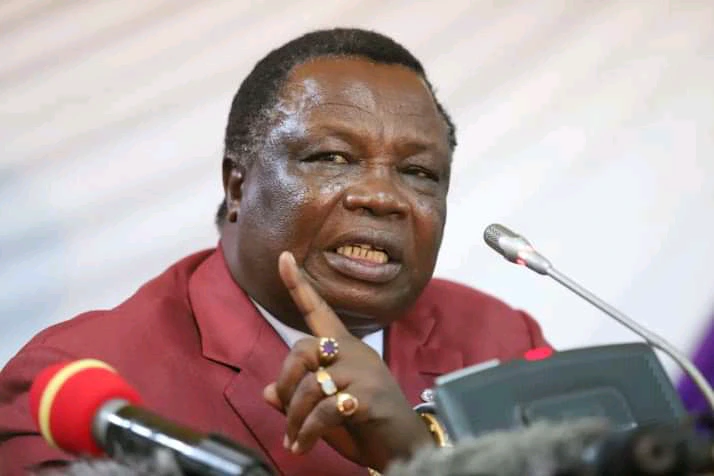 Mr. Atwoli has claimed that the DP is a leader whom several leaders have been running away from adding that it would be illusory for the ODM premier to ally with DP Ruto.
"Raila is a seasoned politician and for somebody to suggest that he can join Ruto, he would be digging his permanent political grave. Everybody is running away from Ruto and it would be illusory for anybody to make such a decision," said Atwoli.
Atwoli has however stated that if Raila Odinga and President Uhuru Kenyatta part ways then it will be political suicide for both alleging that the two leaders "They are glued at the hip and if one tries to separate, they will all sink politically."
What Do You Think About This Piece? One Favor Leave a Comments and Share Widely.