2022 Election: Those of you enamored with biblical writs must have come across a famous story of a man who lived in the land of Uz. He was prosperous, faithful, and contented.
Wherever his sons erred, he offered sacrifices and interceded on their behalf.
One day a conversation ensued between God and Satan. The latter questioned God if there is a pious man on earth who wholeheartedly believed in Him.
God pinpointed Job and sent Satan who subscribed to a school of thought that Job's reverence and faithfulness were hinged on the material possession God had bequeathed him with, he believed if one striped Job off his wealth, he would unblinkingly curse and spit on God's face.
A myriad of blows, hard knocks, kicks, and misfortunes hit Job with full force. He lost his sons, cattle, camels and his body was inflicted with a dreaded skin disease, the wreck, and ruin of an august man.
Instead of giving up his trust, Job's reverence and faith in God grew tenfold, Satan lost. Later on, God blessed and made him more prosperous than he initially was.
To some extent, this story is relevant to current political developments in the country. From a humble soil, he germinated, grew, and bore fruits.
Presently he is among the country's political titans with millions of followers countrywide, that's William Samoei Ruto.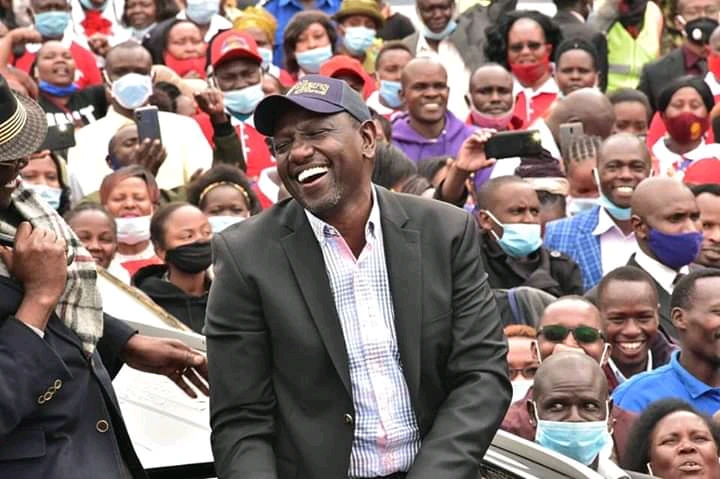 At 53 years, Ruto has achieved what his adversaries have taken a lifetime to achieve. He has served as a Member of Parliament (MP), Minister, Deputy president, and acting president. His grass to grace tale is equally an inspiration to many.
As biblical Job, William has watermarked himself as God's ardent follower, he has turned to Him for solace amidst political turbulence that's currently threatening his political life.
Like any other ambitious man, Samoei is going for the country's top seat in 2022. 'Satan' has however vowed to dispirit him and take whatever Ruto has to frustrate him and kill his dreams.
William's sons and daughters have already been 'killed' and removed from key parliamentary committees. Susan Kihika, Kipchumba Murkomen, Aden Duale, Kithiki Kindure among others have succumbed to 'Satan's kicks.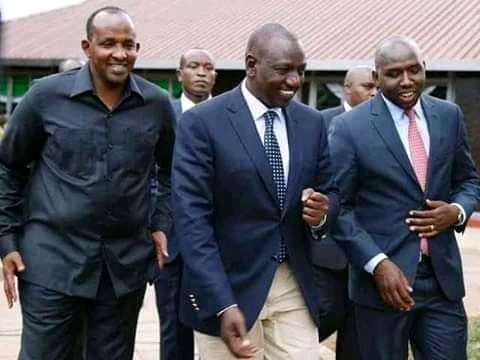 His faith in God has presumably kept him alive amidst severe storms in his camp. Practically, one cannot suffer forever, and verily one day Ruto's woes will be over and he will thrive even more.
Before shining again, the son of Sugoi has two tests in waiting, if he stands then 2022 race will be a walkover for him.
1. Building Bridges Initiative(BBI) tsunami
The controversial and disputed 2017 elections saw the country plunging into an abyss of suspicion and political enmity. Political temperatures escalated as bullets flew in slums, demonstrations, and boycotts becoming a daily ordeal.
In a dramatic turn of events, Raila Odinga buried his hatchet and embraced his erstwhile political foe turned ally Uhuru Kenyatta of the Jubilee party.
The handshake between the duo saw William Ruto relegated to the periphery of state power falling out with his longtime 'brother' Uhuru Kenyatta.
Handshake birthed Building Bridges Initiative (BBI) which addresses the pertinent issues which have bedeviled the country for decades.
Among the key issues addressed in the report are corruption, divisive politics, rights, and responsibilities, security, devolution among other issues.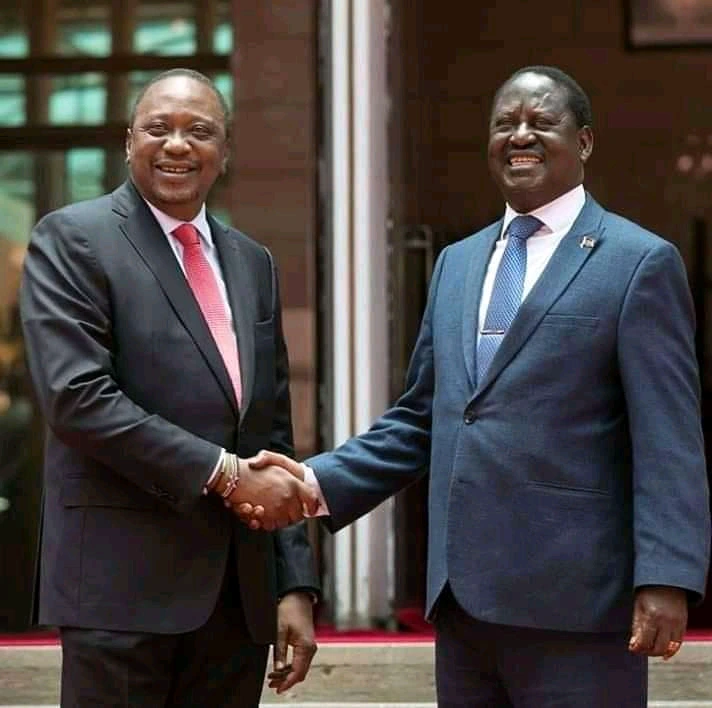 William's political nemesis Raila Odinga is a leading member in popularizing the report. Ruto vowed to stop the 'Reggae' and he has since been projected as an opponent of BBI.
His Tanga Tanga marshals led by Elgeyo Marakwet senator Kipchumba Murkomen and Gathundu South MP Moses Kuria have been vocal in castigating BBI and its proponents.
The referendum is slated to be conducted late this year. If BBI fails to see the light of the day, William will serve his opponents a notice. But if Kenyans give the report a nod, then this will be a bad sign to the son of Sugoi.
2. The deep state and the system
This hypothetical anecdote of the 'system' has lately become more popular thanks to Ruto's incessant cries.
It alleged there is a clique of busybodies, conmen, and political brokers who are working around the clock to frustrate Ruto's future bid.
This all-powerful, well-established, and influential army is lurking in the deep bowels of the government and is dispiriting Ruto. His office has been reduced to an empty shell prompting Kenya's DP to be a mere 'clerk' in government.
If William comes out of these frustrations and humiliations 'alive' and beats the system, then 2022 will be his year.
What Do You Think About This Piece? One Favor Leave a Comments and Share Widely.