The long-awaited day finally came, President Uhuru Kenyatta and former premier today During the 1M BBI Signatures Launch and collection at KICC.
This comes after the previous lunch that was scheduled to have commenced last week but it was postponed after a 3-hour meeting in the statehouse with the second in command and His Excellence the President.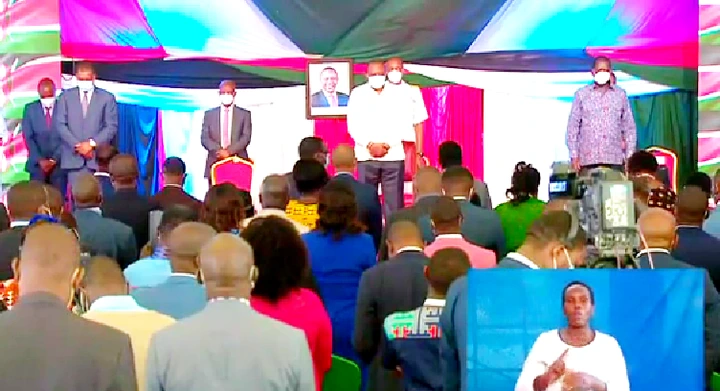 The official launch and receiving of the BBI report were done in Kisii State lounge a day after Mashujaaa celebrations, it headed to Kisumu finally it was officially launched in Bomas Nairobi.
In today's event at KICC , former premier Raila Odinga who had arrived earlier wore DP Rutos'shoes and welcomed President Uhuru upon his arrival thus commencement of function as scheduled.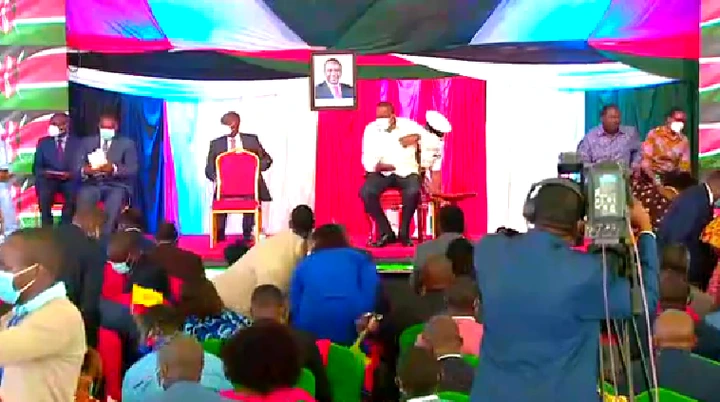 Brief speeches from delegates, invites, leaders, and later the President's address. However, the Dp's seat remained empty as high profile individuals seated. The DP was 'missing in action' unlike previous BBI meetings.
Ruto previously raised an alarm over the loopholes in the report in his previous campaigns. Ruto has always remained firm with his stand on total member involvement.
Today the second in command missed the official launch for one million signatures that are expected to take a whole week. Ruto who hasn't been convinced by the document will cater to mama Mbogas' cry, need, and also reduction of the tax burden to common Mwananchi in the manner which is being pushed.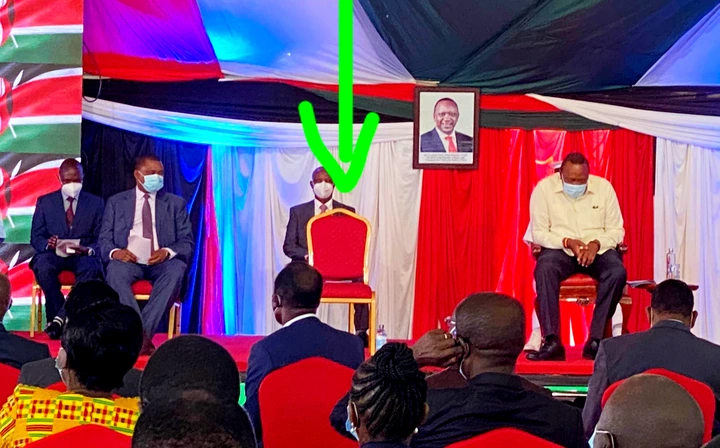 It's for this reason that it would be understood of him to snub that official signature collection exercise to send a clear message that it's a consensus he would wish for instead of a contested referendum.
.