Senator Omanga defended Hussein, claiming a myriad of health problems kept her away from official duties for two years. Photo: Courtesy.
Jubilee Party Nominated Senator Millicent Omanga has come out to defend the two-year absence of Habiba Hussein, a Nairobi County Nominated Member of County Assembly who lost her seat on Tuesday, March 10, 2020, over absenteeism.
A lengthy social media post seen by Omanga claimed that Hussein had been absent from work following pregnancy-related complications and the death of her newborn baby hours after her birth.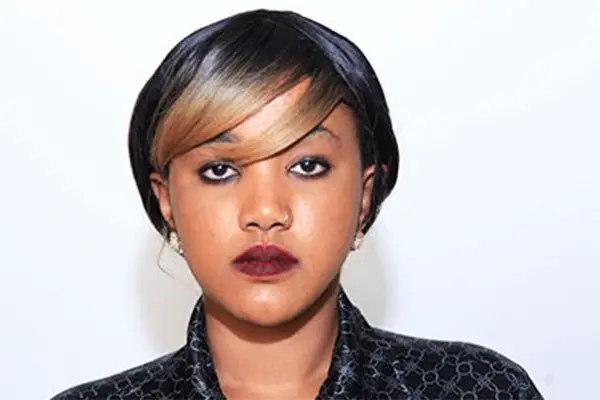 "From the information and records in my possession, Hon. Habiba carried a challenging and complicated pregnancy to term, and delivered a baby girl Shadia, through a Caesarean Procedure, on November 21, 2018,
Unfortunately, the baby was born with heart complications that are suspected to have arisen from the treatment the mother was undergoing during the pregnancy. Since Hon. Habiba could not undergo intense scanning that involved radiology during the pregnancy, she was put under medication for ulcers for most of the pregnancy duration, while that was not what she was suffering from." Wrote Millicent.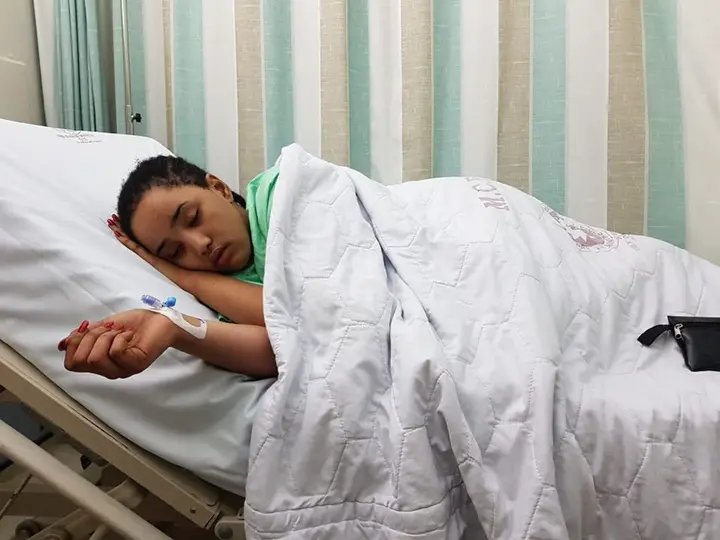 Senator Omanga released this undated photo of Hussein in hospital receiving treatment. Photo: Facebook.com/Senator Millicent Omanga.
Omanga further revealed that Baby Shadia's condition deteriorated and she passed away on November 23, 2018.
Habiba, on the other hand, has been in and out of several hospitals including Aga Khan University Hospital Nairobi, Nairobi Hospital, Premier Hospital, and Mombasa Hospital since then where she received treatment to remove her gall bladder and fibroids.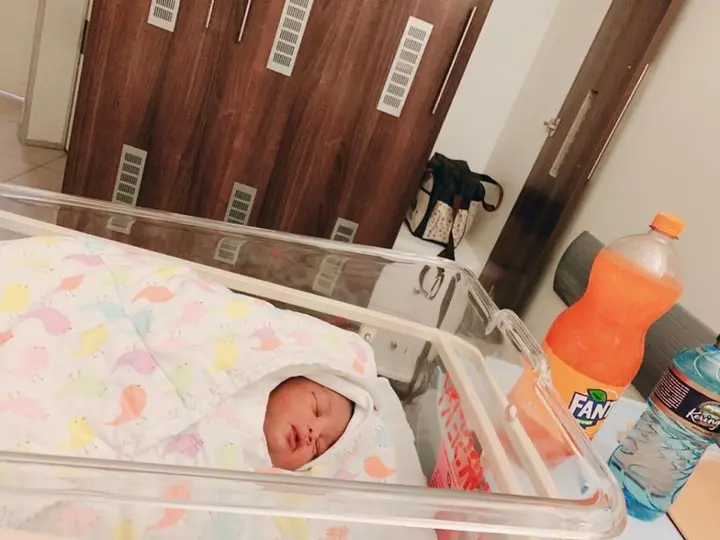 Senator Omanga wrote that Hussein lost her baby hours after her birth due to health complications. Photo: Facebook.com/Senator Millicent Omanga.
In addition to the photos, Omanga released a trove of private hospital documents documenting the treatment Hussein received in 2018.
Due to ethical and legal issues, NAIROBIminiBLOGGERS will not publish the documents. Omanga also claimed that as late as February 2020, Hussein was still receiving treatment at an unnamed hospital.
"The least Hon. Habiba deserves is support and sympathy as she recovers from the painful loss of her child," added Senator.
NAIROBIminiBLOGGERS previously reported that Habiba Hussein's seat was declared vacant by Speaker Beatrice Elachi during the Tuesday sitting.
This followed investigations by the Powers and Privileges Committee that tabled a report before Elachi showing that the MCA had also failed to appear before the committee to explain the reasons for her absenteeism for two years. It was found that she had not written to the Committee on the same matter.
Would you like to get published on this Popular Blog? You can now email Admin any breaking news, your Bio, articles or advertise with us on:
[email protected]
What Do You Think About This Piece? One Favor Leave a Comments and Share Widely.