Article Credit: ghanamma.com
A pastor has sent shocking vibrations down the spines of his congregants and social media users after he emerged as the winner for Guinness alcohol drinking competition.
He won for himself a brand new Toyota Camry and a full paid trip to Cairo.
The Pastor, of Ibewe New Light Ministry church in Nigeria, has been trending since the news went viral on the internet.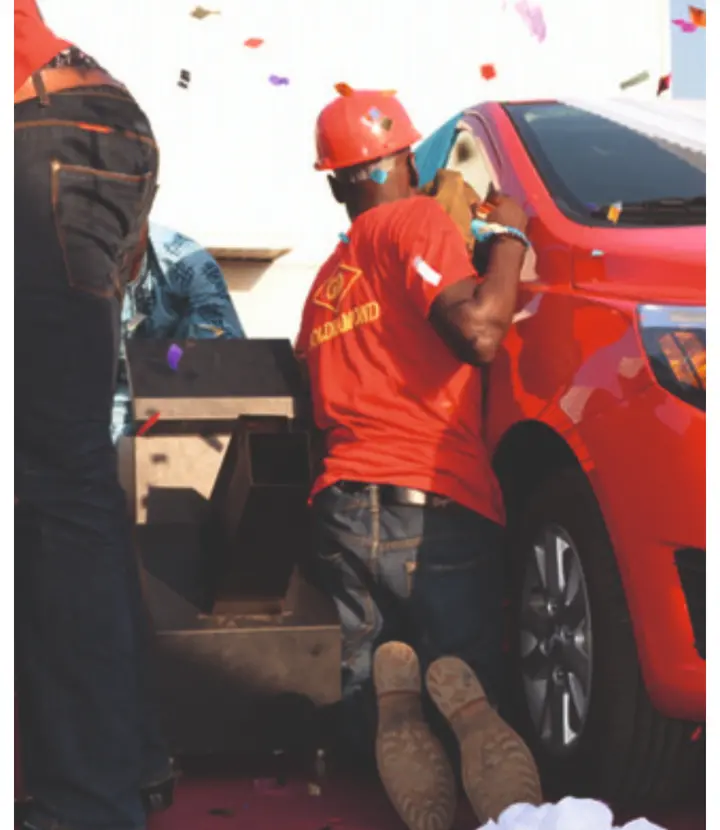 Section of netizens was fast to criticize the man of God for first of all engaging in such a competition.
Well, to add more to what he has done already he went to church on Sunday after he won the award to give thanks to God for seeing him through the whole competition.
Some of these pastors are doing the extreme o!
What would be your first reactions if you get to realize that your church's pastor participated in a beer drinking competition and he eventually won? Shocking, isn't it?
Well as for me, before raining down criticisms I would first hold a self-dialogue as to whether drinking was anywhere in the bible tagged as a grievous sin and not permissible to any extent. If not, Ride-on Pastor.
Article Credit: ghanamma.com
What Do You Think About This Piece? One Favor Leave a Comments and Share Widely.