There was a little bit of panic in Kisumu, Awendo after a couple who are said to have been Murdered were found near Awendo Police station inside their car.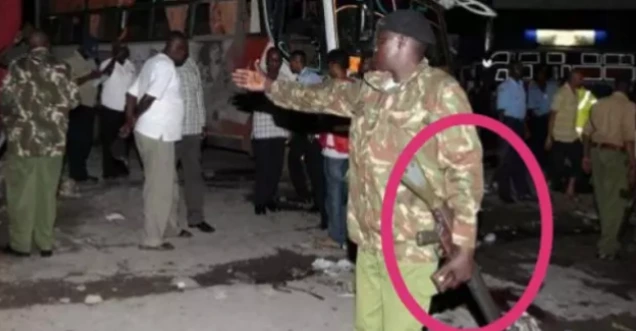 Case File
According to the reports given by the witnesses or rather locals in the area, it was reported that the two bodies were found early in the morning by a group of police officers who were going on their morning patrol. 
Further reports indicate that both of them had knife Wounds with some of their properties along
Kenyans Reactions
This has sparked a lot of mixed reactions from Kenyans who seemed to have been confused on why a group of people would do such a thing and even dump bodies close to the police station without the knowledge of the police. 
With a few people claiming that the police might have had a hand in this, others went ahead and added that thugs are just thugs and would do the most dangerous things just to prove themselves.
With all this contradicting opinions and suggestions, below are some of the reactions given by Kenyans towards the post.
Comments
Judith – I'm from the area and they are not known even though they look like visitors who had come from Nairobi in order to visit someone and maybe they were heading back or coming to see them no one actually knows what happened. 
Otiz- This is just but one of the many Murder crimes committed in this area for a very long time now, you can't say that the police aren't working with these thugs because they get out as quick as they get into those police cells.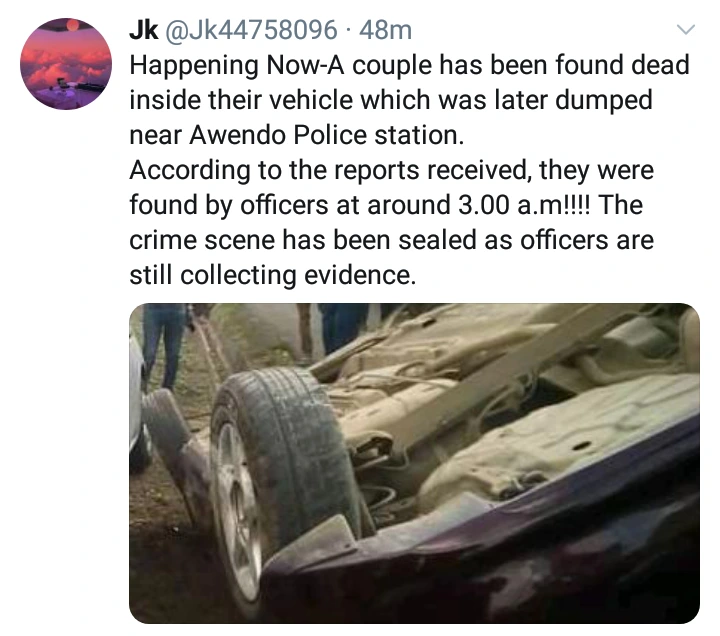 If you liked this article please make sure you share your thoughts and opinions on this story in the comments section below not forgetting to share it with your friends too for awareness and security reasons.