Speculations were rife last week that Nyamira county Governor John Obiero Nyagarama was in an undisclosed hospital recovering from an unnamed illness. This was confirmed by the county's director of communication Kennedy Ongaga on Wednesday when contacted by the Standard. Ongaga however refused to give any proper details of which illness he was battling and in which hospital.
"Governor John Obiero Nyagarama is recovering well but he is still in the hospital," Kennedy Ongaga told the Wednesday Standard.
Nyamira Deputy Governor Amos Nyaribo on the other hand stated at a county function that the governor was recuperating from flu.
"Ninasoma hii speech kwaniaba ya Governor John Nyagarama ambaye anaendelea kupona kutokana na homa (I am reading this speech on behalf of Governor John Nyagarama who is recovering g from some flu)," said deputy governor Amos Nyaribo at an event as reported by the Standard.
The deputy governor himself had recovered from covid-19 and last week during one function he gave a testimony of how bad the pandemic is. He painfully narrated how he escaped death by a whisker as doctors struggled to save his life from the novel coronavirus.
"Please, try as much as you can to avoid it by following the Ministry of Health protocols. That thing (Covid-19) is more than hot peppers…it's bad," the deputy governor was quoted by the standard last week.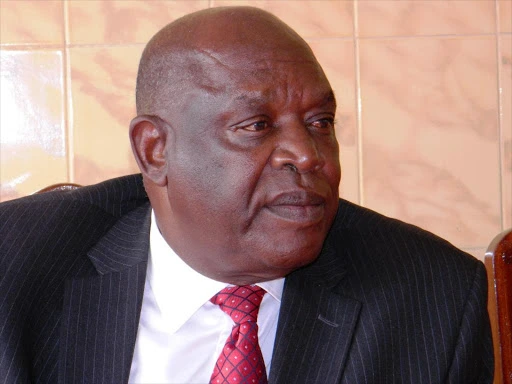 Details have since emerged that Nyamira governor John Nyagarama's health has deteriorated and he is currently on life support in the Intensive Care Unit of the Nairobi hospital. This was shared online by renowned blogger Robert Alai.
"Nyamira governor is on life support at Nairobi Hospital. Guys, COVID-19 is very much around," shared Robert Alai, HSC on Twitter.
The Standard reported that governor Nyagarama has been absent from key public functions in the county for the past one month raising eyebrows as his staff keeps mum over his whereabouts.