The late Simon Nyandusi Nyachae was a veteran politician of no mean repute in Kenya's political landscape.
His towering business empires and long-term service as a public servant saw him build a name that earned him respect and followers within and without the country.
As plans are underway to have him given a befitting send off, we revisit moments when his political life reached fever pitch.
Off all his life in Politics, the most memorable is when he stood for the country's top seat in 2002 where he faced President Uhuru Kenyatta, Retired President Mwai Kibaki in a fierce contest that saw him become a distant third in the hotly contested presidential election.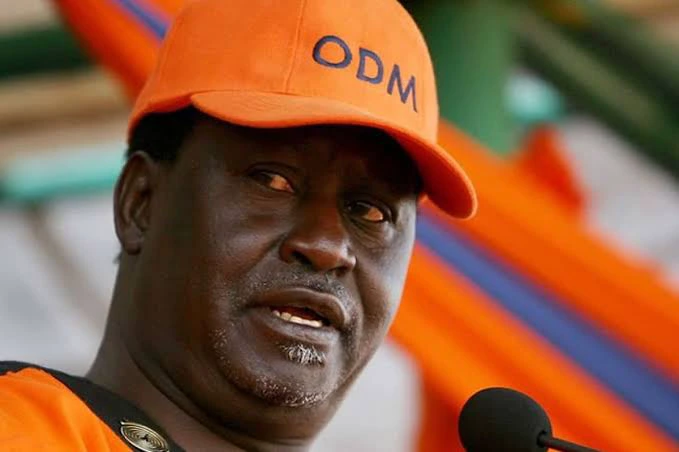 It is the 2002 General Election that marked the beginning of his 'hatred' to the ODM leader Raila Odinga that his close ally says he found it difficult to forgive him.
In the build-up to the 2002 polls, Raila was the party leader for LDP.
Emerging reports indicate when the current ODM leader fell out with the late Retired President Daniel Moi, he signed an agreement with Nyachae where he was to endorse him at Uhuru Park for presidency.
But unfortunately, the Ford People Party Leader was shocked to learn that Raila made a U-turn and endorsed Mwai Kibaki for the presidency at a time he was to declare him as his preferred candidate.
The sudden turn of events left Nyachae disappointed that he never liked the ODM leader since then.
His close confidant James Kenani told people daily that the Former Ford People party leader was so disappointed with Raila's move that he detested him.
"It was a great betrayal and I think Mzee Found it difficult to Forgive Raila. Remarks by Raila to the effect that Nyachae was a material for the dustbin and that the Kisii votes was drop in the ocean upset Nyachae," said Kenani as quoted by People Daily.
In fact, in 2007 Nyachae endorsed Mwai Kibaki for his re-election when he faced Raila.
The veteran politician also supported President Uhuru Kenyatta in the 2013 and 2017 polls, a clear show that his political relationship with Raila was irreparable.
>> Read This..