Joe Biden predicted victory on Friday night as he maintained his Electoral College lead over Trump and had overtaken the president in Pennsylvania, Georgia, and Nevada.
Meanwhile, Trump and his campaign had vowed to fight on even if Biden were declared the winner, saying they are planning for a protracted legal fight across the battleground states. before the start of that conference.
Associated Press called the Pennsylvania race and Joe Biden emerged as the President-elect after reaching 284 electoral college votes.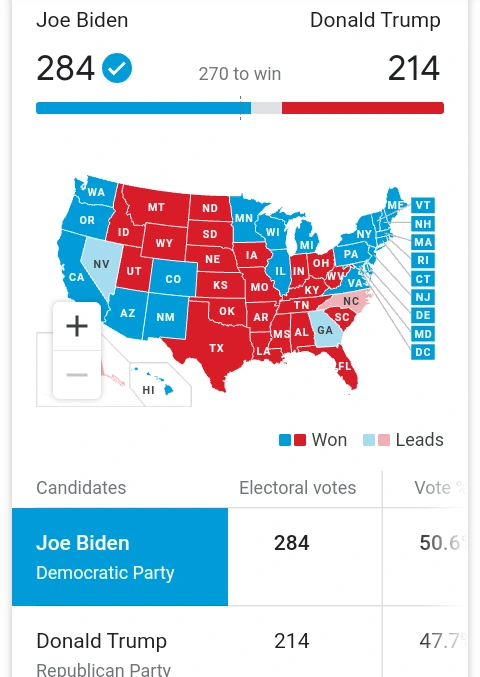 It's an announcement that brought joy to Joe Biden and his supporters and he took to Twitter to share the following message;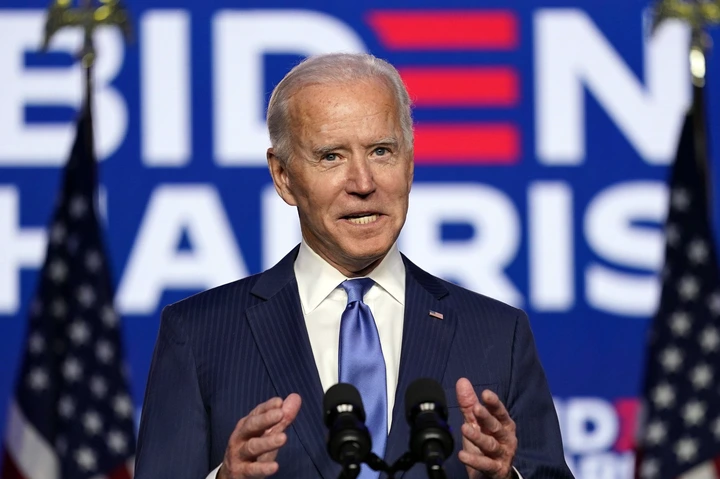 That "America, I'm honored that you have chosen me to lead our great country. The work ahead of us will be hard, but I promise you this, I will be a President for all Americans, whether you voted for me or not. I will keep the faith that you have placed in me.