Over the years, Jeff Koinange has amassed a fortune from the media. He began his career with CNN, an international news organization, before moving to Kenya's high-profile media outlets, such as KTN and K24.
Jeff Mwaura Koinange is one of Kenya's most well-known media figures. On Citizen TV, he hosts the Jeff Koinange Live show, and on HOT 96, he hosts a breakfast show.
Jeff, as one of Kenya's highest-paid journalists, lives a lavish lifestyle that many admire. Are you familiar with Jeff Koinange's automobiles and residences?
Jeff's current clients include Citizen TV and HOT 96. According to reports, Jeff Koinange's monthly compensation is two million shillings.
Jeff is one of those people who wants to enjoy life to the fullest. Jeff has costly properties such as residences and a Bentley watch with a crocodile strap worth millions of dollars thanks to his salary.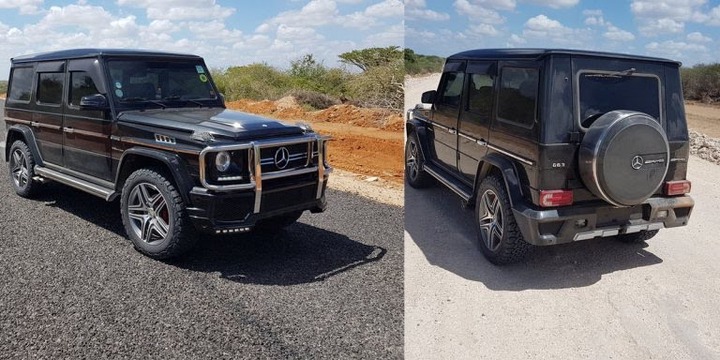 1. Jeff Koinange Mercedes-Benz G-wagon
When it comes to great men driving expensive automobiles, Jeff Koinange must be mentioned. He has many automobiles, including a Mercedes-Benz G-wagon worth more than ten million shillings.
Because of its unusual appearance, Jeff Koinange's G-wagon car has aroused many heads. Surprisingly, the vehicle is left-hand drive, which is illegal in Kenya.
'Jeff's car is a left-hand drive,' lawyer Ahmednasir Abdullahi wrote on Twitter. I was under the impression that such imports were prohibited by law… Is Jeff a one-of-a-kind case? 'He received a lot of positive feedback from Kenyans.
Furthermore, Jeff Koinange's license plate is unclear. After watching him drive a car without a number plate multiple times, Kenyans have expressed their concerns.
2. Jeff Koinange's residence.
Have you ever wondered where Jeff Koinange resides? Jeff Koinange's home is obviously luxurious, given his monthly salary of seven figures. Despite the fact that he still keeps his mansion hidden from the public eye, much has been written about it.
Maina Kageni remarked on his radio show that Jeff Koinange's Kitisuru home is a mansion with the rarest art treasures. 'Jeff has a cigar museum, a wine museum, and a unique whisky,' he continued.
You're now aware of Jeff Koinange's automobiles and residences. Follow my daily articles to learn about more intriguing stories.
What Do You Think About This Piece? One Favor Leave a Comments and Share Widely.