Muranga Senator Irungu Kangata has disclosed that he intends to push forward the agenda of his preferred presidential candidate. The former Senate majority chief whip shared a tweet message on his Twitter handle where he expressed his opinion on what he intends to do to his presidential candidate of choice.
The senator never mentioned the name of the preferred Presidential candidate but vividly stated that he his ready to push forward the political agenda and ideologies of his candidate.
The lawmaker shared a tweet on his Twitter handle explaining his views. His statement read:" My President, his Excellency Uhuru, is not a competitor of my preferred presidential candidate in 2022.
Therefore make no mistake -I can push agenda of my candidate without personally antagonizing His Excellency." The statement read.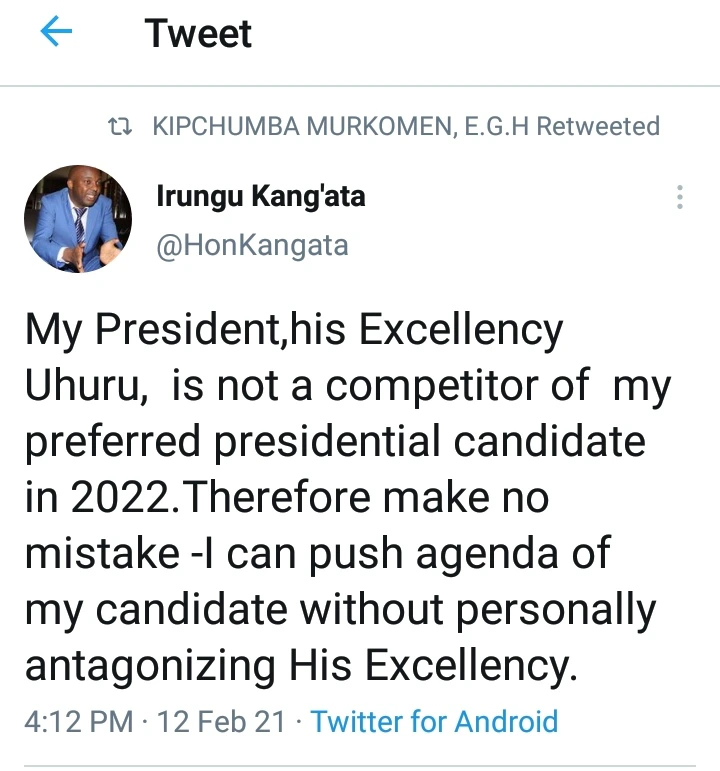 From the message, he is determined to push forward the agenda of his preferred presidential candidate. He has however not mentioned the name of his presidential candidate.
That is a good step taken by Muranga Senator Irungu Kangata. We should always support our preferred leaders at all times.
The Muranga senator's post has elicited mixed reactions from social fraternity members who thronged to the Twitter platform to give their views and concerns about his tweet.
Look at the caption below to see some of the comments.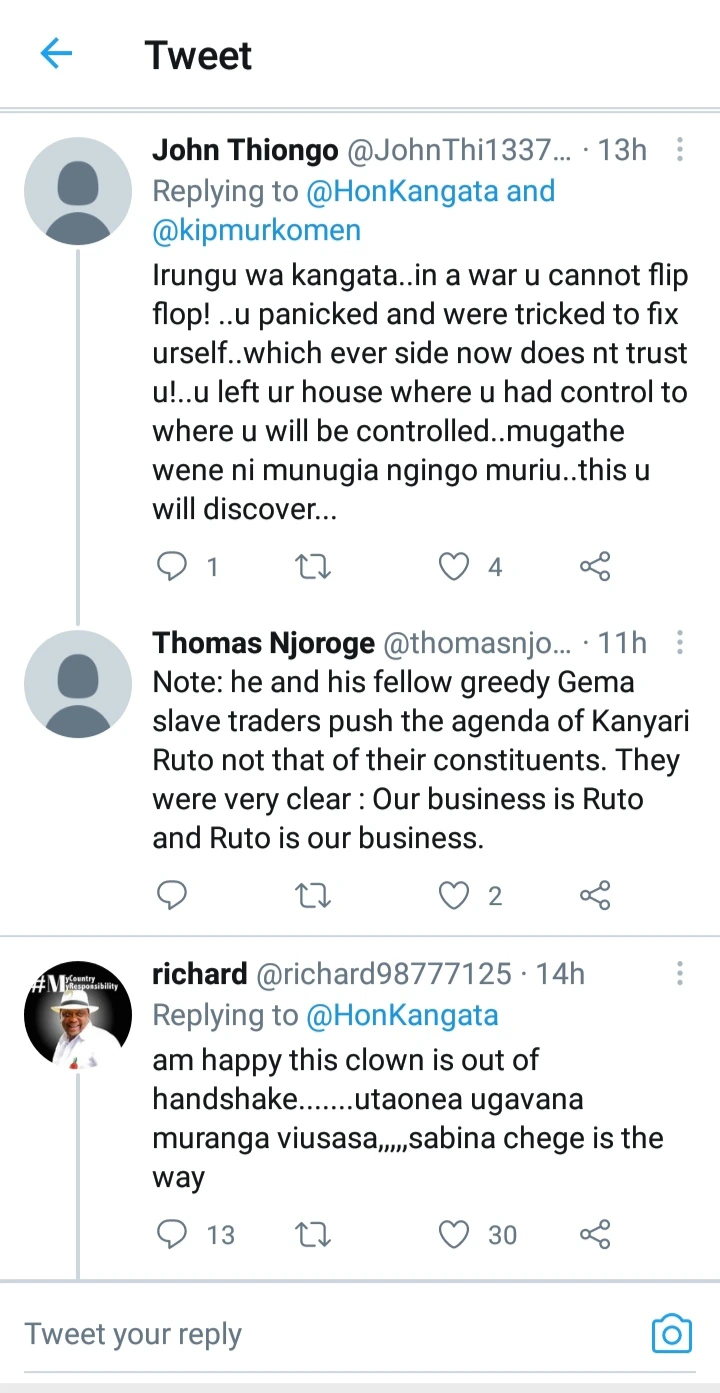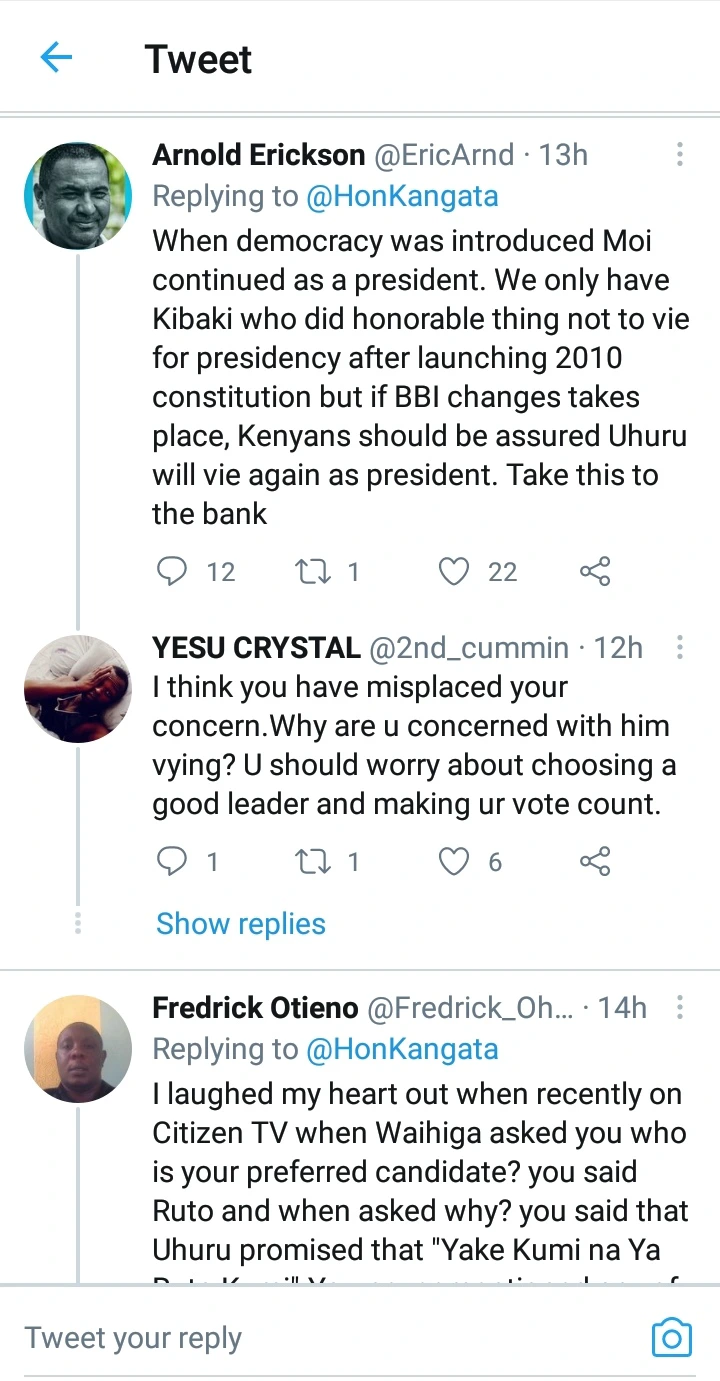 What Do You Think About This Piece? One Favor Leave a Comments and Share Widely.