Airtel has done it again. All of his Airtel Customers especially those who love browsing the internet have all the reasons to smile and be happy. The Company, one of the most and widely used telecommunication companies worldwide is trying its best to make its customers happy with some really amazing offers.
Recently, Airtel introduced some data bundles offers which are not too friendly to some customers. Not all have been complaining about the offers, but some actually have been enjoying it.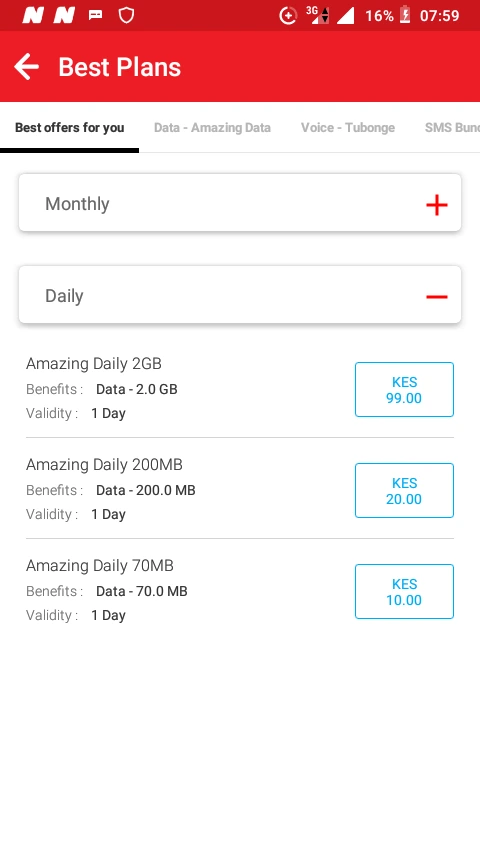 Airtel introduced night data which many customers found not welcoming. The validity of the night data is from 12am to 6am. At this time most of the people are sleeping and the data bundles will of course expire. With 99 bobs you could get 3 GB split into 1.5 GB normal data and another 1.5 GB night data. This is so different from how it used to be, you could get a whole 2 GB valid for 24 hours. The offer was amazing as they call it.
We then discovered how to access the data bundles plans offered before the night data came along. This was through the My Airtel app. You could go to the offers section and select daily. But some few days back, they also discovered this way we were purchasing these bundles and removed the amazing offers. It was so bad because you now had to buy the bundles with the night data and many customers had now considered opting out of the Airtel company.
The good news is that the amazing offers are now back with a bang on the Airtel app and all the customers who were disappointed with the night data introduction have all the reasons to smile and browse amazingly. That's indeed good news.