The Japanese have taken over Africa's car market with some of the most luxurious cars made particularly for the African terrain. Below are 5 cars made in Japan that can suit your car choice.
1. Toyota Land Cruiser VX
Rich individuals go for the reliability, performance and comfort of this sort of Toyota model. It' s beastly outward looks that surely make rich people go for it. This Japan machine will cost you Ksh 7 million, approximately.
Toyota has been able to advance each of their car models based on model years, making them more applicable to the scope of those looking for certain features in vehicles. These automobiles have now gained recognition from interior to exterior viewpoints to be driven and rode by the wealthy.
In Kenya, if you have machines like that, you're certainly really rich. Politicians, wealthy businessmen and women, entrepreneurs, and so on are often people considered to own such automobiles. Although all these models seem to have the same characteristics and comparisons, each of them has slightly minor variations.
2. Toyota Prado V8
The Toyota V8 in Kenya is a trendy vehicle in Kenya and loved mostly by Government officials. This car, depending on the model year, will cost you Ksh 8 million to Ksh 12 million.
3. Land Cruiser ZX
Comparing the ZX and V8 it can often be difficult since they all have the same characteristics. Per their year models, the only distinction comes to small advanced features. Depending on the model year, they are insanely costly and one will cost you between Ksh 8 million to Ksh 14 million.
4. Toyota Land Cruiser Prado 3. 0
This car model was built from the Toyota Prado TX and the Toyota Prado V8, drawing some features from the two cars both exterior and interior. This machine costs between 6. 5 million ksh to 12 million ksh.
5. Toyota Land Cruiser VXS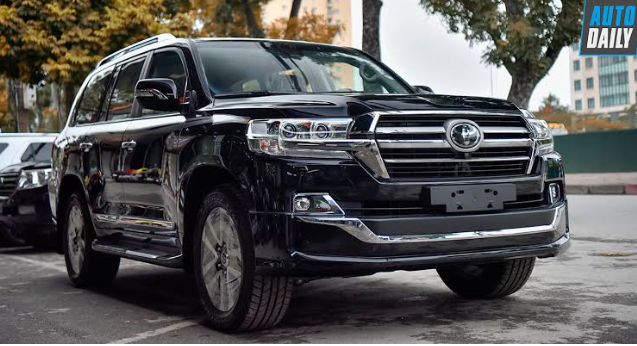 Once again, the Toyota brand has launched its newest beast, dubbed VXS, which now has advanced interior and exterior features that are indeed eye catching. This exquisite machine will cost you approximately 12 million Ksh and above.
What Do You Think About This Piece? One Favor Leave a Comments and Share Widely.