Its a right of every woman or man to post their families. Controversies rose after Karen Nyamu posted photos of Samido baby sitting. The Nairobi politician claims that the top Kenya Musician has a right to be with his family.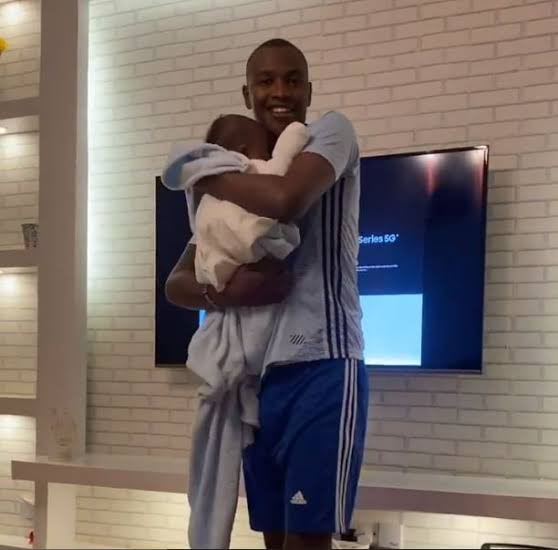 Karen was being accused of breaking into Samido's family. Karen is a mother of two and sam junior is the second born in the family. Samido aka Muriuki wa Mucoki is accused to be the father of the young boy. Samido recently visited Karen and photos went viral in Social media of samido holding sam Junior.
Fans went ahead and accused samido and karen to have a game to heart samido's wife. Samido who is an administration police and a top kikuyu musician cannot escape. Others said that samidohs wife was a goat wife and asked karen if she had passed through the stage. It all started after Nyamu posted Samidoh.
Karen Nyamu Dares To Give Samidoh's wife Money.
Samidoh and Karen Nyamu have been making headlines after a video of the mugithi artist surfaced online eliciting mixed reactions.
Samidoh received a lot of backlash from Kenyans after he allegedly cheated on her wife who stood with him through thick and thin. This comes after a video of him babysitting Karen Nyamu's son was shared by her.
The renowned female politician responded to the claims that she normally sends videos to Samidoh's wife by the name Eddy Nderitu.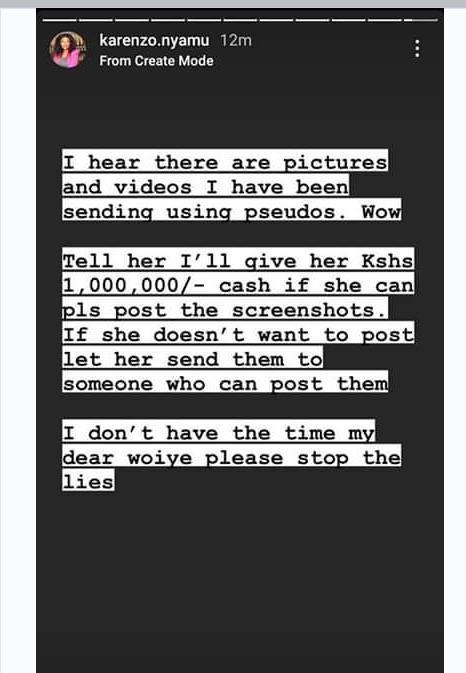 Karen Nyamu vowed to give Edday Nderitu one million cash money if she provides screenshots as per the allegations. She even begged Samidoh's wife to stop lying. We are yet to hear from the Mugithi singer himself. What's your take on this issue, who is to be blamed. Is Karen Nyamu right?
Share your thoughts on the comment section below, follow, like and Share for more daily updates both local and international.
Samidoh's Wife Edday Involved in an Accident
Just moments after the musician was pictured rocking and babysitting the vocal lady's baby at her home, his wife Edday Nderitu was involved in an accident.
Her car rammed into a lorry and sustained serious damage at the bonnet. Why I love you: Lady elated after lover surprises her on birthday
The singer's wife announced the news on her Instagram account and termed her encounter as a close shave with death.
But all in all, Edday was grateful to be alive.
The mum thought a devil in the form of a woman was behind her scary encounter.
She was with her friends when the accident took place.
"Thank God for saving my life and those of my friends. I now believe the devil is a woman," she angrily expressed.
The new mom could not hide her joy and captioned the video "a dad does not tell you he loves you but shows you."
Her followers were divided on opinion after seeing the youthful politician's lover carrying the baby, singing to him, and moving with him around the house.