Energy and Petroleum Regulatory Authority (EPRA) on Thursday, March 26, announced new protocols regarding the purchase or refilling of gas cylinders.
The latest directives come in the wake of several cases and reports regarding hiked gas prices.
"EPRA has received reports that a section of Liquefied Petroleum Gas (LPG) traders are arbitrarily hiking prices at retail points," reads a section of the statement.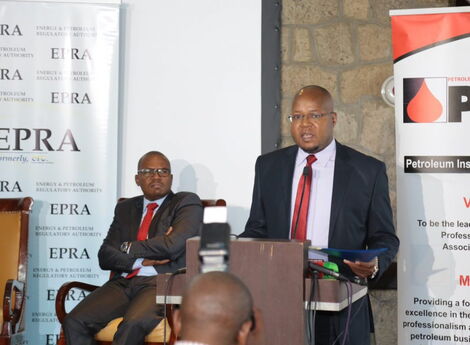 Energy and Petroleum Regulatory Authority Director General Pavel Oimeke addresses the media on the new LPG cylinders interchange regulation
To counter this, the body announced that moving forward, all receipts must indicate the name, address and telephone number of the retailer, as well as the name and telephone number of consumer, the date of the transaction, the cylinder brand, the serial number of the cylinder, the net weight of the cylinder in Kgs the unit price.
"Accordingly, and in order to ensure transparency in retail prices of LPG, traders are required to issue receipts for all LPG transactions in compliance with regulation 19(7) of the Petroleum (Liquefied Petroleum Gas) Regulations of 2019.
"These measures were actually enacted to flush out such dealers. It is quite unethical for one to take advantage of consumers during this period," he intimated.
EPRA urged consumers to report any cases of price hikes or non-compliance with the latest guidelines through hotline numbers (0708 444 000 or 0709 336 000) or via [email protected].
"EPRA shall not hesitate to take stern action including revocation of licenses for traders who will not adhere to these guidelines," reads an excerpt of the statement sent out by the energy regulator.
One of the actions currently being employed by the regulator is a revocation of trading licenses of companies found guilty of breaching the new rules.
The national energy regulator also urges all retailers to follow the guidelines issued by the Ministry of Health in regards to combating the spread of COVID-19, especially in regards to the general handling of the cylinders.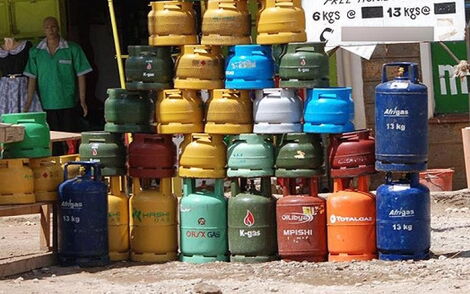 Would you like to get published on this Popular Blog? You can now email Admin any breaking news, your Bio, articles or advertise with us on:
[email protected]
What Do You Think About This Piece? One Favor Leave a Comments and Share Widely.