Assistant County Commissioner Salaries; This is a management position that requires good leadership attributes and fairness in implementing their duties.
Interior and Coordination of National Government Cabinet Secretary Dr. Fred Matiang'i, commissioned some 859 new Assistant County Commissioners after a five-day induction course at Kenya School of Adventure and Leadership in Meru County.
Speaking during the event, the CS called upon the new appointees to be loyal, attend to and serve Kenyans with love in the respective areas they will be deployed.
"Our first duty and responsibility is to ensure that we love these people, attend to them and serve them because we have been privileged and blessed by God through President Uhuru Kenyatta to serve our people," said Matiang'i
He told the officers that loving those that they serve is the first step to ensure justice and fairness to the citizens they serve.
To be considered for appointment of such position one must have a Bachelor's Degree in any Social Science or equivalent qualification from a recognized university.
An officer at this level will work under the supervision of a senior officer.
Assistant County Commissioner Duties and responsibilities in a Ministry/Department headquarters include:
Office administration general work.
Solving public complaints;
Compiling incident reports and daily operational reports.
Finding and processing data for preparation report.
Updating biography of administrative officers.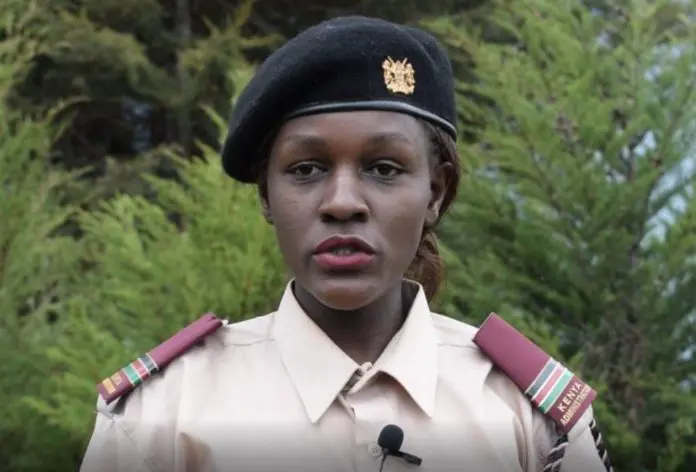 Field Administration Services
Assisting in the implementation of Government projects.
Handling disasters in areas of jurisdiction.
Coordinating and maintaining peace-building initiatives.
Ensuring the security of Government property, assets, facilities, and inventory.
Campaigning on wars against drugs and substance abuse.
Assistant county commissioner salaries and allowances
According to the public service website, here are the Assistant county commissioner salaries:
(i) Terms of Service: They are subjected to Three (3) years renewable contract.
(ii) Salary Scale (CSG – 11) Ksh 30,170 – Ksh 40,060 p.m.
(iii) House Allowance: Ksh.4,300 – Ksh.10,000 p.m (depending on duty station)
(iv) Commuter Allowance: Ksh.5,000 p.m
(v) 21 days Leave Allowance: Ksh.4,000
What Do You Think About This Piece? One Favor Leave a Comments and Share Widely.