It has been revealed that Yvonne Okwara went to school at Jomo Kenyatta University of Agriculture and Technology, she majored in BSc Microbiology, Zoology, Botany, Chemistry.
No wonder she was analyzing the life cycle of locusts so well and I was like, do journalism classes learn about that too?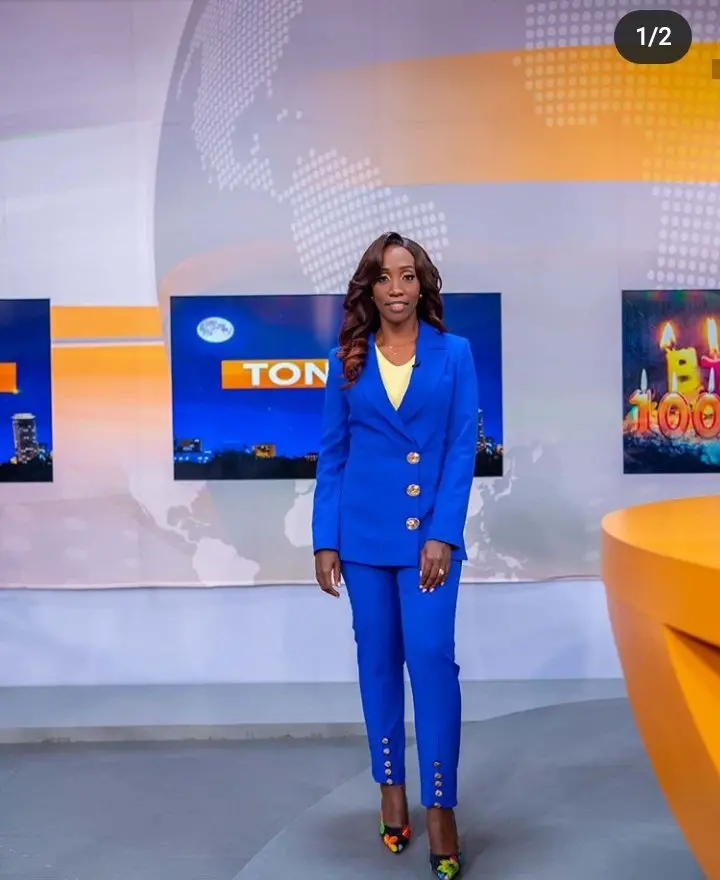 If we say that anyone who can sit in front of a camera and read nicely, can be a journalist, then we will be advocating that we can scrap that journalism course and instead people can be selected based on how they can sit in front of a camera. 
But she's damn good at her journalism job so let the case rest. Besides, very few people are doing what they were trained for.
How many people are in the line of work of what they really studied in the university? Well, It is believed that 90% of Kenyans work in fields they never studied for. It's the transition into the job markets that force you to be creative.
Kenyans have confessed that many of them work in fields they never studied for: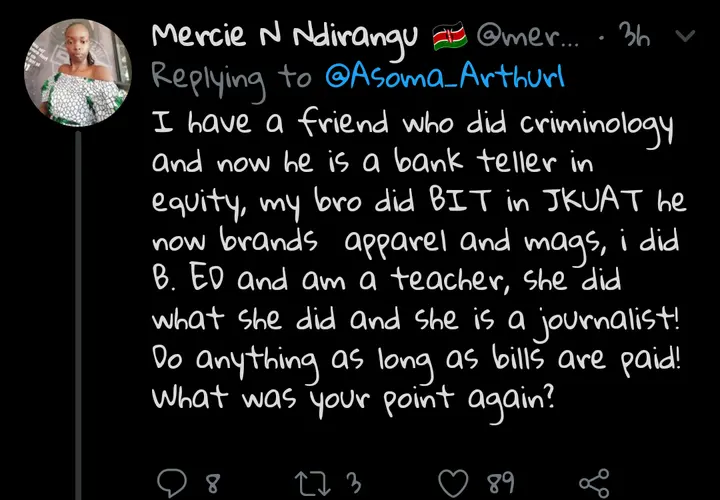 Well, I believe Yvonne Okwara has been in the industry for a long time she started at a young age, following her story that's when her passion for TV began.
So she may not have studied journalism but she did understand how it's done, and I think we can all agree she's done quite good.
What Do You Think About This Piece? One Favor Leave a Comments and Share Widely.