After a woman known as Sasha Betty posted a photo with an alleged husband on Facebook she was later attacked by her husband for doing that. They have been in a marriage for five years. The incident happened on Tuesday 8th December 2020.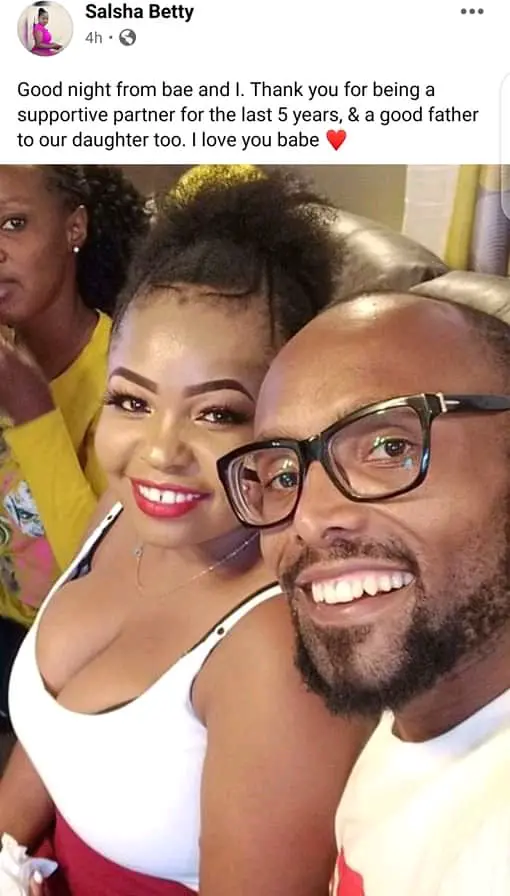 On her post she was celebrating how her husband was caring for the last five years and indeed being a father to their daughter.
Sasha updated her Facebook page two hours later with another post asking her fans to direct her to where she could report a domestic violence case!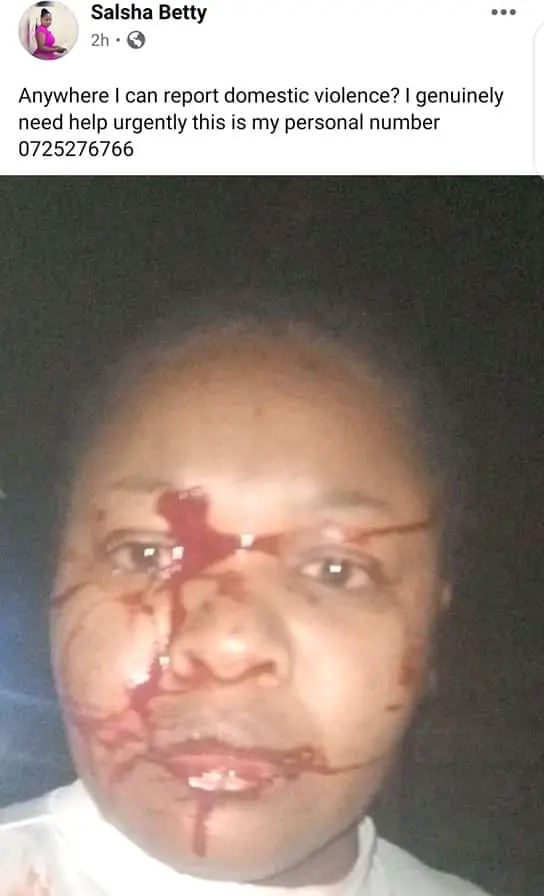 Later a person known as Njeri Wa Migwi updated the victim's page that the beaten woman had been treated and her stitches were done. Should women ask permission from the husband before posting photos on social media platforms?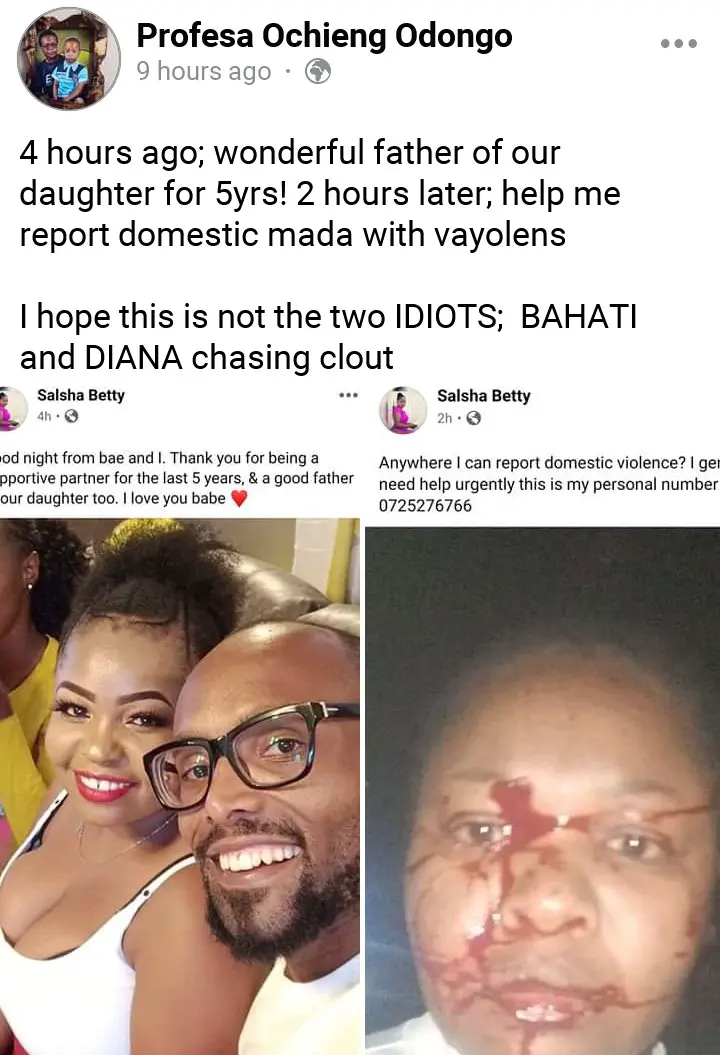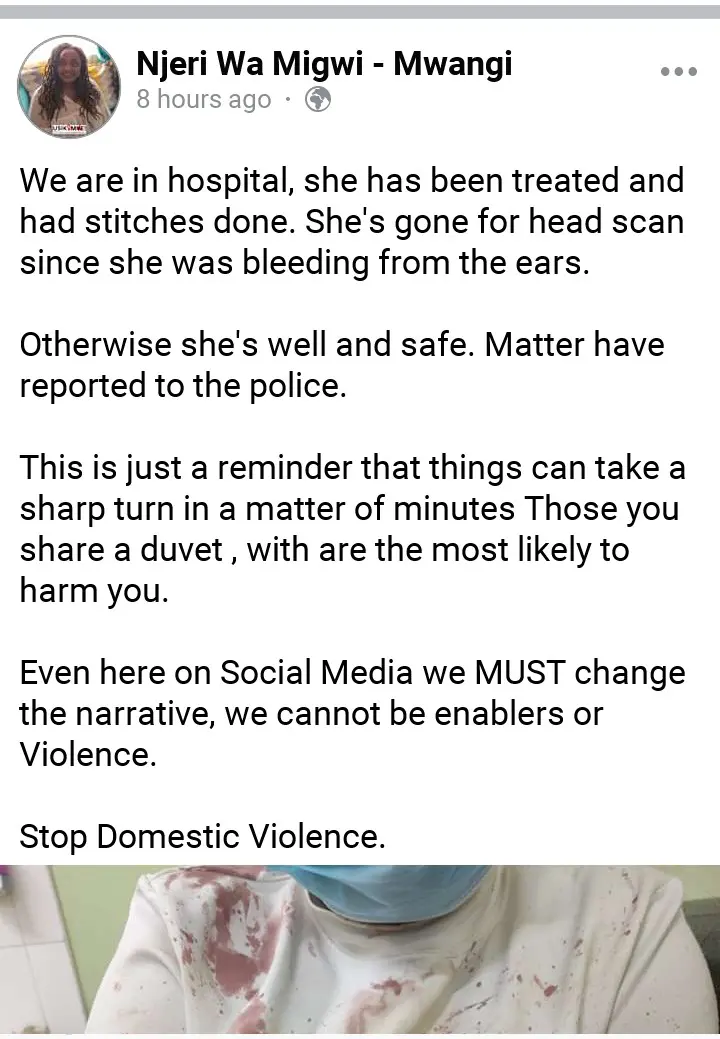 What are your views concerning the woman beaten by her husband after posting a photo taken together? Share them in the comments section below.
Thank you for reading through this article. Share it with your friends and colleagues through WhatsApp, Facebook, Twitter, and Instagram as many times as possible. Don't forget to also give a like below.
See you next for more updates on entertainment, education matters, public safety, fashion and beauty, and health matters. Bye for now.