With the situation going around the world, most of us have been spending alot of time online.
Am sure you've come across a video meme with pallbearer dancing joyfully with a coffin on there shoulders to a certain tune.
For those who don't know, pallbearers are persons who help carry a casket on funeral and most times they wear white gloves out of respect to the dead. The dressing of the pallbearer also depends on the culture and traditions of the people around the world.
A funeral is a respected celebration in Ghana. Most people tend to spend alot of money on funerals than on weddings to give their loved ones a proper and joyful send off hence they employ the dancing pallbearers.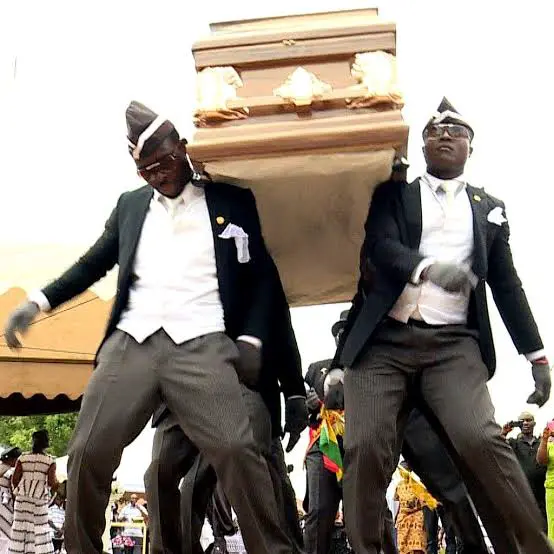 In an interview back in 2017 Benjamin Aidoo, who is the leader of the dancing pallbearers said, ''I decided to add choreography to it so if the client comes to us, we just ask them: "Do you want it solemn or do you want a bit more of a display? Or maybe you want some choreography on it?"
Here is the link to the full interview with dancing pallbearers :
We've seen people creating meme videos where a person does a dangerous and stupid act which might injure them, then at the end, we see the dancing pallbearers dancing joyfully to Astronomia song 2020. Suggesting the person died from his stupid acts.
Some people are using the dancing pallbearers dancing moves to advice people to stay at home as coronavirus pandemic causes more havoc.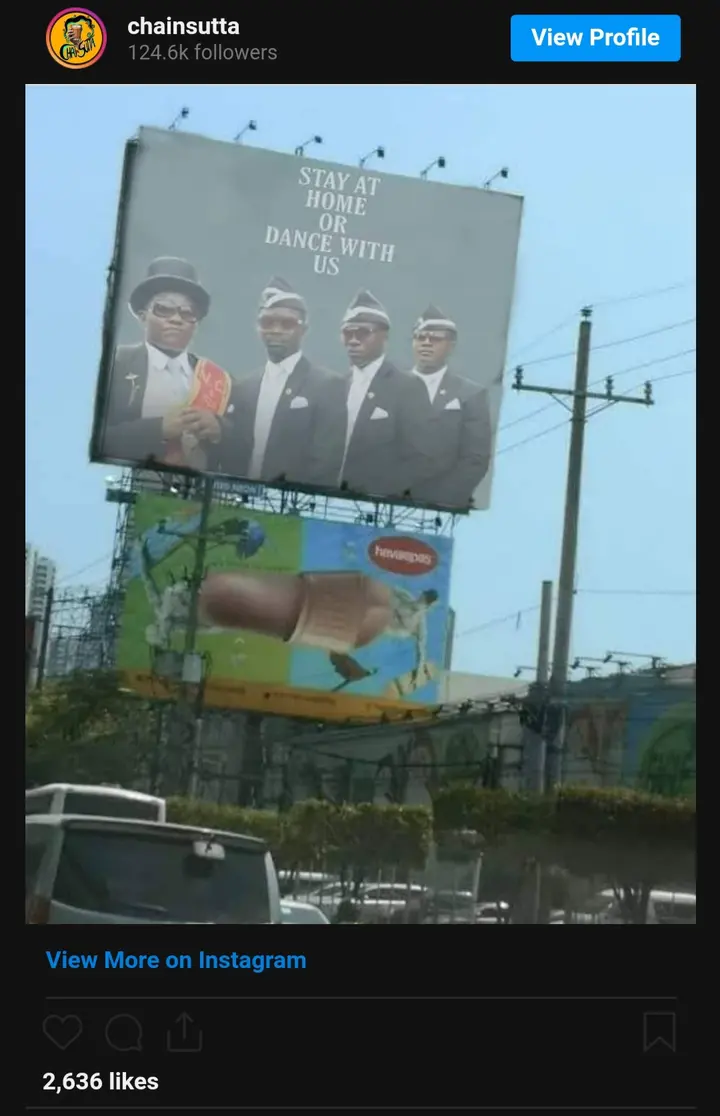 People online is creating memes and jokes using Ghana's dancing pallbearers. Here are a few selected for you.
1.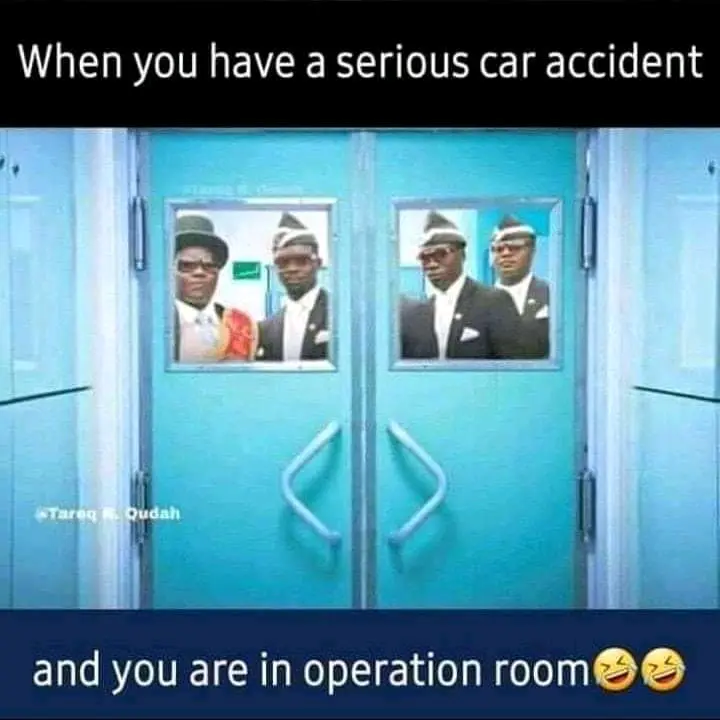 2.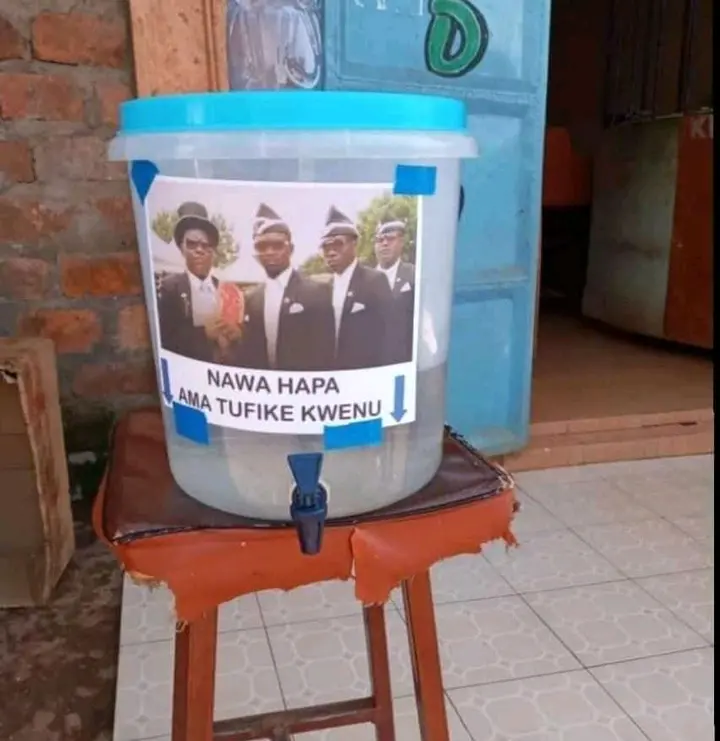 3.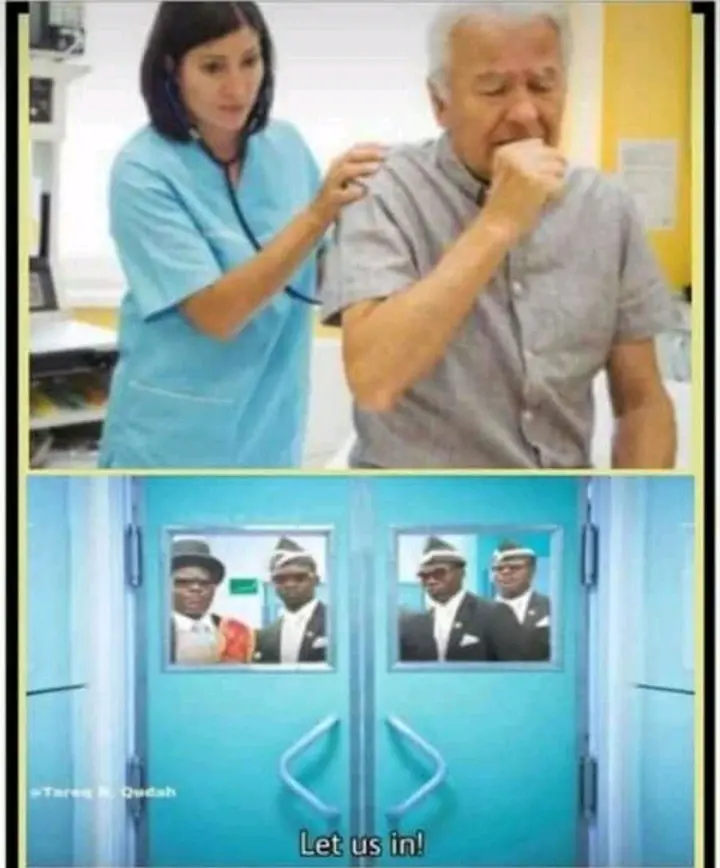 4.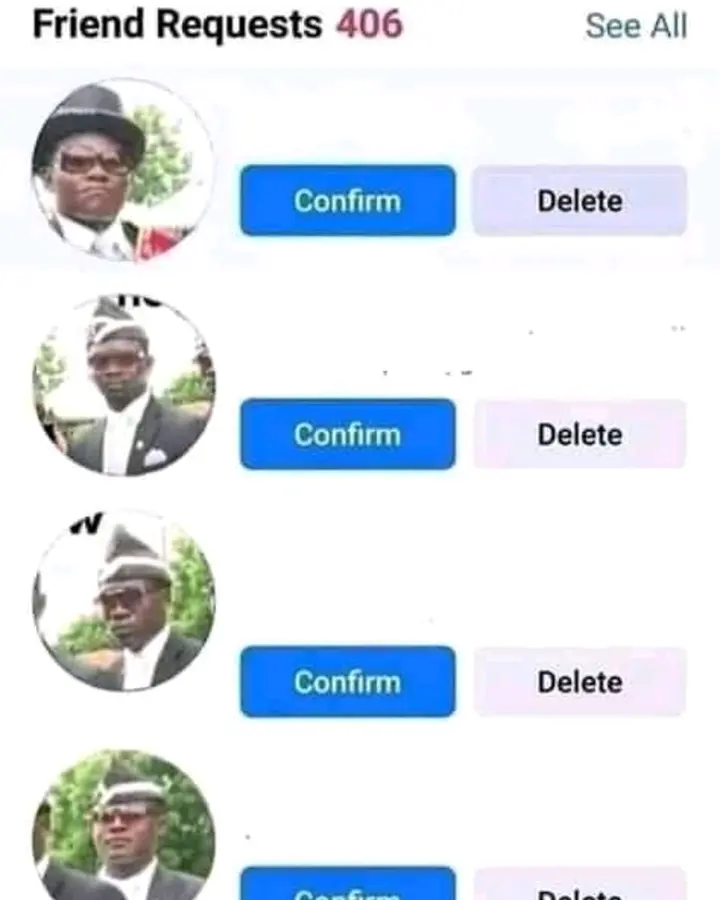 5.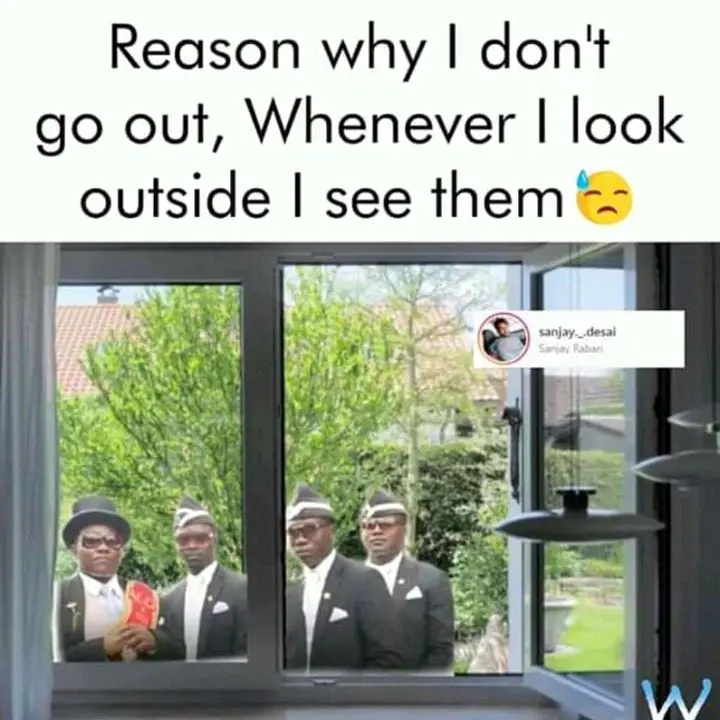 6.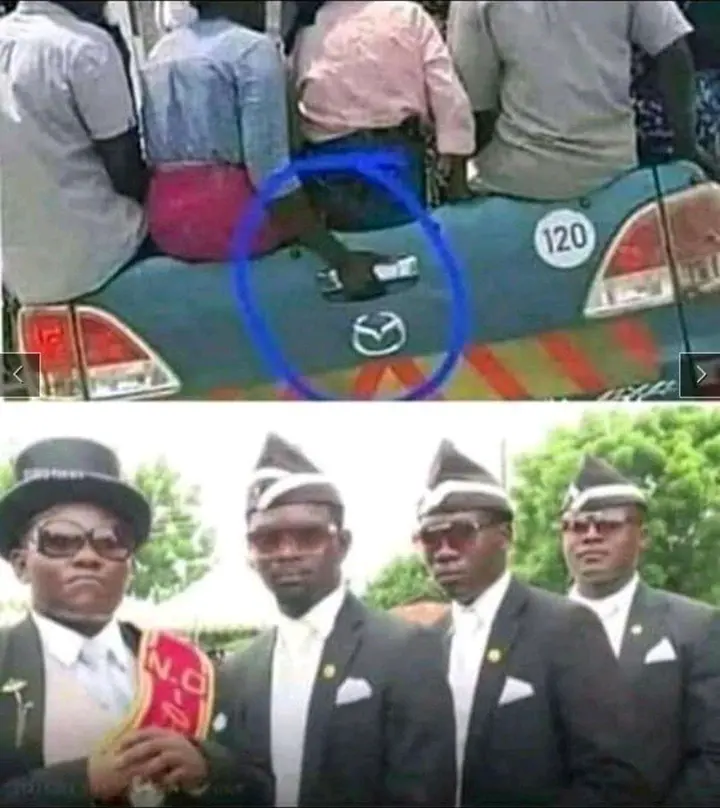 7.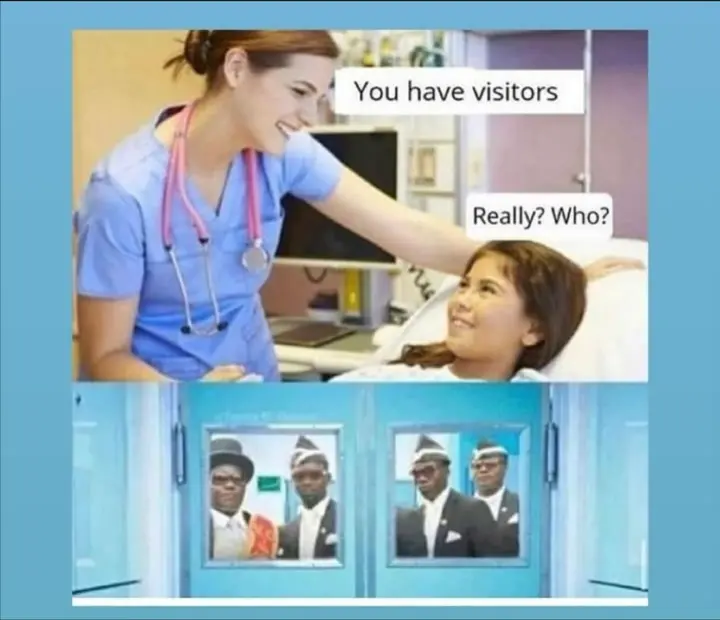 Let us know your favorite coffin dancing pallbearer memes.