Robert William Collymore was a Guyanese-born British businessman who served as the Chief Executive Officer at Safaricom, a multi-national telecommunications company based in Kenya. He was born on 13 January 1958 and passes away on 1 July 2019.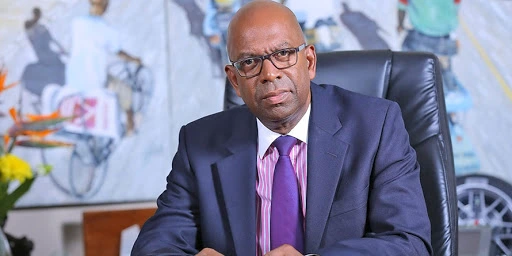 Bob Collymore traveled to the United Kingdom in October 2017 to receive treatment for acute myeloid leukemia. He returned to Kenya in July 2018 to resume his duties as CEO of Safaricom while undergoing treatment at a number of hospitals. His condition worsened in June 2019, and he died at his home on the morning of 1 July 2019.
Collymore married his third wife, Wambui Kamiru. Collymore and Wambui got married in 2016 in an invite-only affair held at a private residence in Kitisuru, with only family and close friends in attendance.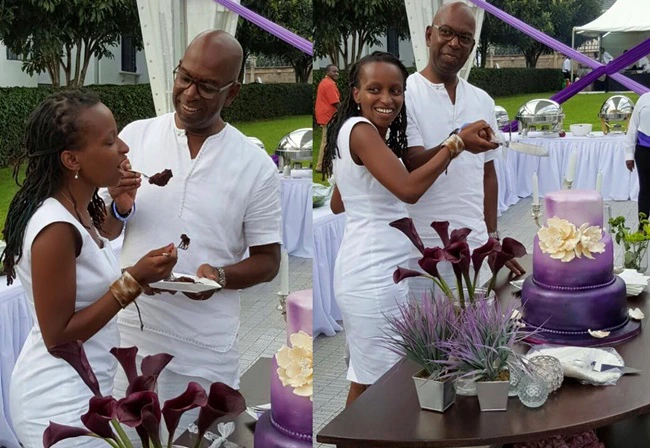 WAMBUI BOB COLLYMORE JOURNEY SINCE DEATH OF HUSBAND
The death of former Safaricom Chief Executive Officer (CEO) Bob Collymore left a major impact on the health of his widow Wambui Collymore, she has revealed on Twitter.
Wambui disclosed that she suffered temporary disability days after her husband succumbed to cancer on July 1, 2019.
Wambui collymore said she lost her sense of smell after she was overwhelmed with grief after the death of her husband.
She was frustrated at first but along the way, she accepted her grief and learned how to cope with her situation. She regained her sense of smell on Monday.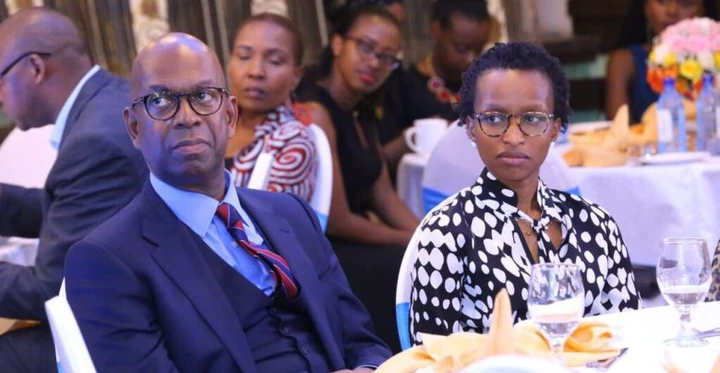 BOB COLLYMORE APPEARS IN DREAMS
During interview with Business Daily , Wambui Collymore reveals the conversation they had with bob in dreams. When asked whether bob has appeared in dreams , this is what she had to say.
" Oh yeah! They happen so often I no longer remember them very clearly. But we have mutual friends— Jessica and Kennedy Odede— who the other day called me and told me that she ( Jessica) had a conversation with him. She recently had a baby, and Bob loved children, babies especially.
Bob had a conversation with her that he was tired and that we all needed to let him go. And she said to him well we're not ready. (Chuckles). And I think that kind of echoes my feeling as well. There's a sense in which I am slowly becoming more free to let him go. I am no longer trying to hang on to his very presence, to look for a sign, a symbol that says I'm still here. " Narrated Wambui Collymore .
Wambui says she will always love him even he is dead.