A former employer of Patrick Ayoyi Ajunga has spoken out after police officers in Kericho County arrested the man over a widely circulated video in which Ayoyi seemingly defiled a minor.
Ayoyi had shared the video on his Facebook page sparking an uproar from Kenyans on social media before he was apprehended on Sunday, January 16.
Before it was pulled down, his profile on the social media platform indicated that he worked at Kericho Booksellers and Stationers.
A partner at the bookstore identified as Hariwalsha told reporters on Tuesday, February 18, that Ajunga worked at Kericho Booksellers between 2000 and 2009 before leaving.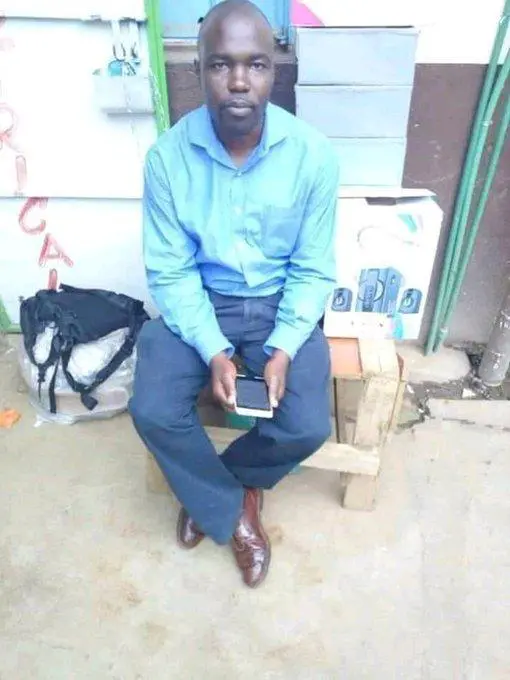 He asserted that they had not kept in contact with Ajunga since he left the job, stating that Ajunga had been a 'normal' worker during his time at the bookstore.
"Patrick at work was just a normal worker. He did what he was asked to do. He performed the duties he was asked," Hirawalsha noted.
Intimating that Ajunga was sent home soon after he got married, Hirawalsha revealed that shoddy work had led to his dismissal.
"He left because of some jobs that were not well done. When Patrick left he had just gotten married.
"According to me, Patrick behaved normally over here. I don't know how he would behave outside the workplace but at work, I found him very normal," he stated.
Hirawalsha explained that he chose to clear the air after receiving numerous calls after the video went viral with many questioning if Ajunga still worked at the store.
Kericho Booksellers was established in 1975 and has established itself as a reputable business in the region.
"Many people called me asking me about this news so for Kericho residents, I would like to clear the air for Kericho Booksellers.
"Yes Patrick was our employee from 2000 to 2009. From there we don't know what he has been doing, that is none of our business," he asserted.
Ajunga is being held at Nyagacho Police Station in Kericho as police continue to conduct investigations into the case.
The widely shared video captured Ajunga in a blue shirt engaging in the act with the alleged minor in a small room.
Investigations are expected to establish the girl's age before Ajunga is arraigned in court.
Would you like to get published on this Popular Blog? You can now email Admin any breaking news, your Bio, articles or advertise with us on:
[email protected]
What Do You Think About This Piece? One Favor Leave a Comments and Share Widely.