Moments after flagging off the countrywide distribution of the COVID-19 vaccine at the Central Vaccine Depot in Kitengela today on March 4th, President Uhuru Kenyatta held a short press briefing in which he updated the country on various steps being taken in the battle against this virus.
The President who had been accompanied by various diplomats, health experts, and MOH officials engaged journalists present in a question and answer session in which he reacted to some questions that he could while delegating those that needed expert reaction to experts.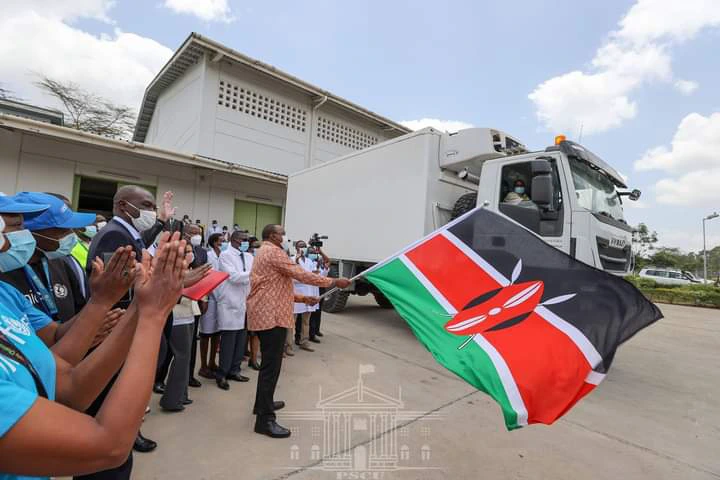 One interesting question that was directed at the President making him show his wit in answering was asked by NTV's Eunice Amollo.
In her question, Eunice Amollo asked the President that "when are you as Government officials going to lead by example and get the vaccine?"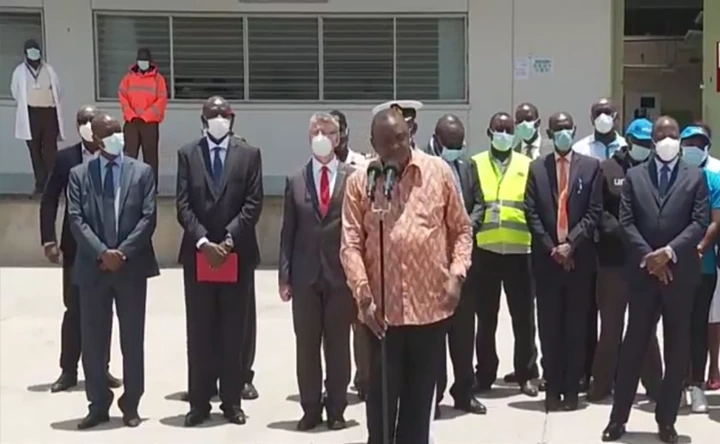 The President's reply was that for this vaccine, there is a policy that will be followed. That if he receives the vaccine, some Kenyans will say that the leaders have gone to receive the vaccine and left the poor.
"Nikichanjwa mtasema wakubwa wameenda kuchanjwa huko. Hiyo mdomo yako ndio itasema tu hivyo but what you should know is that we will abide by the directions of our health experts and will receive it after they have said so.
"On the details of how it shall be implemented, our professionals will tell us," he said.
What Do You Think About This Piece? One Favor Leave a Comments and Share Widely.