Trump Deports Africans: Donald Trump's four-year reign at the white is finally set to come to an end in the next few days. During his time, it's no longer a secret that many Africans in America have had a rough time living there. 
The self-declared people's President was accused of biased and inhuman policies against the Africans who were living in the USA. Several people have since been deported after they tried to seek asylum from their war threatened countries.
Barely a week to his official exit, Trump has reportedly sanctioned the deportation of several Africans who had sought asylum in the American country.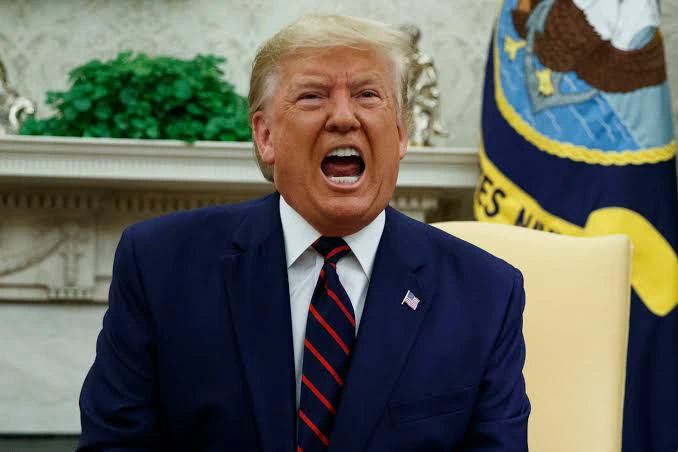 The Africans had reportedly been locked in Cages like Animals before yesterday's journey. According to witnesses who were present at the Airport, the African Deportees were still in chains at the time they were boarding the Omni Air International plane.
The plane left The USA and made a stop in Sofia, Bulgaria for fueling. The company has been heavily criticized of late for its role in providing planes for Trump's inhuman treatment of Africans.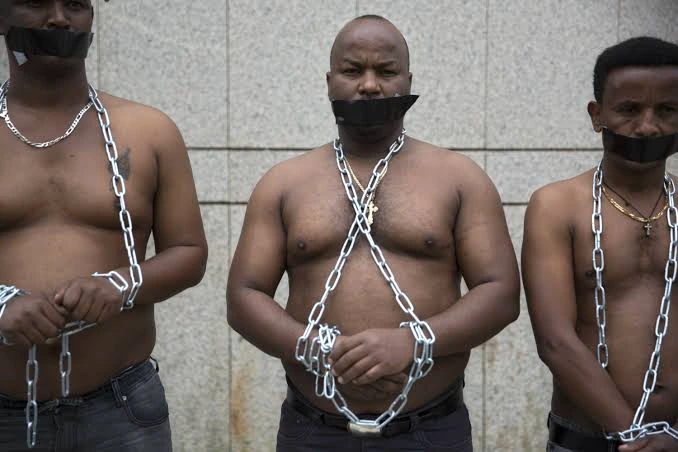 What Do You Think About This Piece? One Favor Leave a Comments and Share Widely.