William Kabogo is a public figure and most Kenyans know him for his flashy lifestyle which he attributes to hard work and resilience.
Early this year when William Kabogo was being interviewed at K24 Tv, a question about hi wealth Sources was vexed. William Kabogo rubbished claims that he made his money through drug trafficking and other fraudulent activities.
He contended that his money was made in the 90s in a clean and transparent manner, money he said he made by selling imported cars in his various car yards in Nairobi and other major towns.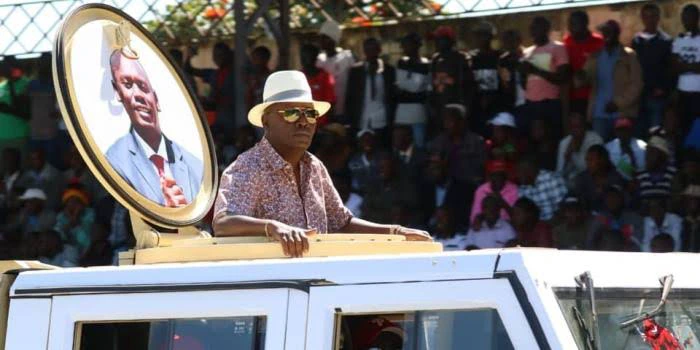 "I made my money in the 1990s, I used to sell cars. My last shipment was over 100 cars from Japan. If you are making sh 100,000 per car, how much is that?" William Kabogo questioned.
William Kabogo did not stop there, he went further to divulge that he used to supply commodities to the now financially handicapped retailer- Nakumatt supermarket.
He also revealed that he owns numerous apartments and business premises in Kiambu that generate enough income for him.
"I used to supply Nakumatt supermarket with goods but I was not a shareholder".It is good for people to think I am filthy rich because I don't have control over what they think about me, William Kabogo said.