Professor Herman Manyora has asked President Uhuru Kenyatta to be cautious about DP William Ruto's dangerous Hustler narrative.
Herman Manyora, a renowned political analyst, in his latest online talk show, predicted how the DP was going to win the 2022 race with a landslide due to his new style of campaigning.
He said Ruto's popular 'Hustler tag' was winning many hearts across the country and could finally help take him to Statehouse against the wishes of dynasties.
Herman Manyora also noted that the DP had managed to repackage himself back to Mama Mbogas and hawkers what was now working quite well for him.
And speaking on Tv 47 on Tuesday 15th, the don further explained why many struggling Kenyans were leaning towards Ruto saying it was because of his new way of dealing with them.
"You can see Ruto is speaking directly to Mama Mbogas, he is saying that this 2022 Government we will form it with Mama Mbogas, barbers, boda boda operators and it is getting there, it is resonating well with the people," explained Mr. Herman Manyora.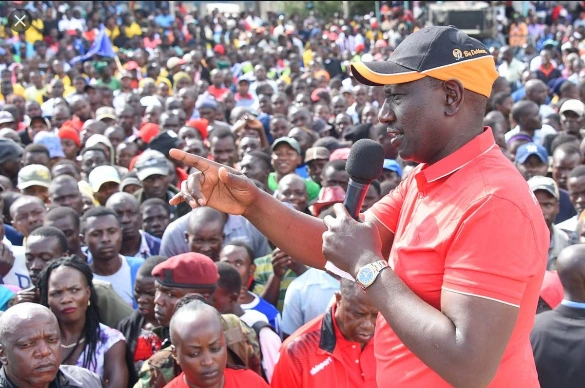 He cautioned both Uhuru and Raila against letting Ruto continue selling his Hustlers narrative across the country since this would leave them badly bruised.
"If the other side of the divide, the handshake side, will let Ruto run away with this narrative they will discover when it is too late and they may not be in a position to counter him," mentioned Mr. Herman Manyora.
Dr. Ruto, having been told in his face that he will not be handed power by Uhuru, decided to run around alone selling his agenda what has seen his popularity rise by the day.