The Deputy President of the Republic of Kenya and the leader of the Hustler Nation Dr. William Ruto on Saturday 24 April 2021 took the liberty of meeting with members of the creative industry at the request of their request led by Brian Robert Ouko popularly known as Khaligraph.
In a post on his Twitter account, the Deputy President stated that he met the members of the creative industry to discuss their concerns, receive suggestions and proposals on the current Covid 19 situation in the country.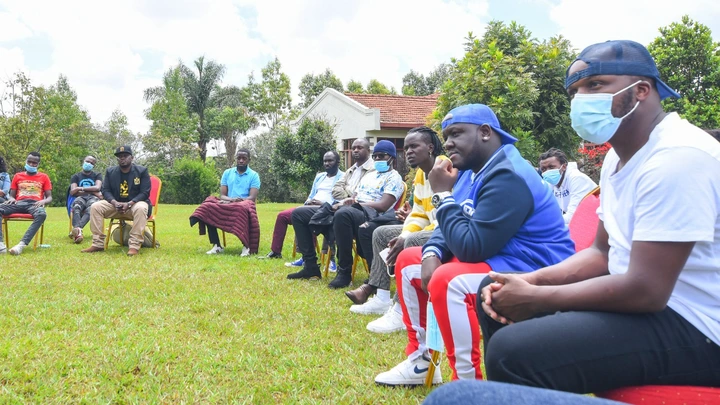 The popular Kenyan rapper Khaligraph had earlier on through his Instagram account, called on the Deputy President and pleaded with him to come to the rescue of Kenyans who are suffering from lack of food, basic amenities and employment during the pandemic.
The DP highlited some of the requests made during their meeting which includes creation of a special government fund to support artists and also talked of the government and persons of goodwill support to re-engineer the industry in the digital space to facilitate online music concerts and to assist the Industry to adopt to the new normal.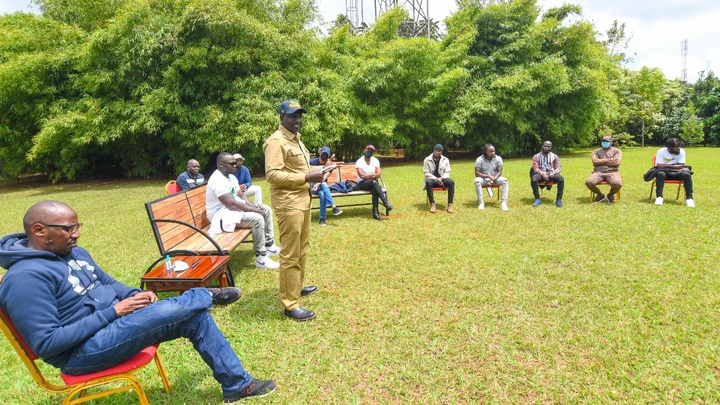 In the meantime, the DP offered to ensure that the recommendations and proposals from the artists are forwarded to the National Emergency Response Committee on Corona Virus while on their side, the artists offered to spearhead an intense campaign to promote the Ministry of Health's protocols and vaccination drive as their contribution in the battle against Covid 19.
The entertainment industry is one of the many sectors in the country which have been greatly hit by the Covid 19 pandemic.
What Do You Think About This Piece? One Favor Leave a Comments and Share Widely.