Former IEBC official Dr. Roslyn Akombe has blasted Opposition Leader Raila Odinga's Orange Democratic Movement (ODM) party after its controversial statement on alleged corruption cases at KEMSA involving misuse of COVID-19 funds.
The ODM party released a statement that many Kenyans have termed as a 'sanitizer' to the ongoing COVID-19 corruption allegations at Kenya Medical Supplies Agency (KEMSA)
An investigative media report by one local TV station spilled the bean concerned the alleged corruption scandals at KEMSA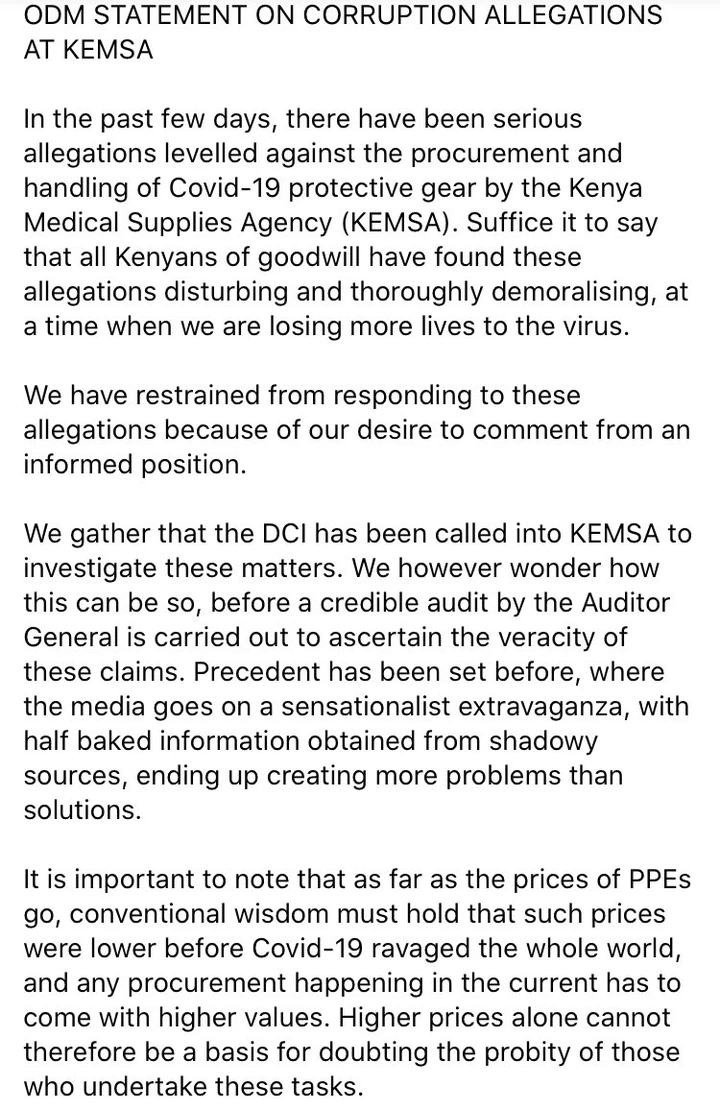 According to ODM statement, the media's 'half-baked information sourced from shadowy sources' would only create unnecessary tension and scare away the donors from helping in fighting the COVID-19 pandemic.
Reacting to ODM's statement, Akombe has expressed her concerns as to why the official opposition party was not joining forces with those rebuking the corruption allegations.
"The official opposition party will not join "the bandwagon of condemning" the #Covid19Millionaires described by @WHO chief as "murderers" for engaging in corruption involving PPE etc. I guess as we #STOPTheseTHIEVES we need to take a look at those in your midst," she reacted to ODM's statement.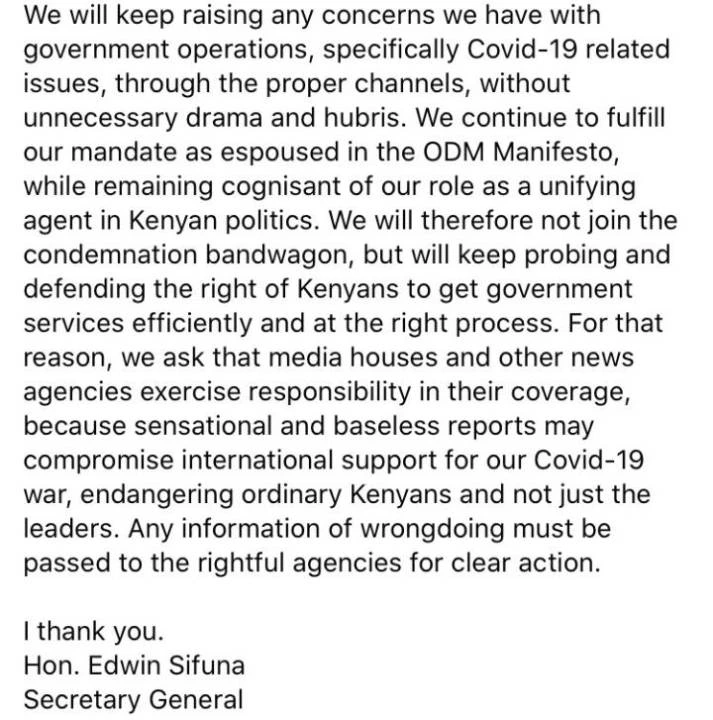 ODM said as a party, they will not join those condemning the agency, but instead, they will keep on standing up to ensure Kenyans get the services they require from the government using the right procedure.
"we will therefore not join the condemnation bandwagon, but will keep probing and defending the rights of Kenyans to get the government services efficiently and at the right process," ODM said
More so, ODM has also blamed Deputy President William Ruto for backing off instead of joining hands with President Uhuru Kenyatta to deliver services to Kenyans.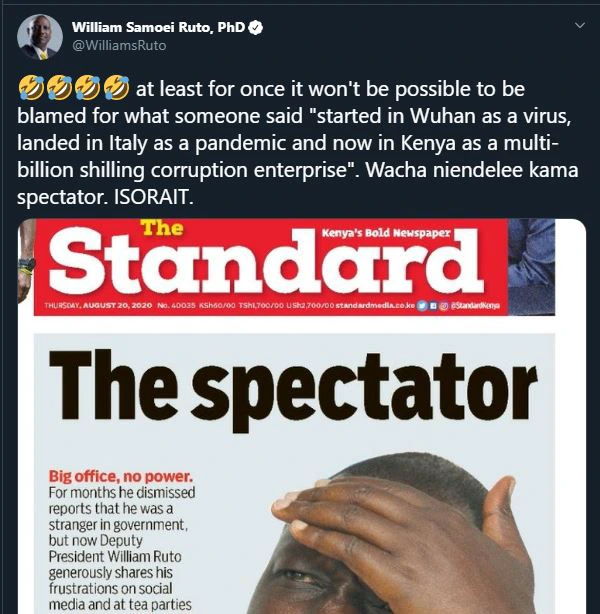 ODM quoted a recent tweet from DP Ruto, where he had distanced himself from the COVID-19 corruption cases after a local daily branded him as 'spectator'.
According to ODM, DP Ruto was celebrating to see the corruption cases face Uhuru's leadership.