A romantic conversion between a pastor and his chorister / side chick has been exposed, see screenshots: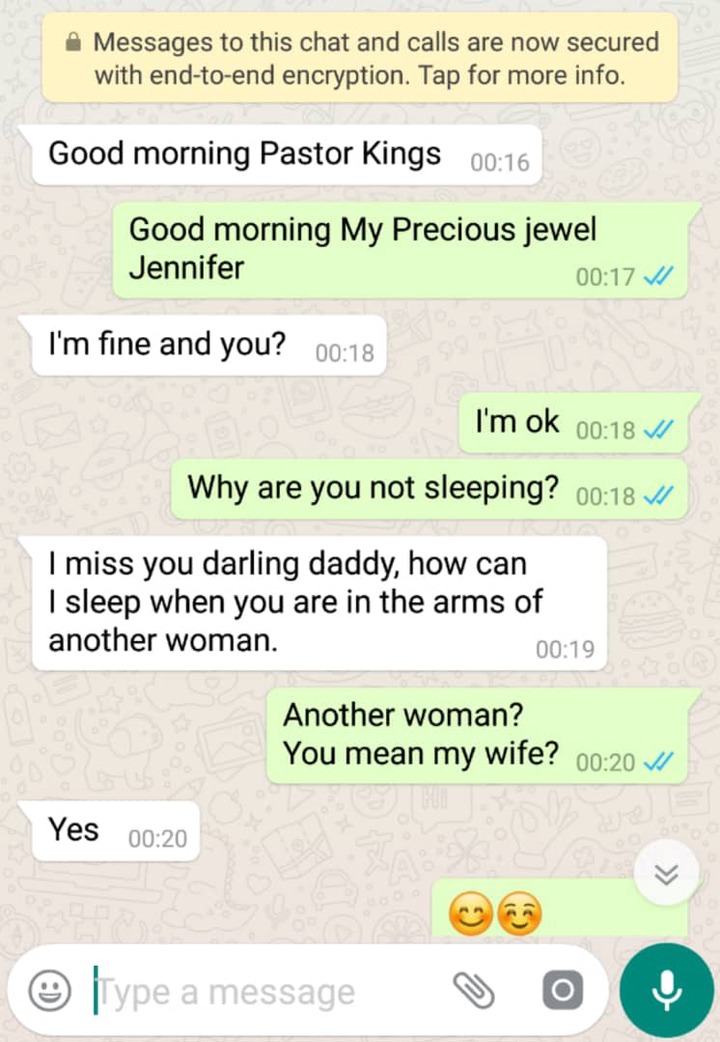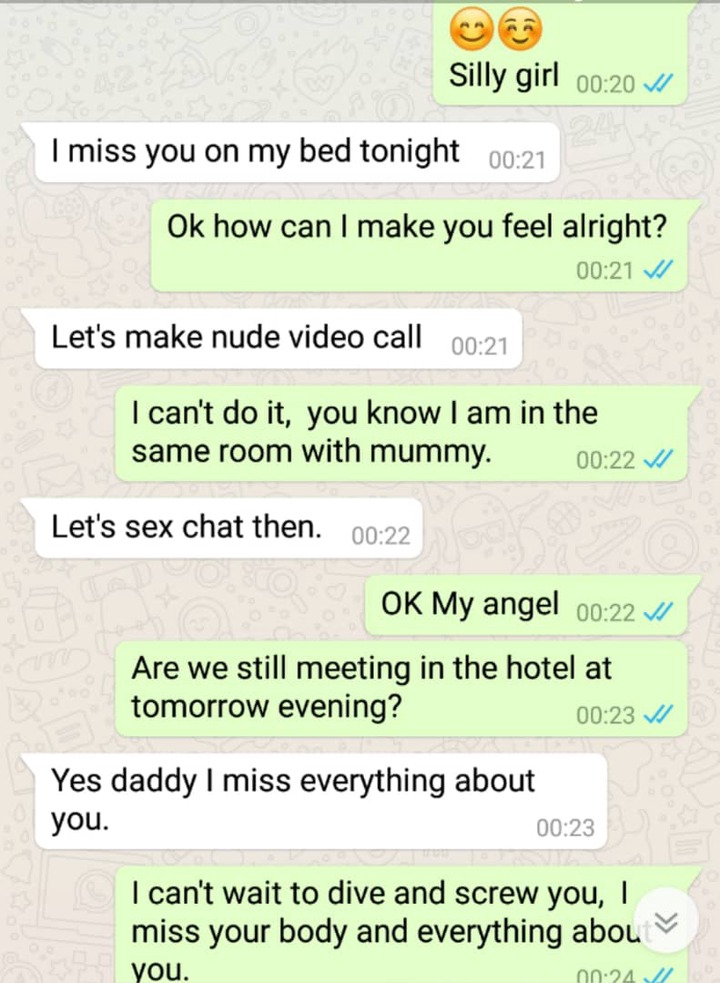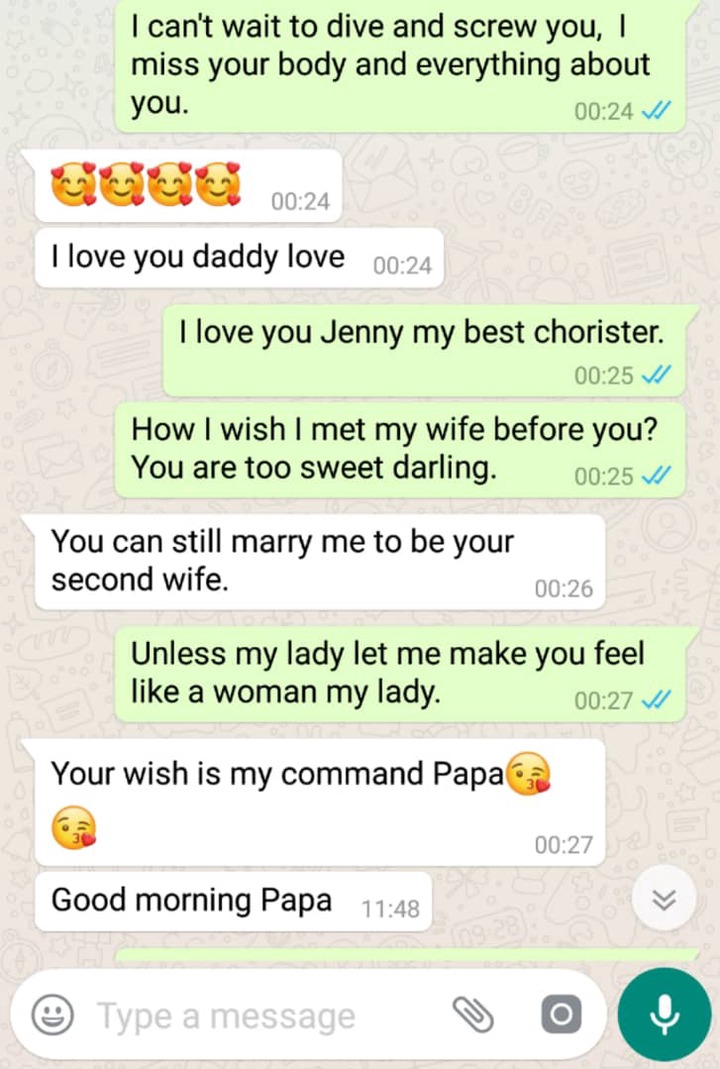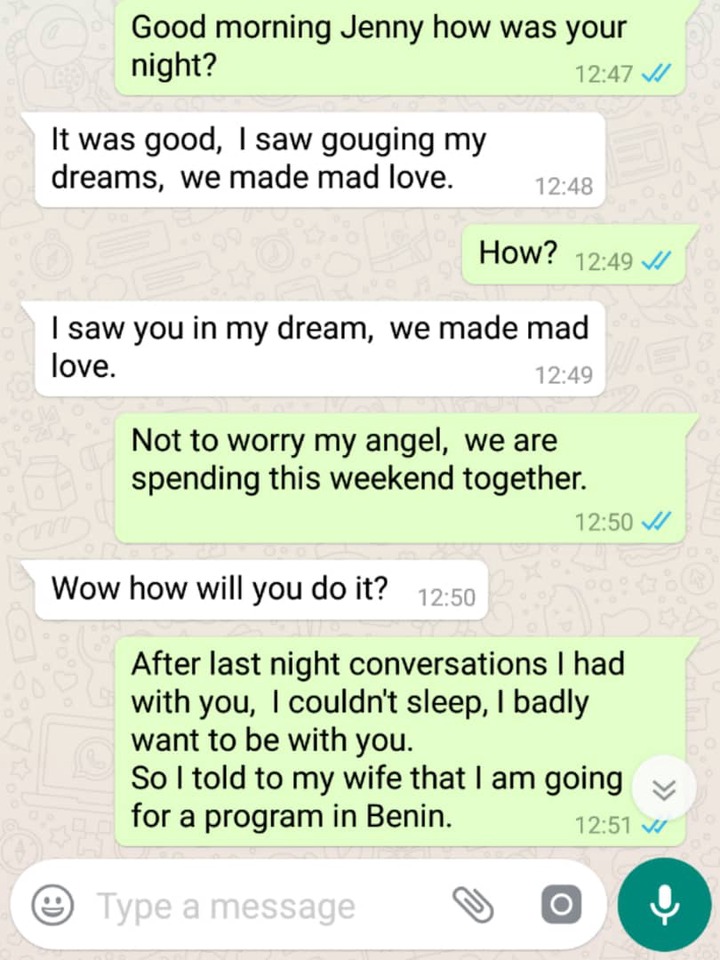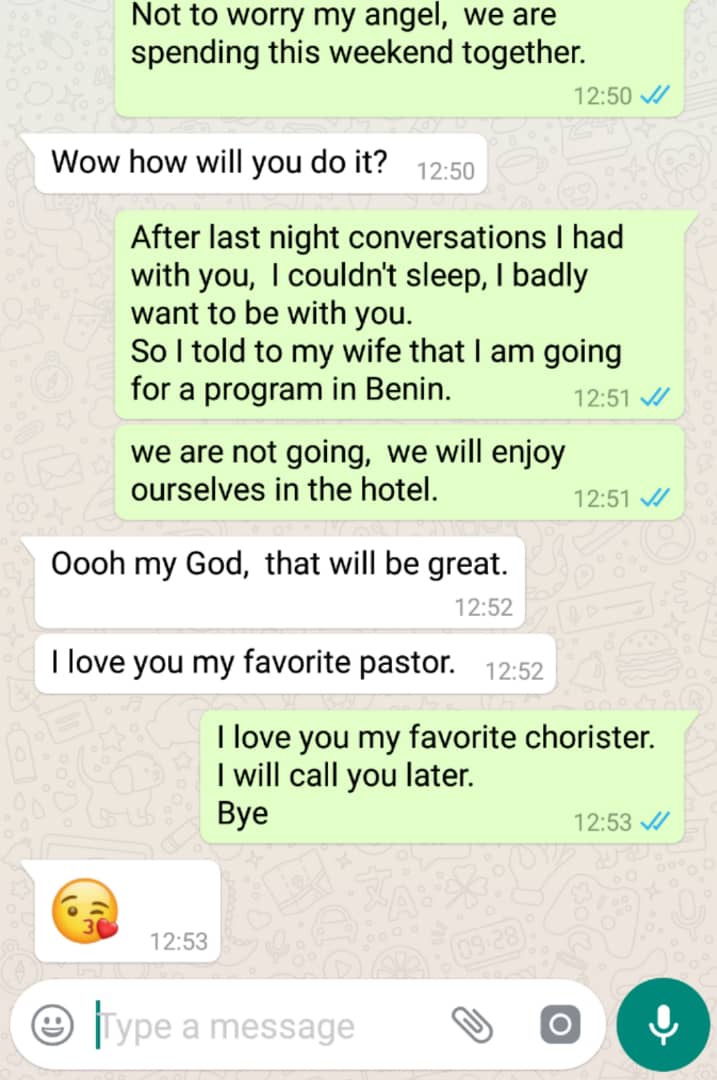 It is very shameful that some pastors still involve themselves in an immoral act
Adultery is the worse violation of the marital bond.
In fact, the violation of adultery is so great that God, who hates divorce, nevertheless allows it in cases of adultery.
Adultery fouls relationships and brings ruin to entire families.
When a pastor commits adultery the consequences are more damaging.
Whether he thinks it is fair or not, a pastor's sexual sin opens the door for the mockery of the gospel. The adulterous pastor does untold damage to the public witness of the church and invoking God's sovereignty and grace cannot soften or in any way excuse that fact.
What do you think about this post?
Don't forget to like, share and comment on your thoughts with us in the comment section.
What Do You Think About This Piece? One Favor Leave a Comments and Share Widely.