President Uhuru Kenyatta today on 7th August 2020 has issued Executive Orders establishing the Kenya Transport and Logistics Network (KTLN).
This order will see the management, coronation and integration of port ,pipeline and Railway services.
While issues the news ,statehouse spokesperson Kanze Dena said that bringing together Kenya Railway Corporation, Kenya ports Authority and Kenya pipeline limited under the new formed Coordination of industrial and Commercial Development Corporation (ICDC).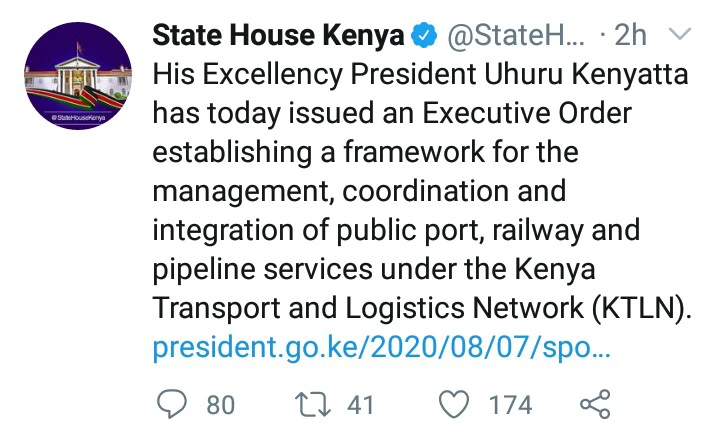 The President Uhuru Kenyatta also today fired Benerd Muteti Mungata by revoking his appointment.
In his place,the president appointed John Ngumi to be Chairperson of the ICDC, with effect from the August 7,2020 to may 2nd 2022
Kanze Dena said that the New formed lnetwork will leverage on the efficiencies and synergies of the merged state agencies so as to achieve The countries strategic agenda of becoming the regional logistic power house.
" The new structure is expected to lead to the lowering of the cost of doing business in the country through the provision of the port, rail and pipeline infrastructure in a cost effective and efficient manner ,and within acceptable shared benchmark standard " said Kanze Dena ,statehouse spokesperson.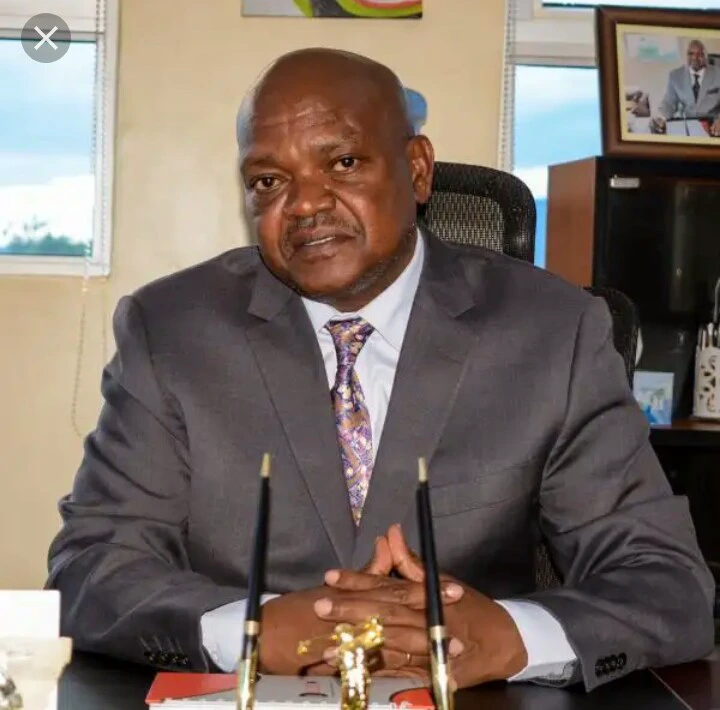 As per her statement the new framework will allow for the centralization and the coordination of operations without the amendment of the existing laws or causing legal law disruption of government entities.
" Consequently, the four state agencies have been transferred to the National Treasury in line with the recommendations of the presidential Taskforce on government entities Reforms" added Kanze Dena.
She continued to say that ,the ICDC will now be acting as a holding company to the three merged agencies, and be responsible for the management, of the government investments in both merged entities.
"Going forward, the state agencies are required to enter into ajoint operations agreement within thirty days that will recognize individual entity structures, resources, operations and services . The reorganization will help to establish a good and coordinated national transport and logistics network" said Kanze Dena.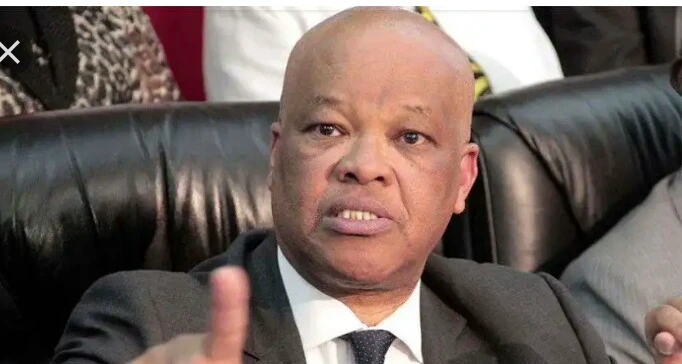 She said that the through the Marger the government will recognize all the board members of all entities and requires them to work together in achieving the common goal.
To add on, the treasury has been tasked with mandate of providing skills that will help in monitoring and running of the new formed portfolio.
During the signing of the executive order, the president also postponed merger of ICDC into Kenya Development Bank .