After a video surfaced online on how the GSU police gave a beat down to the Likoni Ferry residents who were try to beat the curfew hours, it has caused mixed reactions Kenyans from all over the country. Why beat innocent Kenyan who could not stay at home with their hungry children in the house?
The ignorant lawyer Donald B Kipkorir stated, "Kenyans were given sufficient notice about the curfew. When curfew is declared, normal laws don't apply. Did Kenyans expect the police to greet them with flowers after 7 PM? If you can't respect curfew, what happens when a state of emergency is imposed and total Lockdown?"
James Orengo decided to take this ignorant fool back to the basic school of law and stated, "A state of emergency does not by itself ineluctably limit or suspend the Bill of Rights. There must be Legislation. In any case, national security must be pursued in compliance with the Rule of Law and human rights. The police must not enforce the curfew with might but love and fight COVID-19.
Mombasa Governor Hassan Joho stated that " the actions were uncalled for and inappropriate. Those using the Likoni Ferry are our fellow human beings. Why subject them to such autocracies."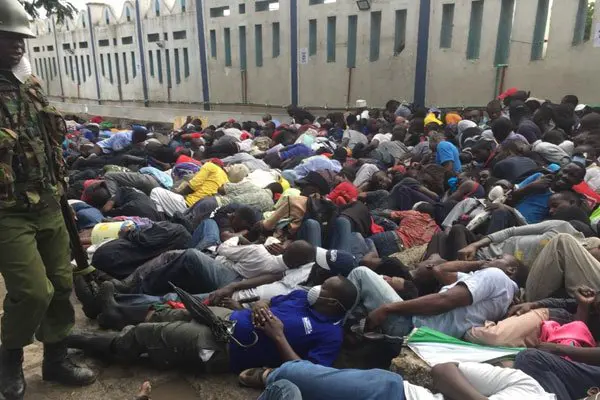 It is hypocritical that we are fighting corona, yet that incident exposed hundreds of them. Are we fighting a common enemy? The NTV media personality did not escape the wrath of these idiotic GSU officers with no humanity. These Kenyans you're beating and harassing are the taxpayers that pay your salaries.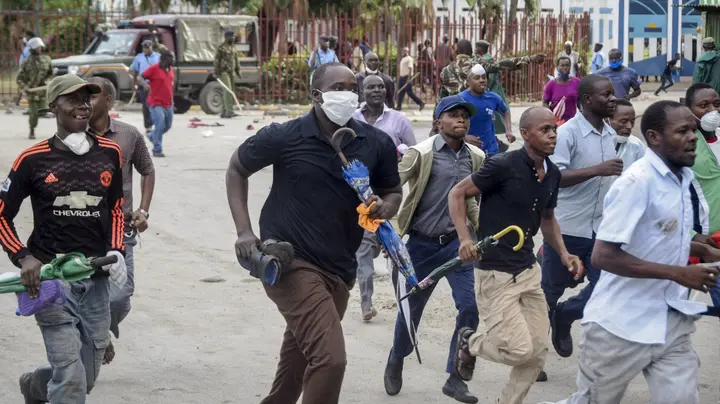 What Do You Think About This Piece? One Favor Leave a Comments and Share Widely.