Wema Sepetu's weight has been the subject of many gossip blogs thanks to her fans' complaints.
When she was a bigger size they complained that she has piled on so much weight and when she dropped to 68 Kgs they complained that she looks sickly.
Well, it seems that Wema is fed up with the nasty comments and is keeping up the same energy when replying to her critics.
"Pole madam unaumwa mkono au?" one fan asked when Wema posted her photo during her brother's burial. An exasperated Wema snapped back with, "Nina ukimwi." (I Have AIDS)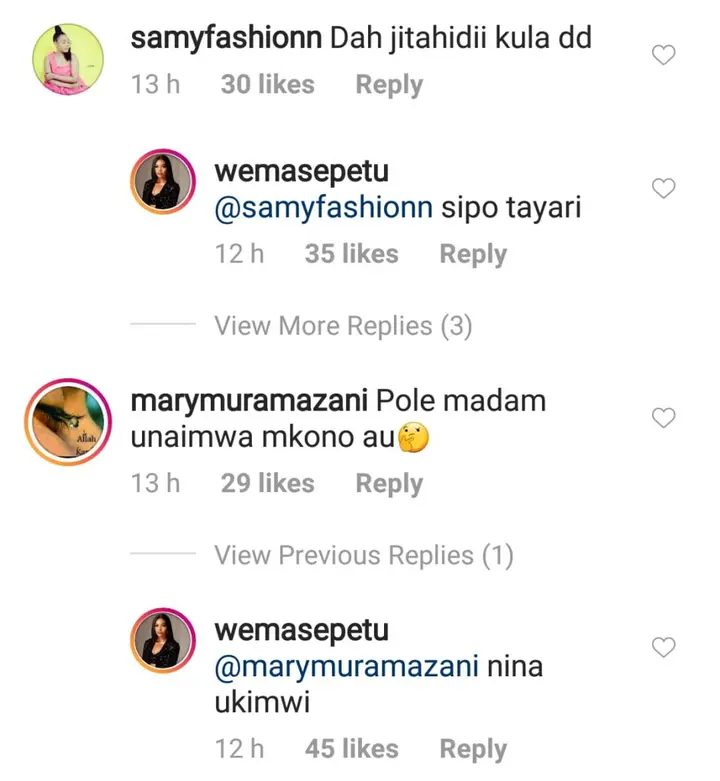 Wema was not done with her critics yet and continued to clap back: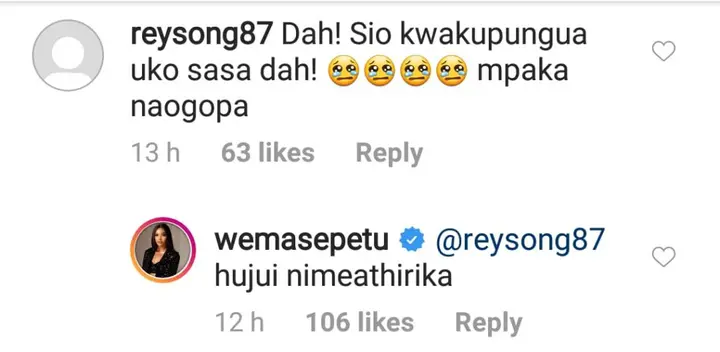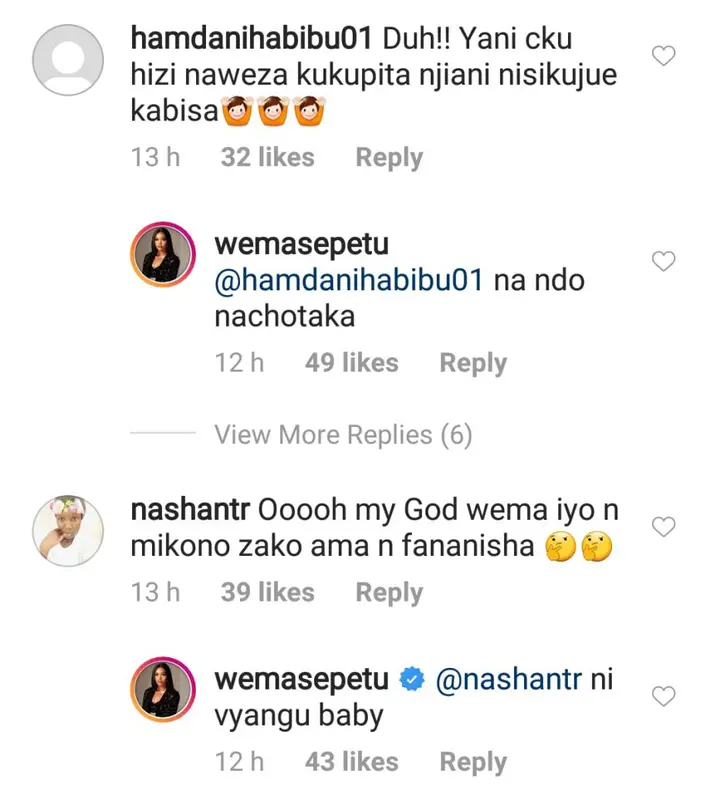 Secret to Weight Loss
In an interview with a local daily, Wema had disclosed that she lost weight because of her career. She revealed that she had been on fertility treatment that made her gain weight and she took some pills to cut weight because it was becoming an impediment to her career.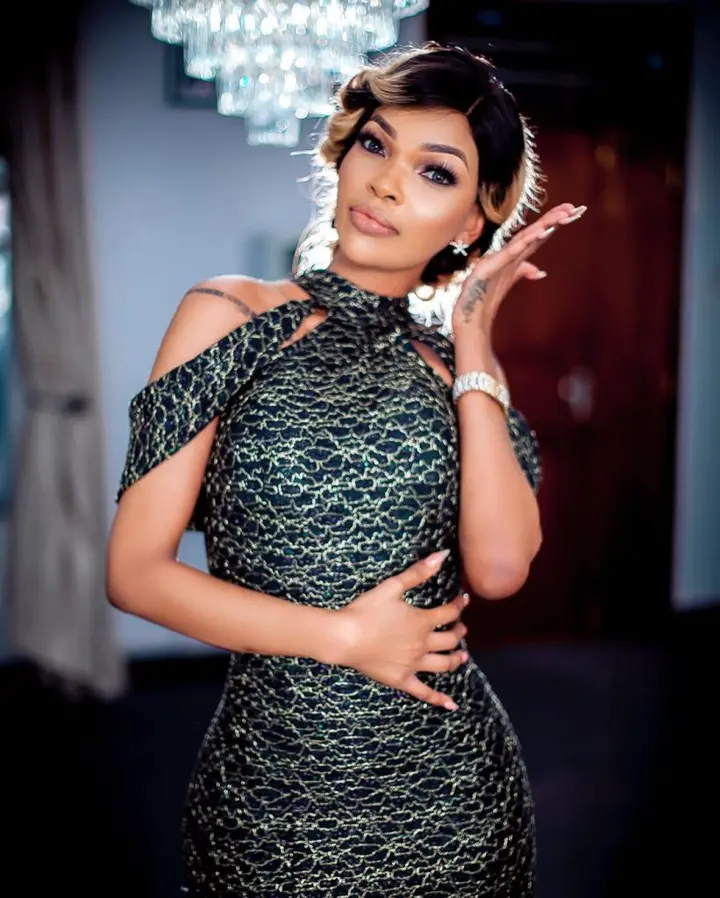 "Nilikuwa naona career yangu inaenda kufa, because nilikuwa nimenenepa sana. Na wakati huo nilikuwa natumia dawa za kusaidia ku conceive na side effect yak endo kulikuwa kule kunona sasa. So kuna wakati Van Vicker aliniuliza kama nitaweza kupata hata cast, kwa unene ule. So I was like hii ni red alarm. Nimefanya sana Gym lakini mwisho wa siku mimi nilikuwa na shida kwenye reproductive system yangu. So nilitreat lile tatizo, lakini Doctor akaniambia you have to start losing weight. So nilikutana na huyu mchina amabaye alinionyesha jinsi alivokuwa kitambo na sasa na kuniambia dawa ambazo nilikuwa na tumia ni hizi hapa, unakula kidonge kimoja.So nikaanza kutumia and so for I like it. So baada ya kupungua niliambiwa I have to wait for like 18 months ndo nijaribu kushika mimba tena," she confessed.
What Do You Think About This Piece? One Favor Leave a Comments and Share Widely.