Re-opening of the schools has been such an awaited plan by many. This is because children play a special position in society. When these children are not in school, the society feels that something is not in order and that is why the parents at large keep on pushing the Ministry of Education to reopen the schools.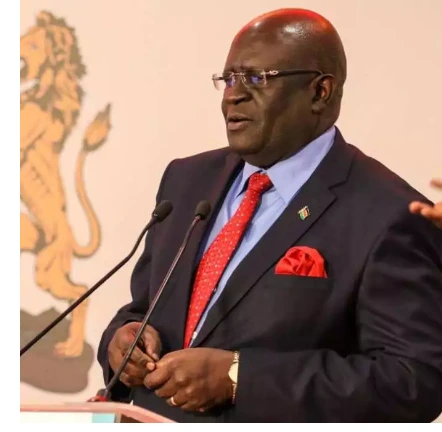 As the parents keep on reminding the CS to reopen the schools, the CS reminded them that the dates for re-opening of the schools are bound to change depending on COVID 19 case fluctuations. He also said that the final decision would be made by President Uhuru Kenyatta. On August 28, the Education CS said that the re-opening of the schools is not cast in stones and also would depend on the COVID 19 curve in the coming weeks.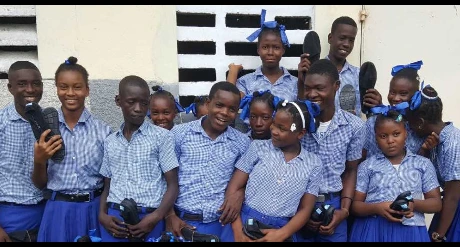 Following this announcement by the CS, he has continued to say that for the next two or three weeks, Parents, Teachers, and Students should prepare themselves for school re-opening. This will only be possible if the schools will adhere to the guidelines and preventive measures given by the Ministry of Health in conjunction with the Ministry of Education before being allowed to resume.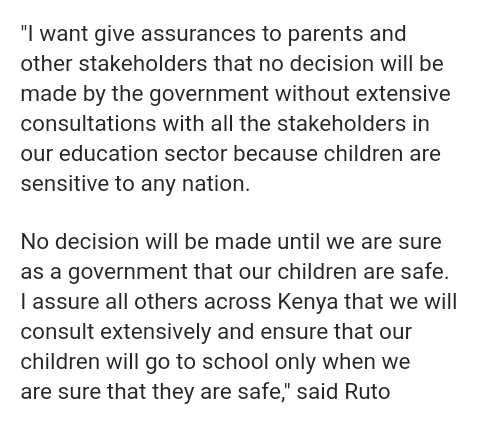 The school's Heads have recently been issued a circular stating that there will be an inspection to see that the schools are ready for re-opening thus the Ministry is on set to visit them. Yesterday as reported by Sunday nation, the Ministry of Education has said to have issued a crucial circular to all Headteachers concerning schools preparations for looming re-opening.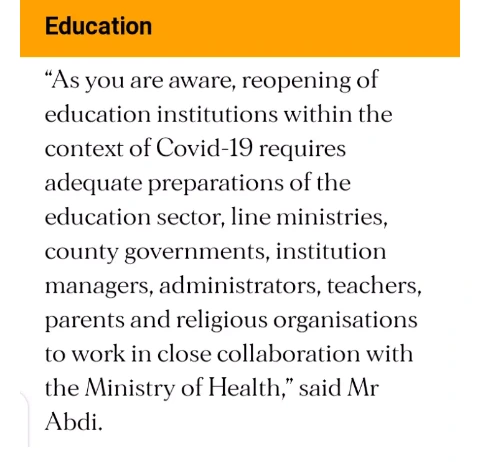 According to the circular, the Ministry of Education through its Director general Abdi has argued all school heads and other education stakeholders to partner in collaboration with the Ministry of Health by setting up COVID 19 safety protocols. The protocols are meant to guide on safe re-opening of the schools in the midst of the COVID 19 Pandemic. According to the CS, there is a high probability of school re-opening soon if the schools are prepared and the coronavirus cases flatten.