Former Agriculture Cabinet Secretary Mwangi Kiunjuri has now alleged that Mt Kenya could be headed to political cold after it emerged that the region may not produce another president due to the emergence of sharply differing political factions.
According to Kiunjuri, Mt Kenya Leaders should stop exhibiting pride and creating divisions amongst their people because the region risks being divided further, and taken advantage of by other communities politically.
He blasted leaders who had failed to speak the truth to the Central Kenya communities concerning their future political direction while blaming them for the ensuing divisions and dissidence which had threatened to turn the region into an area of swing vote during presidential votes.
The former minister noted that the present divisions in the region had never been witnessed since independence and in case any negative political implications occur, Mt Kenya leaders and politicians would have themselves to blame in the long run.
He asserted that his responsibility as one of the leaders from the region is to caution his peers not to continue propagating divisions, but foster unity.
"My role as a leader from this community is to sound the warning: Mt Kenya Leaders must remain united. We must not allow anyone to come between you, to divide GEMA.
Today you are proud of your status as the largest community, but if this disunity continues, you will but watch as the country's leadership slips beyond your reach despite your numbers," read part of Kiunjuri's Facebook message.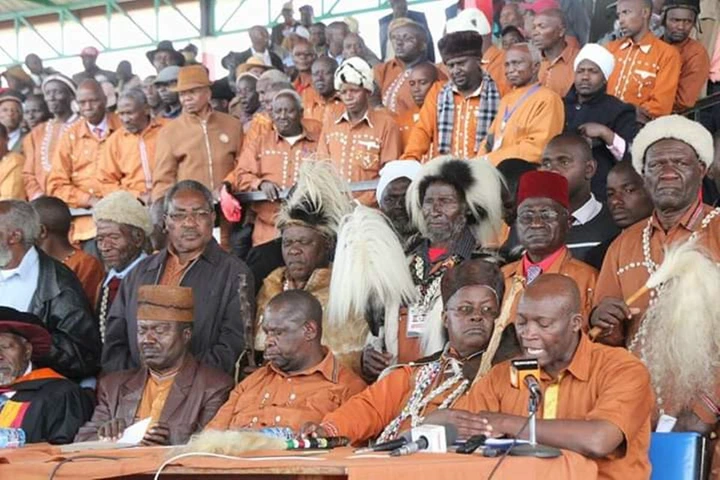 This happens amidst the move by some Mt Kenya Leader to form parties to be used as vehicles for running for top political seats in the country in 2022 polls.
Among them include Mwangi Kiunjuri who has formed The Service Party (TSP) and Murang'a governor Mwangi Wa Iria, who has Civic Renewal Party (CRP) as his 2022 political outfit.