Kisii top musician Embarambamba the amount of money he makes from his social media sites, which is Youtube is revealed and today am going to calculate with you how much he is earning from Youtube after he trended on so much.
Let's. Start, Embarambamba YouTube account is with over 70,000 subscribers this means if he posts any video he has chances of reaching over 70,000 views and beyond.
Embarambamba makes 3200 to 50,000 shillings per day if his videos went beyond 50,000 views to 100,000 views.
See the screenshot below for the Embarambamba YouTube Account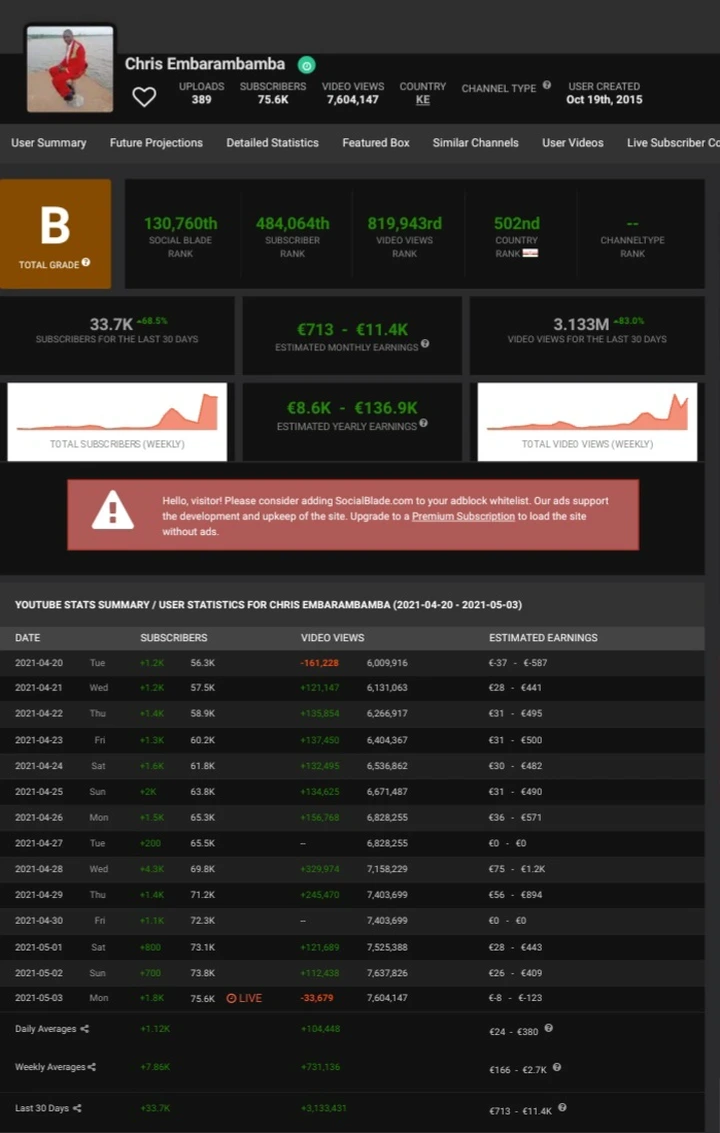 Then he will make about 1.57 million shillings per month which is a lot of money for him. This means he will make 17 million per year.
Embarambamba is going to be rich in recent years and this means he will be successful musicians if he knows how to manage his money.
Every two days Embarambamba usually upload videos on his youtube account and this made him be more famous.
Thanks for reading, please share my article with friends and family.
Would you like to get published on this Popular Blog? You can now email Admin any breaking news, your Bio, articles or advertise with us on:
[email protected]
What Do You Think About This Piece? One Favor Leave a Comments and Share Widely.