Moi's Family Wrangle; Even before the tears dry following the death of retired strongman Daniel Torotich Arap Moi, a cold war that has been simmering under the surface for years has erupted in the family, pitting six children against the departed head of state's favorite son Gideon Moi.
NAIROBIminiBLOGGERS has also established that the family of the late Jonathan Toroitich who was Moi's second-born, had at one time moved to court as the widows fought over his fortunes.
They are also planning to move to court yet again, to claim the late Jonathan's shares in the vast old man's property inside and outside the borders.
A family member who spoke to NAIROBIminiBLOGGERS in confidence claimed that Jonathan had been kept in the dark over the sharing of the multi-billions property and all they hear is that a trust has been established to take care and run shares of the Jonathan family.
The bone of contention being the fact that the will left behind by their father saw some family members claim that Gideon took advantage of his closeness to their ailing father to influence him to his favour and outsmart the rest of the family in the distribution of the massive wealth.
Perhaps, what has raised eyebrows within the family circles is that while sickling and out of his senses, a section of the family pushed for the sale of Transnational Bank on City Hall Way to leading Nigerian lender, Access Bank PLC.
Other shareholders of Transnational Bank included firms associated with Joshua Kulei, a former Moi personal assistant, former powerful minister Simeon Nyachae and the late former vice-president George Saitoti.
Transnational Bank chairman is Henry Kiplagat, who also serves as vice-chancellor of Kabarak University which the late president founded while Gideon took over as the chancellor of Kabarak University from his late father.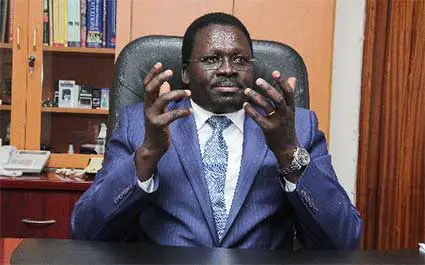 While Moi was at Nairobi Hospital ICU, a Kenya Gazette notice was published on Friday, January 17 2020 confirming that the National Treasury cabinet secretary Ukur Yattani had approved the acquisition of up to 100pc of the bank's shares.
"The shareholders of Access Bank PLC vide a resolution passed on the October 8th 2018 approved the acquisition by Access Bank PLC of up to 100 per cent of the issued share capital of Transnational Bank PLC as per the share purchase agreement dated the August 13 2019. The amalgamation shall take effect on the 1st February 2020," the notice read.
Sources say that with the Nigerians taking over, the Moi family lost control. The sale of the shares sources add was due to the bad blood between Gideon and Kulei.
Gideon and Kulei do not see eye-to-eye over claims of property ownership. Kulei is accused by Gideon of having at one time embarked on dividing the Moi children to grab vast properties among them, Standard Group that owns Standard newspaper, KTN, Radio Maisha among other stations and newspapers. Kulei was later to be bundled out from the media house with the Gideon taking control. During the time Moi was ailing, Gideon took control of his movements and those visiting him, including family members had to go through him to access mzee.
So bitter is the war that all was not well within the family when Gideon who is the Baringo senator broke the news of his father's death accompanied by high ranking state officials after president Uhuru Kenyatta released a proclamation of death.
It is Gideon who broke the news on behalf of the family to Uhuru then on tour in America.
However, NAIROBIminiBLOGGERS has information that Uhuru had been briefed of Moi's death through the intelligence service. Since Moi was admitted to the hospital, state security and intelligence took control of the wing he was admitted.
Fearing Gideon who had attended State House meeting and another at Office of the President upon Mzee's demise, the six remaining family members held a meeting at Moi's Kabarnet Garden residence in Kibera, Nairobi and picked Rongai MP Raymond Moi as their spokesman.
To show that the family during the mourning period was together, they were ferried in one bus to parliament where the public viewing of Moi's body laying in state was to start, with Raymond being the first to disembark and to board when leaving.
It is after the meeting that Raymond, the former president's fourth born started addressing the media as the family spokesman and even gave the date of the burial. He was also mandated to receive mourners. Raymond was also active as Moi lay in state at Parliament Buildings.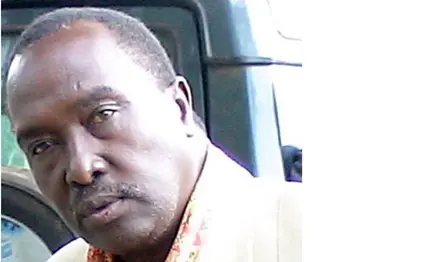 The family is said to have been unhappy that Gideon had started playing politics with the funeral and he had denied Ruto viewing the body at Lee Funeral claiming that the body was undergoing mummification. In a huff Ruto flew to Kakamega only to return in a chopper and land inside Moi's compound at Kabarnet Gardens where he was welcomed by Raymond. Ruto had information that Gideon would bar him entering through the gate hence his aerial entry.
The family accuses Gideon of wanting to hijack the family the way he wanted to hijack the Kalenjin community and reminded him that it takes a generous heart to achieve such feats.
The former president, who married Lena Moi, had five sons and three daughters among them June, the adopted one. Moi's first born is Jenniffer Chemutai Kositany. Jennifer's husband, Stephen Kositany, died in a road accident. Jennifer has been staying at Kabarnet Gardens ever since Moi moved to Kabarak.
Another regular face at Kabarnet residence is John Mark Moi popularly known as JM. However, not much is known of his marriage, business and public life. The late Toroitich was Moi's second child. Jonathan, who was much closer to his mother Lena Moi passed on in April 2019 after a long battle with cancer.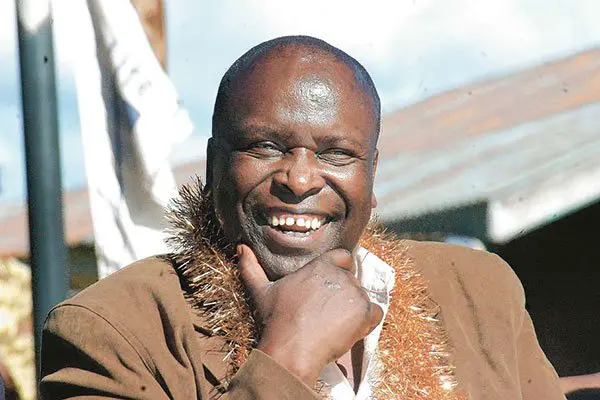 JM is third born and the least known of Moi's sons. Born in 1958, he lived briefly in the United States but came back home without completing his studies. It is said the late retired president decided to sideline JM for letting him down in academic achievements as he saw him the brightest in the family.
He was studying Geology at the prestigious Harvard University. Other sources say JM was deported for drugs abuse while in America but Moi had him employed as a geologist in government.
Raymond is the Rongai MP and was born in 1960 after which Moi had twins Philip and Doris born in 1962.
Of the family, Raymond is said to be more stable and non partisan in handling issues. Due to his soberness, he has endeared himself to Rongai voter's family members.
A widow, Doris was married to Jonathan's rally navigator Ibrahim Choge son of veteran Nandi politician Simon Choge. Ibrahim died in a road crash.
June, the youngest, is Moi's adopted daughter. Like Gideon, she was also the former president's favourite.
It was during the preparation of their mother's burial that the row between Gideon and the rest of the family led by Jonathan came out in the open.
Gideon had tried to address one of the family meetings as their spokesman when Jonathan shot up and pointed at him.
"Simply because our father transferred most of his properties to you doesn't entitle you to become our spokesman," a source quoted Jonathan saying.
According to sources, Moi had at the tail-end of his presidency started distributing his properties and leaving others in trusts as one way of cushioning him from a possible raid by any incoming government.
According to sources, Gideon accumulated a lot of wealth during the Moi era locking out his siblings. To create bad blood between Moi and his brothers, Gideon handlers mainly of Asian origin fighting for lucrative road tenders using his links in state security system had his brothers associated with criminal activities. Philip Moi was at one time accused of stealing Moi golden cockerel with Jonathan being associated to the death of British tourist Julie Ward in Maasai Mara.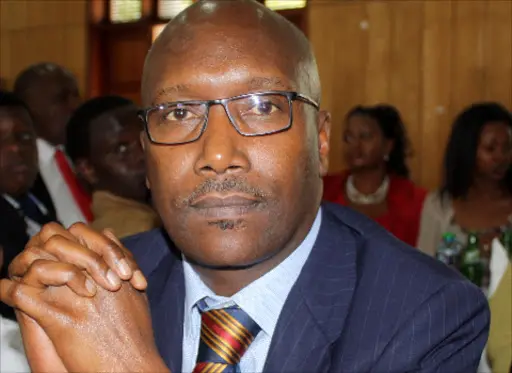 Then, Asians were fighting to control multimillions road and security tenders and were befriending Moi children. Gideon ended up locking out his brothers. So bitter were the Moi family tender wars that at one time, a fierce confrontation between Gideon and Philip was witnessed at State House in front of Moi.
Your favorite NAIROBIminiBLOGGERS reported the fight. What followed was our offices being raided and reporters being charged in court. The state later withdraws the case against our unbowed journalists.
For now, the information we have is that before his death, Moi had effectively managed to distribute his six private homes within the country but not those the family owns outside the country. In Kenya, Moi had six residences and massive land.
The homes are spread across in Uasin Gishu, Trans Nzoia, Nairobi, Coast, and Rift Valley. Jonathan was buried in a family property in Eldama Ravine clearly signifying he was the owner. He had even run for Eldama Ravine's parliamentary seat. Sources say that John Markland property is in Uasin Gishu, a residence that was built by the state as Moi retirement home just like Mwai Kibaki's Mweiga home.
When the NAIROBIminiBLOGGERS team visited the Moi home in Usain Gishu, no activities were witnessed but we were informed that Senator Gideon was the last to be seen last year where he hosted maize farmers together with local Moiben MP Silas Siren. By then, maize farmers were blaming William Ruto for maize importation and poor payment.
Raymond on his part, took over the Rongai home while Gideon, according to sources, has been given the expansive Kabarak home to take care of Mzee's remains.
Moi's will in which he had tried to bring on board Kalenjin elders, prominent lawyers and African Inland Church Bishops to navigate was a big headache on his death bed. To complicate matters was the fact that he knew well he was leaving behind a divided family with Gideon at war with a section of the family, if not a majority.
To his credit, Gideon ensured he was with the old man until he took his last breath and had all his secrets including international connections. Only recently, Gideon's name featured among the family of the late South Sudan president John Garang that had invested in the country's lucrative energy sector.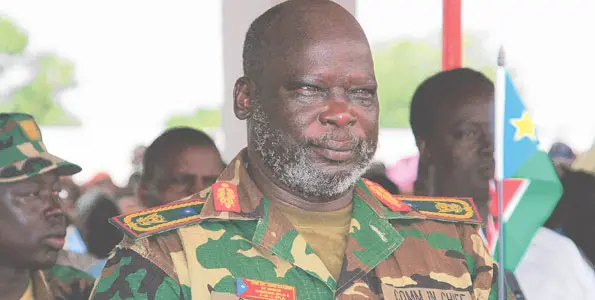 The fact that a section of the family members will contest the will is not being disputed by those close to the family. Of great suspicion is when Moi was out of power, Gideon accompanied him to Israel, Ethiopia and South Africa. The purpose of the visits was for the former head of state to facilitate the change of foreign bank accounts signatories and ownership of foreign properties to him, some of which have been sold. The late president owned real estate, transport, education and hotels.
Some of the companies associated with the family are Maritime, Sielei Properties Ltd, Kentship, Revak Ltd, Forex Bureu, Giant Holdings, Sudbury Ltd, Westfield International, Metipso Services Ltd, Chemusian Company, Homestead Enterprises, Car Track Kenya Ltd, Fresh Produce Ltd, Siginon Freight, Eagles Airlines, American Bank, Taurino Enterprises, Equity Stock Brokers, Asian Roses, First Force Security Company, Giro Bank, Safariland Club, Regent Management, Paradise Holdings, Tiger Farm Ltd, Sheraton Holdings, Gateway Properties, Transnational Bank (which he has sold controlling stake), Sunshine National School, Kabarak University, Kabarak High School, Standard Media Group, Kiptagich Tea Estate, Ectar Kenya Ltd and Concord Holdings.
Also in contention are overseas investments Moi set up after siphoning off more than Sh310 billion government money when he ruled the country.
They include money in the Union Bank of Switzerland, where the Moi dossier "is treated as a matter tantamount to national security".
The family also owns a tobacco farm in Malawi and has invested in the telecommunication sector, with interests in Chesco Ltd, Cable Wireless and sizable shares in Safaricom Kenya (together with late cabinet minister Nicholas Biwott and Charles Field Marsham).
In the education investments, the six siblings are bitter with Gideon after he changed the governance structures by planting his allies to head them either as chairmen or directors.
Gideon has also appointed his wife, Zahra and their three children to be directors of some of the schools and other investments.
The education institutions owned by the Moi family and which Gideon has now taken over include Nairobi-based Sunshine National School, Kabarak University where he is the chancellor and Kabarak High School, Sacho High School, Moi Educational Centre and the Moi Africa Institute and Kabarnet Gardens.
The Moi family investments in the hospitality industry has hotels among them Sheraton Group (Sheraton Holding), Inter-Continental Hotels and Safariland Club.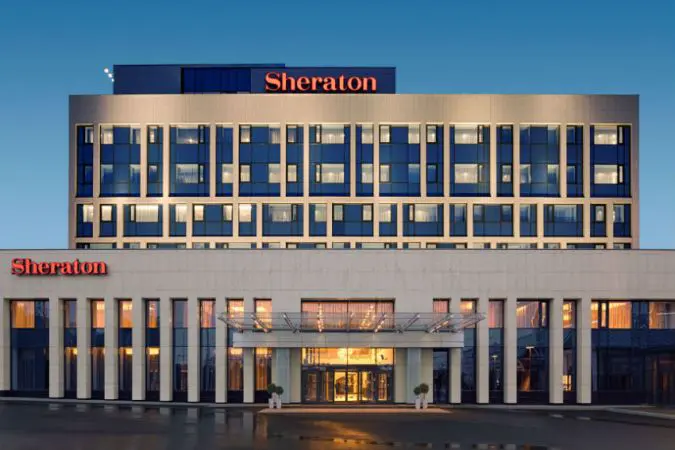 The family has multimillion shillings properties in London, New York, Namimbia, Dubai and South Africa, as well as a 10,000-hectare ranch in Australia and bank accounts containing hundreds of millions of pounds, which he has bequeathed to himself. Others include homes in Surrey and Knightsbridge.
In November last year, the war exploded after the Kenya Industrial Property Institute issued a trademark to the former president for the name Kabarak following an application by his lawyer Tom Ojienda.
A trademark is a distinctive sign used by a business identity to identify its goods or services and to distinguish them from those produced or provided by others.
Kabarak, which in Kalenjin means high or elevated, is in Rongai constituency in Nakuru. The area MP is Raymond.
The Moi siblings now claim the idea to patent the name Kabarak was suspect with Gideon blessings. Others say that the idea was to bring the entire family investments under one trademark and have the siblings take control as one entity for years and their offsprings to come. It was one way of Moi division of his wealth strategy.
The row over Moi wealth at one time had lawyer Kenneth Kiplagat being embroiled in. Kiplagat fell out with Gideon in 2004 and they even had a physical confrontation at the Fairview Hotel in Milimani when the latter allegedly demanded the return of some family assets.
During the confrontation, hotel guests looked on in astonishment as the two threw punches at each other by a poolside banda.
One punch sent Gideon sprawling into a flowerbed before security staff and his bodyguards intervened.
There are rumours that Gideon bankrolled Kiplagat's estranged wife, Catherine Jelugat, to file for divorce and demand half of his property in 2011.
In her court papers, Jelugat claimed that Kiplagat was using his legal expertise to hide his assets from her but that she believed he was worth an estimated Sh200 billion.
According to sources, the six siblings are convinced Gideon has been fronting his wife, Zahra, to stage boardroom coups in some of the companies some of which they are registering in the names of their three children, Lulu, Kigen and Kimoi.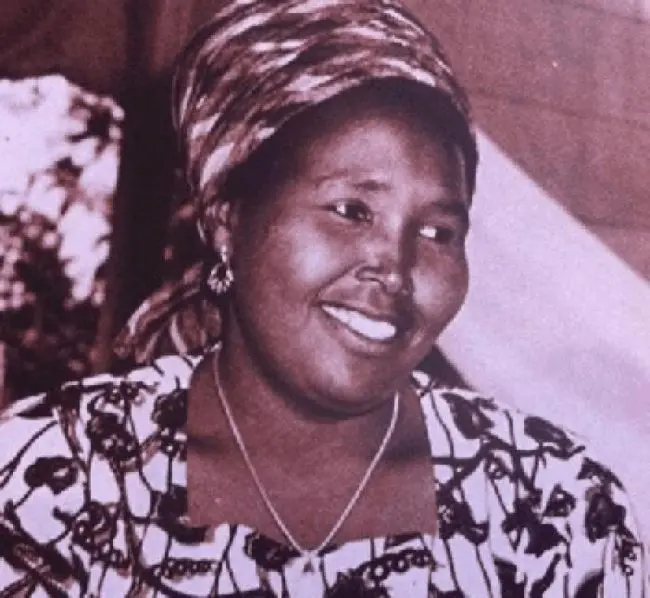 Gideon's dirty work was done by his then personal assistant, Mukesh Gohil, who had an office at Chester House.
Tycoon Harbither Sign Sethi with properties in South Africa was the family link with South Africa and in Namibia, Moi used his closeness with founding father Sam Nujoma to invest in mineral in the industry.
As Moi's remains lay on his green presidential standard flag, the family put on a united front but deep in the divisions were evident. Moi's flag was green while Mwai Kibaki's was white. Uhuru's is blue like that of his father Jomo. The presidential standard is the flag that flies next to the national flag wherever a president goes.
Would you like to get published on this Popular Blog? You can now email Admin any breaking news, your Bio, articles or advertise with us on:
[email protected]
What Do You Think About This Piece? One Favor Leave a Comments and Share Widely.