The Canadian-based barrister Miguna Miguna now picks a fight with Prophet Owuor over the outbreak of the deadly disease Coronavirus.
In his post on social media, Miguna Miguna insulted Prophet Owuor for not prophesying about the Coronavirus outbreak prior, as he used to in other instances.
The flamboyant lawyer also pointed out the beards of Prophet Owuor asking him whether his beads were still okay. That meant that the origin of Owuor's powers of prophecy is birthed from the long beads.
"Prophet" Owuor: How come you failed to prophesy about the #CoronavirusOutbreak? Is your long beard safe or your disciples should socially distant themselves from it?" Read part of his message.
Miguna further urged Owuor not to distract Kenyans from his messages about heaven yet Coronavirus epidermic is bringing tension in Kenya.
The lawyer who was denied entry to Kenya more than once has been antagonizing many people's views while hurling insults to ODM chief Raila Odinga and President Uhuru.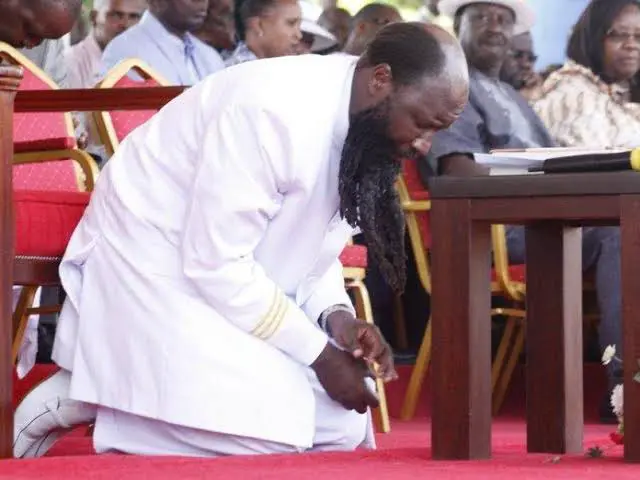 Would you like to get published on this Popular Blog? You can now email Admin any breaking news, your Bio, articles or advertise with us on:
[email protected]
What Do You Think About This Piece? One Favor Leave a Comments and Share Widely.