Former American first lady Michelle Obama has finally joined many fans around the world who are celebrating the life and legacy of the fallen Black Panther's actor Chadwick Boseman.
Michelle has described Chadwick as a sincere, honest, hardworking, persevering, a role model and hero to many people, especially children. Her warming tribute was short clear and touching as seen below.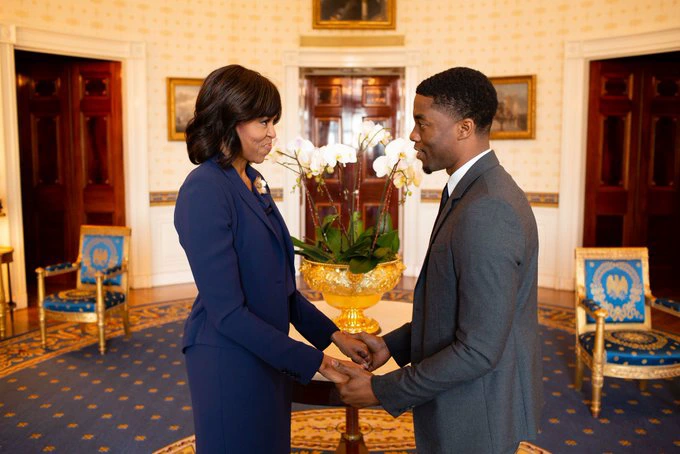 Michelle Obama: "I'll always remember watching Chadwick in 42. Barack and I were alone in the White House, on a weekend night with the girls away. I was so profoundly moved by the rawness and emotions in the barrier-breaking story. And not long after when he came to meet with young people in the state Dining Room, I saw that Chadwick's brilliance on screen was matched by a warm and sincerity in person."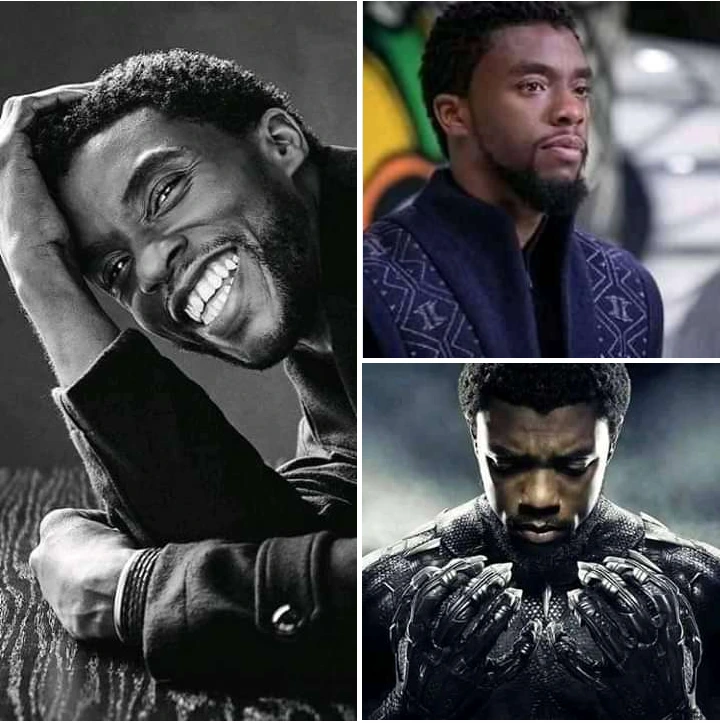 She added: "There's a reason he could play Jackie Robinson, Thurgood Marshall and King T'Challa with such captivating depth and honesty. He, too, knew that real strength starts inside. And he, too, belongs right there with them as a hero_ for Black kids and for all of our kids. There's no better gift with which to grace out world."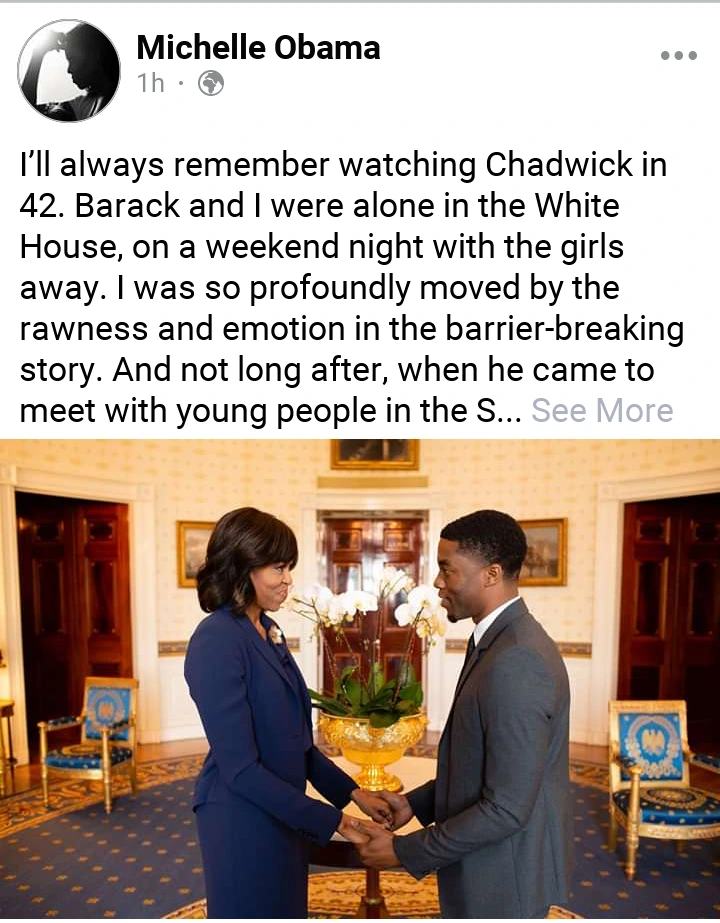 Here are some Netizens' reactions following Michelle Obama's tribute to the late Chadwick Boseman.
Toni: "A beautifully written tribute to an extraordinary man. Chadwick earned his wings."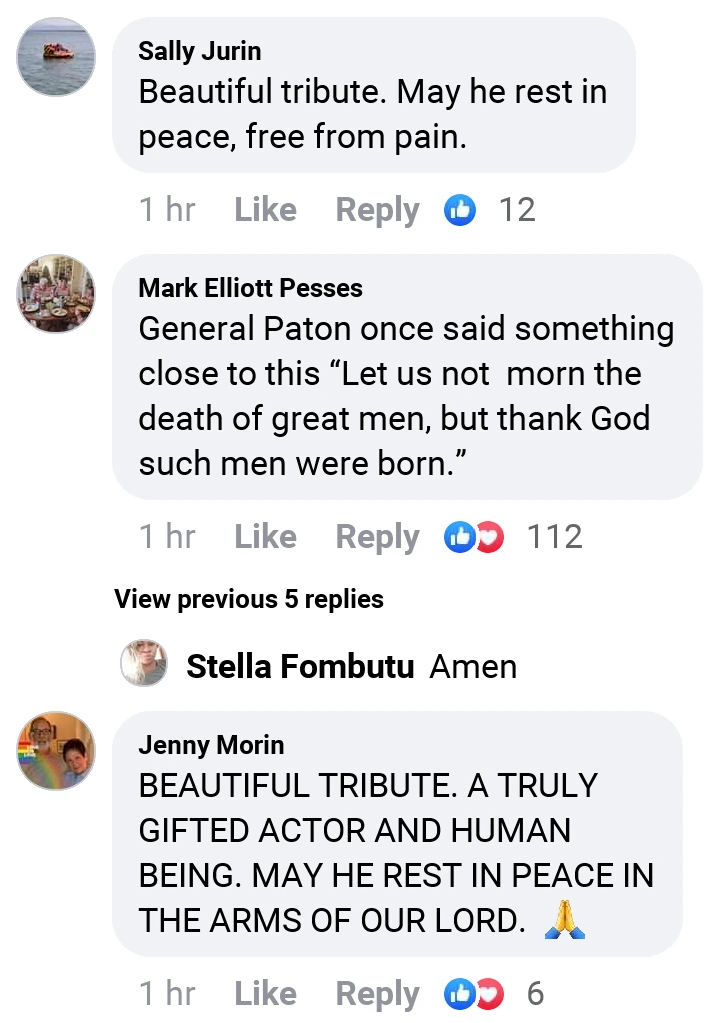 Yolanda: "So sad and heartwhencing! Gone too soon, a young, gifted, courageous Blackman! I still can't believe it. May he rest in peace and in heaven."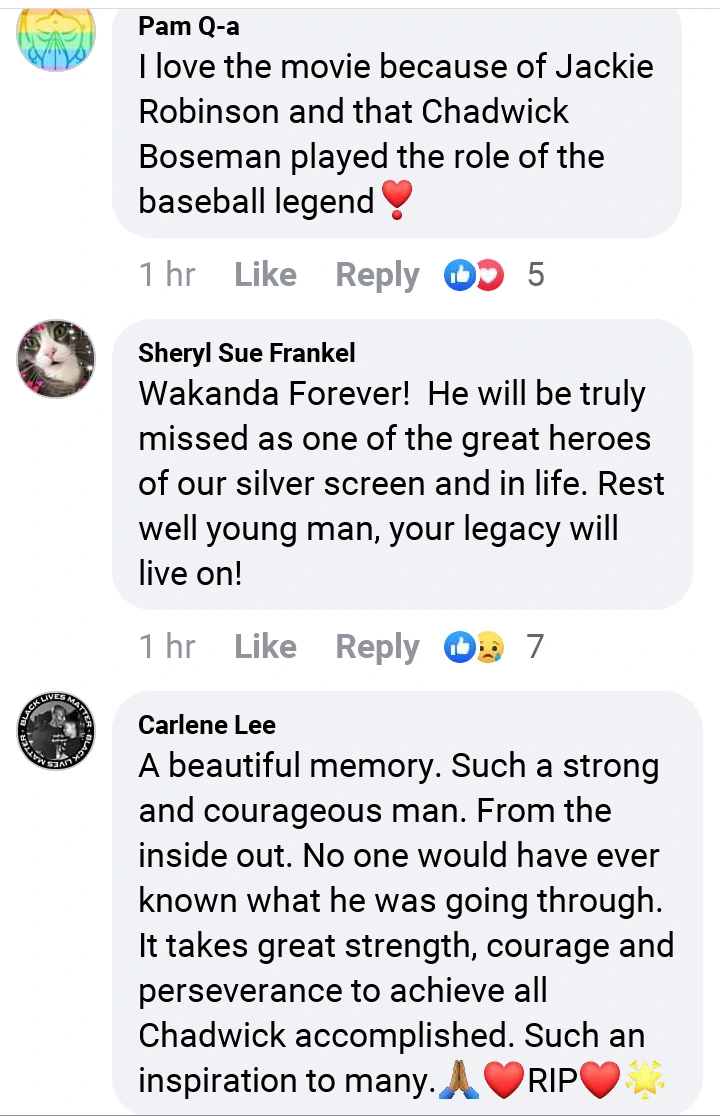 Marie: "What lovely words for such a wonderful young man. I do miss having a first lady that says the right thing! My daughter is very ill and in the ICU and has been reading your book."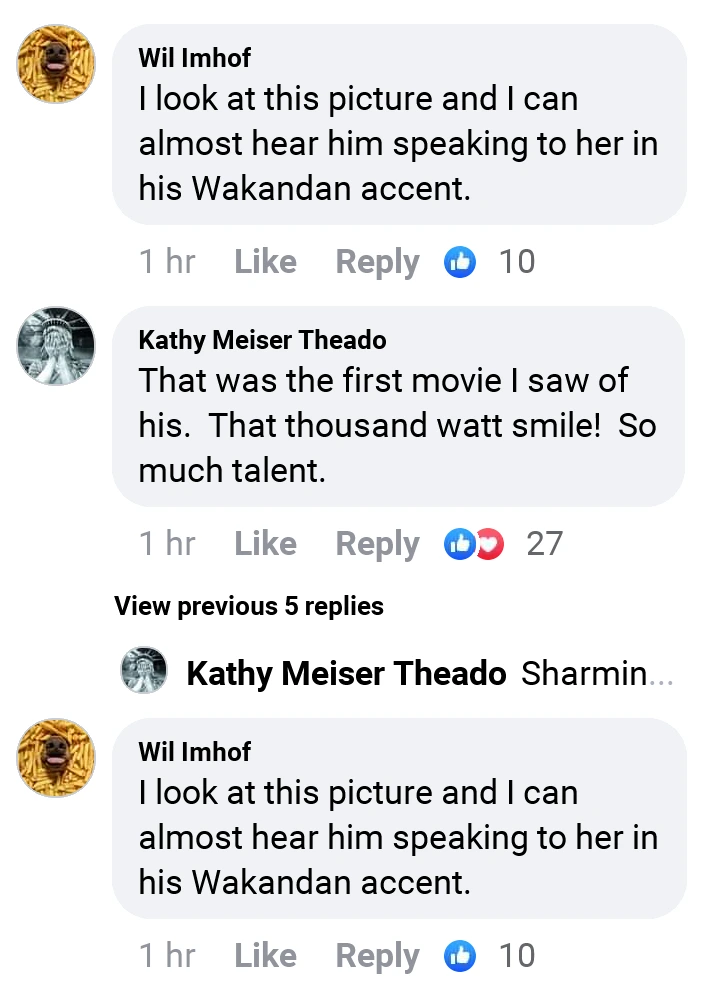 Edward: "Thanks Michelle for your warm caring tribute to this amazing actor and man. We miss you in the White House."