This happens because of something he can't change, that he is a woman but he has a beard like a man.
It is something that he himself was traumatized at first and took time to accept.
In 2004, when he looked in the mirror and saw a beard that looked like a man's beard around his chin, he wondered and wondered, 'Am I being a man?'.
She was 24 years old at the time and it was the age she expected to be a 'ripe' girl and as beautiful as a peacock.
At that age most women look forward to the beginning of a new life cycle after the changes that come with puberty.
So the expectations of this woman were high, she hoped that she would be charming and perhaps seduced by her beauty.
Her confidence as a beautiful woman diminished as her facial expressions began to change.
At first, he looked for a razor and shaved his beard at the chin, and breathed a sigh of relief that he had finally removed what was troubling him.
One week later, Faith discovered that her chin had grown more bearded, even faster than before.
Each time he tried to cut it with a razor, it got worse.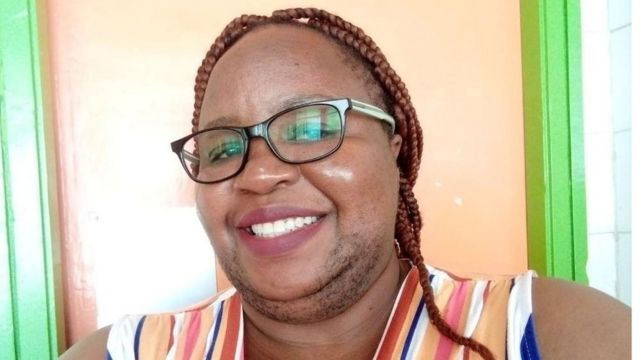 This woman did everything she could to hide her beard. "I shaved every few days with the help of ants – I was never afraid that people would find out my secret," says Faith.
The young woman says that it came at a time when she was tired of shaving every day.
And that's when people started to discover that he had a secret he was hiding. The first person to discover was her aunt.
"It's one thing to admit you have a genetic defect but it's very scary when you start to think that other people will begin to understand this secret," Faith says.
The young woman says she did not know how to deal with people's feelings about her beard.
At one point in his life, he remembers looking for services at a bank.
He noticed that two men standing next to him were talking to him, stretching out their arms toward him while mocking him.
"I knew they were laughing at me but now what would I do? The lives of women with beards are ridiculous and stigmatized" Faith says.
This woman says that before accepting her condition, she felt embarrassed about her beard, but she had to cheer up and continue her life.
Many cases of stigma have surrounded him, until he almost lost his temper and felt as if he did not have enough breath to stand in front of many people for lack of confidence.
At one point he decided to go to the hospital, looking for a solution.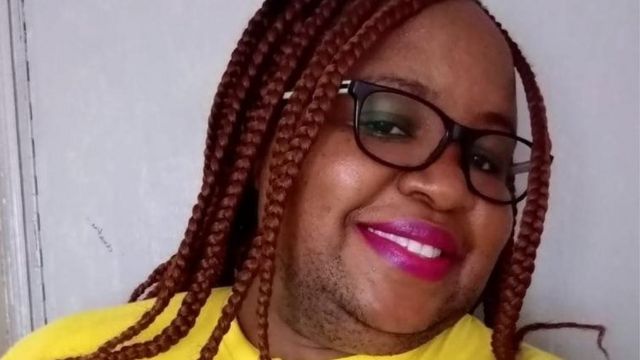 The first hospital he visited the doctor referred him to other specialists in other hospitals to get specialized care in relation to his condition.
"When I was tested, the result was that I had an imbalance in my hormones. I was referred to a dermatologist who gave me advice on applying ointment to help remove beards, and also told me that I would shave my beard to the end of my life," Faith recalls.
Another piece of advice was to undergo special hormone treatment, but it was too expensive for Faith.
He decided to go home and shave his beard as he was used to.
The beard has been a stumbling block in his love life. Many men have been afraid of the beard, and whenever they find out, they run away.
He first met a man who had been with them for four years but suddenly escaped unnoticed
"I think he was devastated by the beard, I think he was struggling with the feeling of marrying a woman with a beard and finally decided to run away from me. He changed until the phone numbers never found him again," recalls Faith.
This woman says it has become like fashion for men to run away from her.
Later, he met another man, who, when he first met, made sure that he had a clean shave.
but trouble arose as they embraced each other in greetings, bearded hair stung the other. That caused the man to cast a second eye on his chin and then he realized his problem.
That was the first and last meeting for them, his colleague cut off communication.
Faith gave birth to a baby boy in 2011, who also discovered her mother has a beard.
She says her son has also been subjected to stigma
"Mother, because you have a beard like a man, he asked me recently."
In 2018, Faith formed a party to bring bearded women to Kenya together (BWO).
The goal is to ensure that women like her have a platform that they can use to encourage and interact with each other.
Her hope is that women like her will have the opportunity to find a solution to live with beard challenges.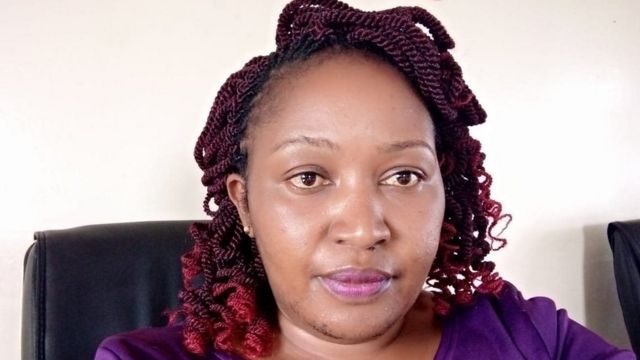 One of them is Ms. Elizabeth who has strengthened and encouraged herself after joining this group.
The woman also blames her chin for the collapse of her marriage.
"It got to the point where we got married every time my ex-husband yelled at me and asked," Since you have a beard do you want to be my partner? " he says.
"He believed that my confidence was brought about by the beard, it really broke my heart."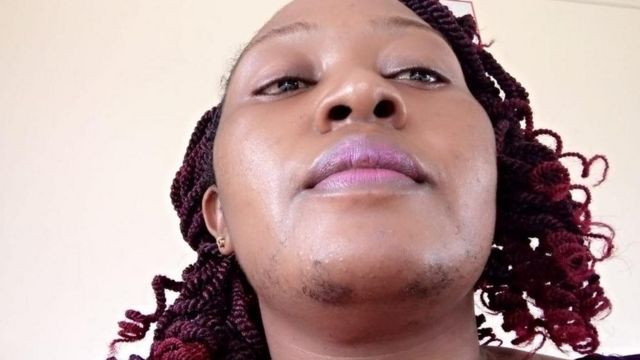 What Contributes to Women's Growing Beards?
In some cases, the growth of a female beard is the result of a hormonal imbalance (usually androgen excess), or a rare genetic disorder known as hypertrichosis.
In some cases a woman's ability to grow a beard can be due to hereditary factors.