Maina Kageni just like most businesses is taking precautionary measures to ensure they do not suffer huge losses due to COVID-19. by slashing employee salaries, Maina Kageni will take a 30% salary
Some of the companies are laying off their employees while others are opting for salary reduction of their workers to allow smooth running of their activities.
Employees who work in The Star, Kiss FM, Classic 105, Radio Jambo and Kiss TV will have their salary reduced as from April. This was announced by Radio Africa CEO, Patrick Quarcoo.
Patrick however stated that he salary cut will be dependent of the amount of money one pockets at the end of the month excluding the allowances.
An employee who earned a gross salary of below one hundred thousand will take a salary cut of 20% and those with gross salary above one hundred thousand to take a pay cut of 30%.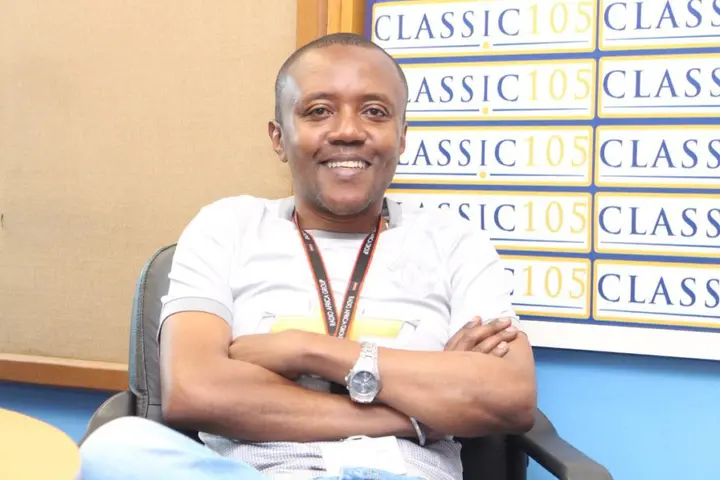 Maina Kageni Salary
Maina Kageni who hosts morning show in Classic 105 previously takes home 1.5 million shillings without bonuses. Inclusive of bonuses Kageni pockets 1.8 – 2 million.
Maina Kageni Salary after taking a 30% salary will pocket 1.05 million exclusive of bonuses.
The group CEO stated that after paying their employees March dues, things have started going south in matters concerning advertisements for the month of April.
He went further to state that the pay cut is temporary and it will be reinstated once the Kenyan's economy becomes normal.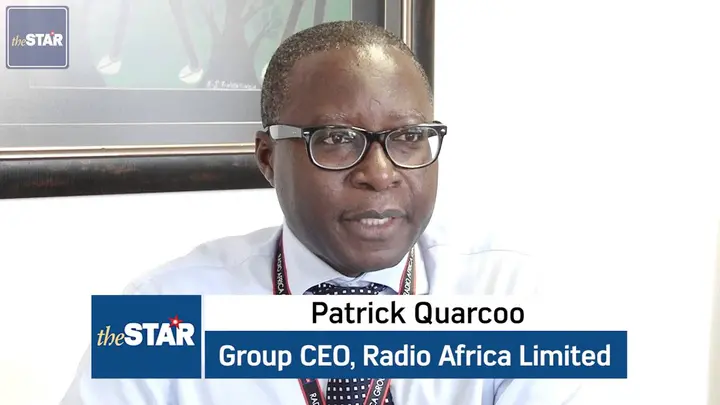 He insisted that the pay cut decision was meant to ensure that the group activities remain on course despite the pandemic.
He further informed the group's employees that the decision will also ensure that no one of them will lose his or her job during the pandemic.
The Star
The media house announced that it would have to make a 30% pay cut to employees earning more than Ksh 100,000 and 20% to those who earned below that.
"Effective 1st April 2020, all employees earning a gross salary of more than Kshs. 100,000/­ will take a 30% pay cut.
The company assured its employees that the pay cuts would be temporary and would be reversed once the economy returned to normalcy and revenues returned to pre-­pandemic levels.
"Our first priority, at this stage of the pandemic is to at least try and find any way to keep the company afloat and save every job we can.
Royal Media Services Slash Employees Salary Over Coronavirus
"For Radio Africa this means that each and every one of us has to act in solidarity, for as long as is financially and economically viable, to ensure that none of us loses their jobs and their livelihoods permanently," read the statement.
The statement comes a week after Royal Media Services announced that all employees would be subjected to 20 to 30 percent reduction of their gross monthly salary.
In a memo addressed to all members of staff dated March 27, RMS Group Managing Director Wachira Waruru stated that the "temporary" deductions will come into effect from April 1, 2020.
Waruru, however, noted that the salary cuts will be based on the employees' job levels.
"The unprecedented outbreak of the coronavirus in the world and Kenya, in particular, has had serious repercussions on businesses, including ours. This reality necessitates that we take difficult but necessary measures to see us through this period, " the memo reads in part.
"…Each staff will be issued with their individual letter through their supervisor. This reduction is temporary and will be reversed when things return to normal."
RMS further announced that some of the employees will be forced to take leave as the company scales down operations until the situation normalizes.
"Media being an essential service, a scaled-down operation will continue with minimal staff, " said Waruru.
"The Directors will communicate the names of the members of staff who will be working on a shift system. In order to reduce exposure, all other staff will proceed to take their accrued leave and if exhausted, leave in advance until further notice."
The media boss urged the employees to take the decision positively.
Would you like to get published on this Popular Blog? You can now email Admin any breaking news, your Bio, articles or advertise with us on:
[email protected]
What Do You Think About This Piece? One Favor Leave a Comments and Share Widely.