The cabinet secretary Prof. Magoha has today accused the media for misquoting him on the school reopening date issue hence " making me look like a fool before the eyes of Kenyans" he said.
Magoha said this while he toured Pwani university today to assess the institution's preparedness on COVID-19. Magoha further stated that all institutions of basic and higher learning in Kenya will reopen in January 2021 and not any time earlier as earlier quoted.
"i will not, and shall not say anything in regard to reopening of schools in Kenya. The fourth Estate(media) has continued to write what I have not said" Magoha said while addressing at Pwani university.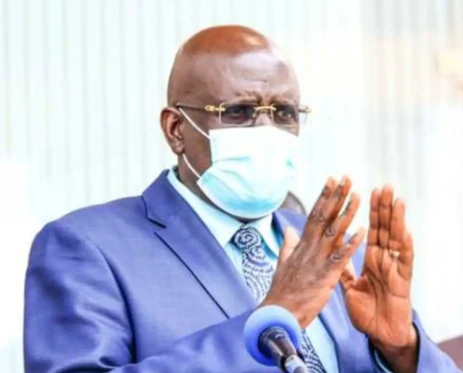 He has been in the spotlight over the decision of school reopening as he has been giving different decisions making Kenyans slam him. Today, he has come out clearly stating that schools will reopen in January 2021.
Despite all his claims on media for misquoting him, he has been seen openly lying to Kenyans on issues of BOM teachers being paid. Also, it was word of his mouth when he said that schools could reopen in November this year.
As now see, the Cs is becoming controversial to his own words and should not blame the media who are only reporting his words.