Leonard Mambo Mbotela is a common household name that has been severally mentioned in Kenya's TV stations and Radio. His acclaimed theatrics skills brightened our living rooms, at the same time exposing how decorous he was. 
Many were raised on the cliche idea that Leonard Mambo Mbotela was relevant and wise, worthy of pointing the nation towards a convention of decorum. He plunged into the journalism space and bolstered a sense of belonging between him and Kenyans. Safe to say, many soared in his footsteps.
Despite him being famous, there is still a bubble of revelations that Kenyans don't know about him.
Age
The radio presenter Leonard Mambo Mbotela was born in 1940 in the energetic Frere Area of Mombasa county.
Education
The celebrated journalist attended Freretown Primary School between 1948 and 1953 before proceeding to Buxton from 1954 to 1958. He then got a chance to attend Kitui High School.
He never attended a journalism school Contrary to other renowned journalists, Leonard Mambo Mbotela hoisted himself to the apex of journalism without setting foot in a journalism school. This, however, didn't make the artful Mbotela ambiguous within the media landscape.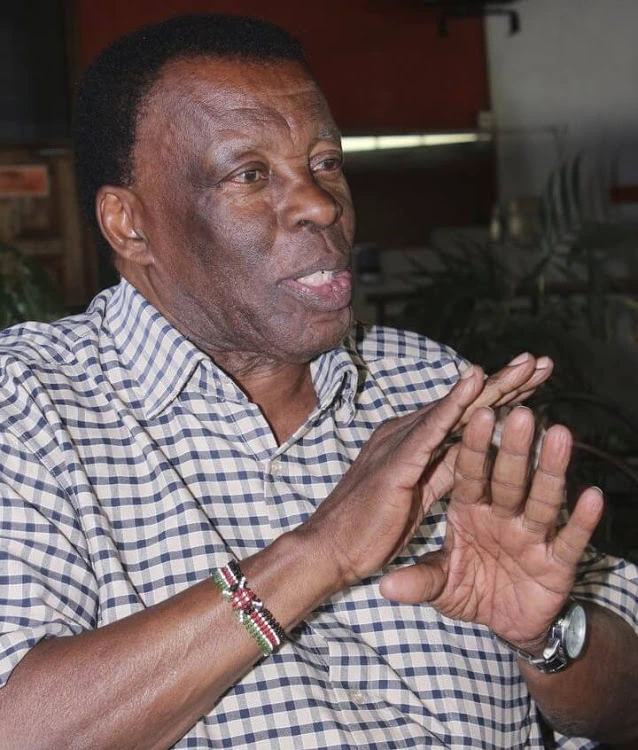 Career
Leonard Mambo Mbotela worked for the Kenya Weekly News and the East Africa Standard newspaper. Then, he worked for Baraza (a Swahili newspaper owned by standard) as a writer and reporter. This brought him to Nairobi. The year was 1963.
At this time his desire was to broadcast. He approached Steven Kikumu and asked to present his own program "Salamu za Vijana." He would read on the airwaves letters sent among young people.
One day, the director came to the studio while he was airing the program. He asked Leonard if he'd like to join them and he agreed. On the 28th of November 1964, he became a VOK (now KBC), employee.
Before gaining entry into the revered KBC, the youthful Leonard Mambo Mbotela worked as a trainee for the Kenya Weekly News and a reporter for the East Africa Standard news. The Voice of Kenya bestowed him with full employment in 1964.
4. His marriage
He was born in an Anglican family in a family of eight children. James Mbotela, his father, was among the pioneer teachers in East Africa. On the other hand, his mother Ida worked towards Community development. Leonard Mambo Mbotela married Alice Mwikali in 1970 and they have 3 children: Ida, Jimmy, and George.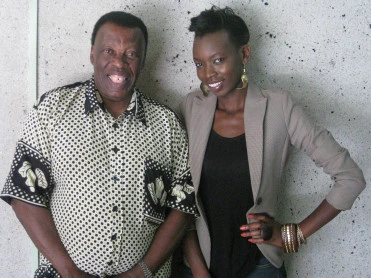 His told in the 1982 coup
July, 31st, 1982, the air Force tried to overthrow the late former president Moi's government. That night he decided against going to the club and went home. At the time, he was the head of national and vernacular services.
At 4AM armed goons led by the air force boss himself, Mr. Ochuka, paid him a visit. With guns pointed at his head, he was led to KBC broadcasting house and forced to announce that Moi's Government had been overthrown.
The then scared man was forced to repeat the announcement over and over. After a while, one of the goods came running with panic written all over his face. All of them fled and left him in the station.
The general had come to save the day. Leonard Mambo Mbotela had to go live again and declare that Moi's government was still in place. Later, he was forced to appear before a court-martial to determine whether he was part of the devious plan.
In the courtroom, he did not even have a lawyer but he recounts Mr. Ochuka's lawyer being Moses Wetangula. The British judge declared him innocent and he left without a backward glance.
Presidential Press Unit (PPU)
The same year,1982, he was appointed part of the presidential press unit. After serving for a while, he was told to go back to KCB. After a while, he was called to be part of PPU again until he resigned in 1997.
During all this time, the celebrated presenter never stopped recording "Jee, Huu Ni Ungwana?" He would record then send the pieces to KBC.
The presenter went back to KBC once again after leaving PPU.
Today, he may still be part of KBC but he also performs "Zilizopendwa" with his Congolese friends at Club Vibro in Nairobi.
Death Rumors
A couple of bloggers in 2017 spread rumors that the longest-serving presenter was dead. The rumor was fake and they had to apologize since Leonard Mambo Mbotela was still alive and as fit as a fiddle.