There was drama when the body of Ohagla musician Bernard Onyango Obonyo, popularly known as Abenny Jachiga, was taken to Mowlem for burial on Friday morning. Police had a tough time controlling the thousands of mourners who had turned up to bid farewell to the departed maestro.
Mourners trekked more than 20 kilometres following the convoy that was headed to Mowlem in company of police officers.
The convoy had to use Obote Road to avoid the city center and Kondele. From Mowlem, the convoy snaked its way through Rabuor-Chiga Road as it headed to Kadiju where the musician will be laid to rest.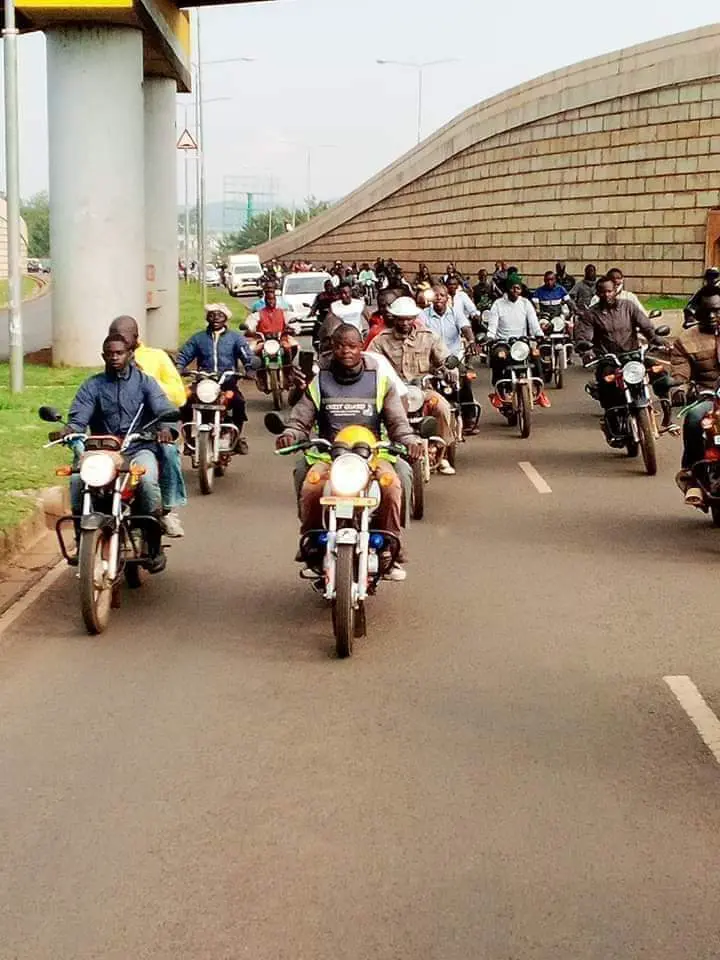 Residents of Chiga, however, decried the hurry in which the musician was being buried. They claimed they were denied a chance to mourn him and give him a send off that befits him.
The young musician was well-known for his hit song "Mano Kasinde", which talks about how men lie about their lovers, describing them as cousins.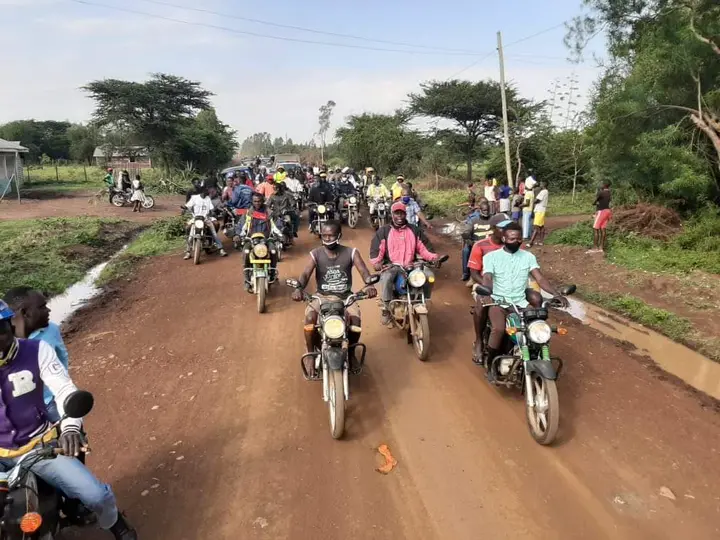 Chaos erupted when his body arrived at Kadiju Village and the police on duty supervised as it was being taken down to the ground. The villagers demanded to have more time to view the body as they lifted the coffin and covered the grave to stop any proceedings.
Kadiju village witnessed chaotic scenes that forced the overpowered police officers numbering more than 30 to flee the scene, moments after the enraged mourners removed the body from the grave after police lowered it for burial.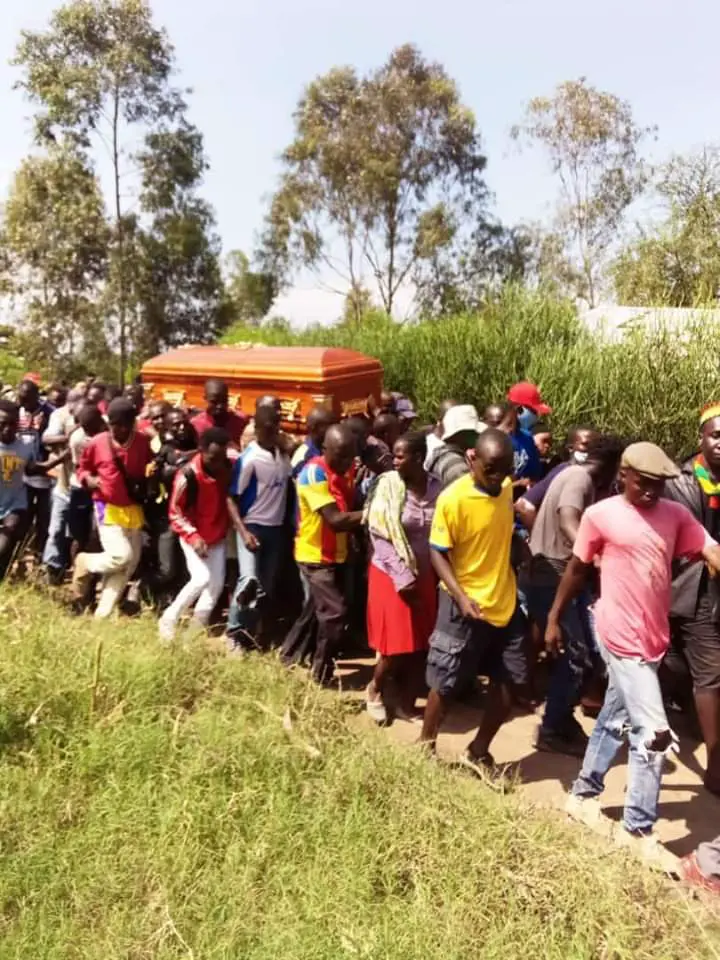 After removing the casket from the grave, they walked with it round the village before taking it to the nearest mortuary for preservation. They contravened social distance rule and very few had masks on.
The mourners however sealed off the grave demanding that the burial be postponed to a later date, to give them time to give the musician what they termed a befitting burial.
This happened as the local church leaders, widow and family watched in awe and disbelief as strangers took over the burial ceremony.
What Do You Think About This Piece? One Favor Leave a Comments and Share Widely.