Nairobi governor Mike Sonko has finally come out reveal what is awaiting Democratic leader Raila Odinga a piece of advice following the political temperatures that has continued to rise.
Sonko said that he strongly believes that Raila Odinga has a high chance of becoming the next president in the Republic of Kenya after President Uhuru Kenyatta's term comes to an end.
He passed his warning to the opposition leader urging him not to allow himself to be carried away by the system only to be displaced unceremoniously later.
"You have very high chances of becoming the next President BUT usikubali kuwekwa BOX na hii system for your people to be evicted and displaced like animals", Said Sonko.
The governor reminded Raila how he lost the 2013 and 2017 general elections and he alleged that the votes were stolen by the system for Raila not to be the president. He therefore told Raila to be alert with the system.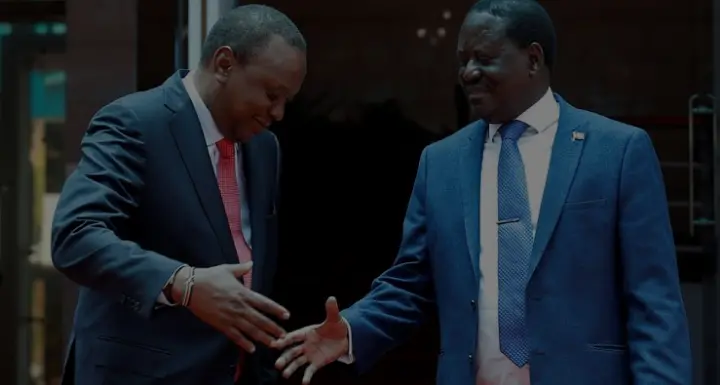 Sonko revealed what the system is about to do so that they can send Raila home not to cling on the presidential position in the coming general election. He continued to state that the system has no plan either to support the deputy president William Ruto.
"Baba I respect you so much but vile nimerukwa na hii SYSTEM hata wewe unachorewa kurukwa for somebody else and not my friend Hustler. Mark my words, Baba", added the governor.
The fearless Nairobi boss said that he is ready to die for those who may plan to kill him just like the way they did to Pro.George Saitoti.
'Pahali imefika, lazima tueleze Wakenya ukweli, wakitaka kuniuwa vile waliuwa Saitoti waniuwe. I DON'T CARE vile watafanya", said Sonko.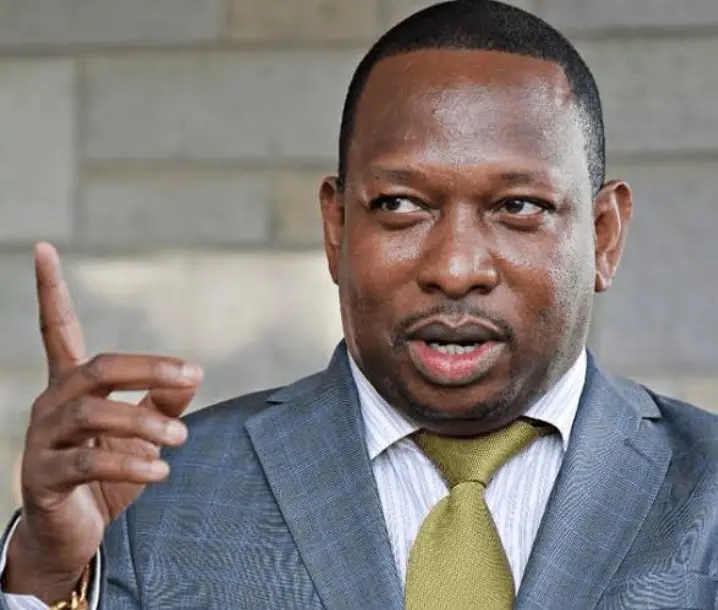 MY OPEN LETTER TO RAILA AMOLO ODINGA

Baba Raila Amollo Odinga, Kenyans, especially the poor, used to believe in you as a MTETEZI WA WANYONGE. You have very high chances of becoming the next President BUT usikubali kuwekwa BOX na hii system for your people to be evicted and displaced like animals. The illegal demolition in the video below took place this week in Kibra constituency.

With alot of pain and bitterness let me say this, Article 40(4) of our Kenyan Constitution must apply before demolitions and evictions of this nature are carried out, I'm not trying to praise myself but when the Nairobi county Government, National Government and World Bank were doing Karandini market in partnership, my administration spent 18 million shillings to compensate all the traders before they were relocated to another market site at the county depot.

Baba remember this the same system that made you suffer for so many years by even stealing your election in 2013 and 2017. Na Baba mimi nakusihi ukae rada, your Son the late Fidel was more than a friend to me, even Her Excellency Mama Ida can attest to this. Fidel wanted me to clinch the Makadara Parliamentary seat on an ODM ticket.

Baba I respect you so so much but vile nimerukwa na hii SYSTEM hata wewe unachorewa kurukwa for somebody else and not my friend Hustler.

Mark my words, Baba.Pahali imefika, lazima tueleze Wakenya ukweli, wakitaka kuniuwa vile waliuwa Saitoti waniuwe. I DON'T CARE vile watafanya, because so far hakuna dhulma hawajanifanyia lakini MUNGU yuko

– Governor Mike Sonko Facebook Post