Inspector General of police Hillary Mutyambai has noted that in case one is found without masks on, they will be fined instantly a fine of Ksh 20,000.
He has noted that no arrests will be made and this is inorder to avoid the congestions in Jail's which will be against the Ministry of Health's protocols and guidelines on dealing with corona virus.
"POLICE BOSS Mutyambai says people found flouting Covid rules will be fined Sh20,000 on the spot; arrests will not be made to avoid jail congestion."Hillary Mutyambai's order as reported by Nation https://t.co/MQUZvovrSa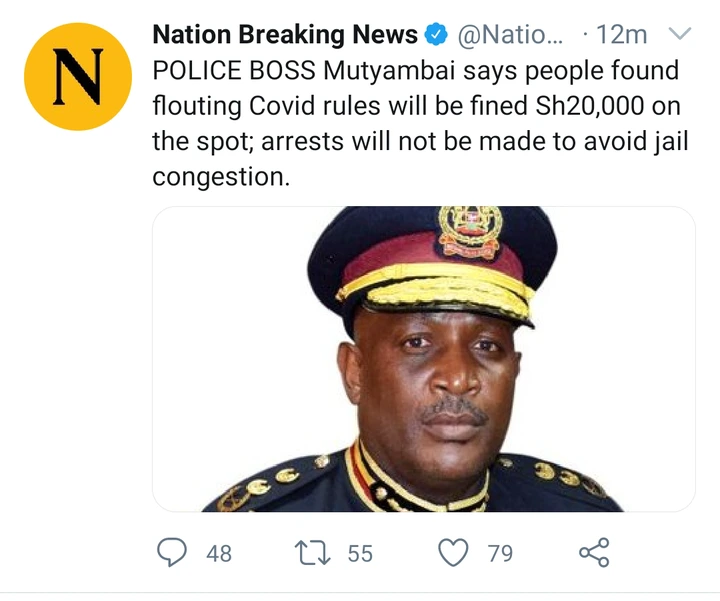 Other issues that have been addressed by the Inspector General is the fact that the National Police Service will make sure they coordinate with their National Government Response team, as well as the county governments in order to ensure that Kenyans adhere to all the protocols issued by the Ministry of Health.
He has issued orders to the police to ensure that they apply all the guidelines issued without bias and in compliance with the law in order to ensure that the virus does not read more than it has.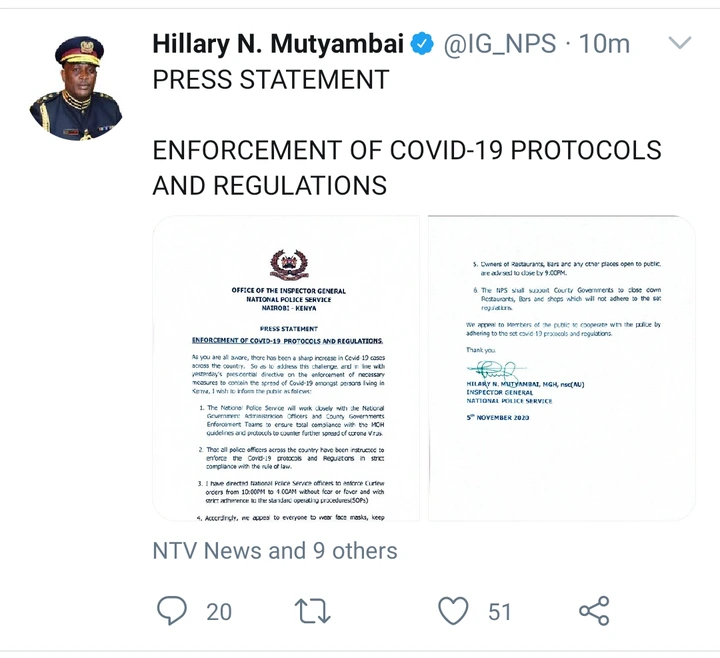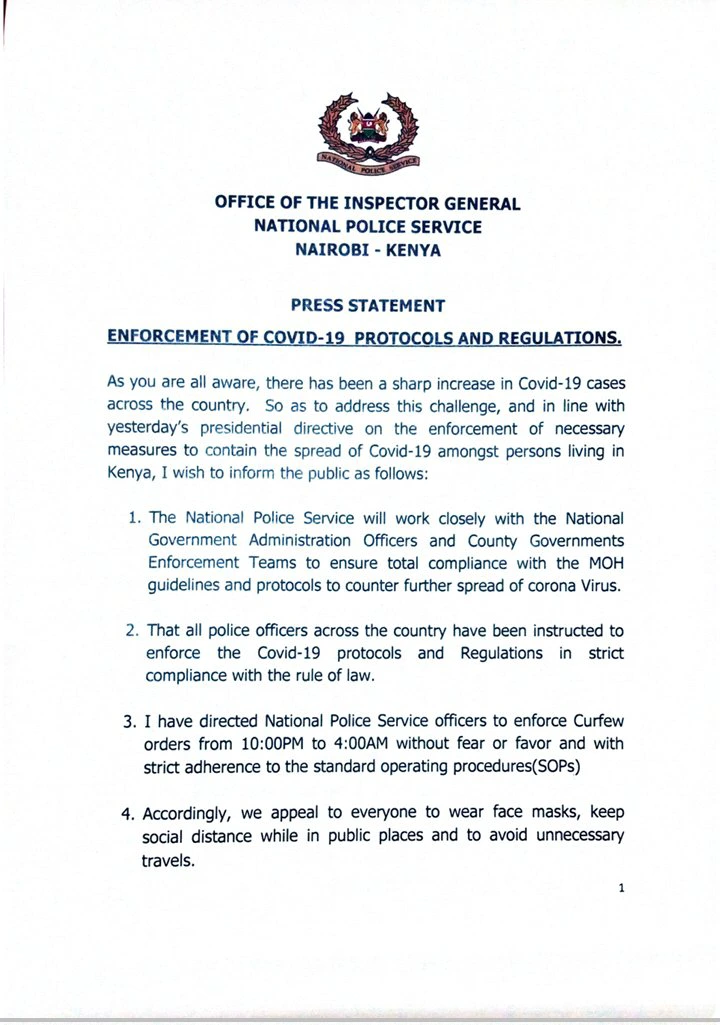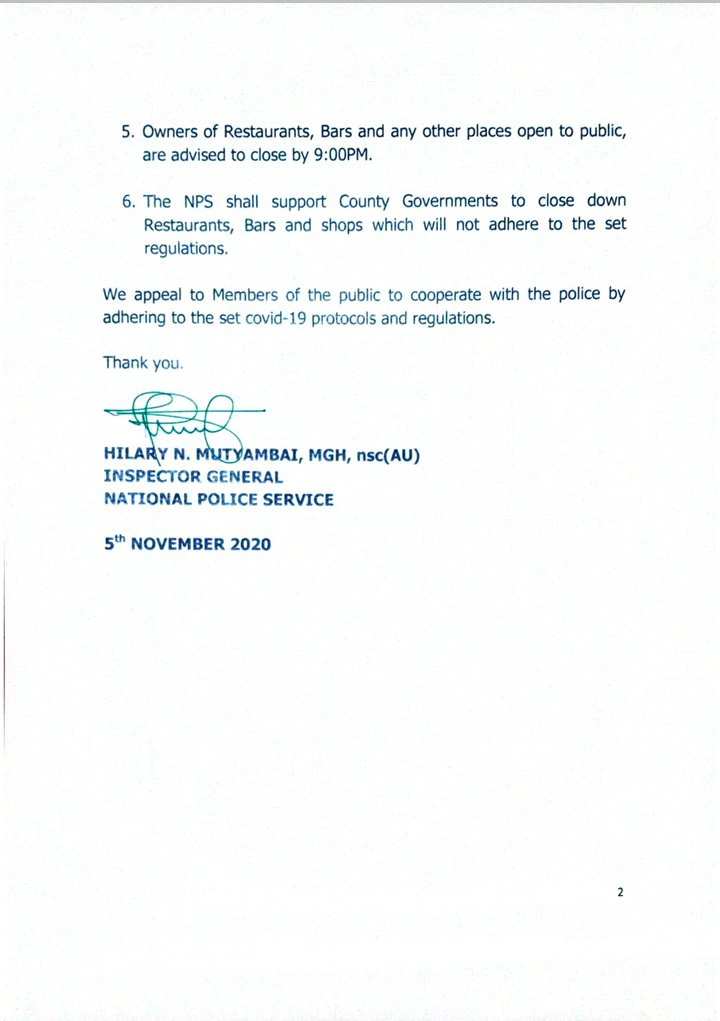 What Do You Think About This Piece? One Favor Leave a Comments and Share Widely.