A young man by name Paul Confeses after acting like a lamp man that couldn't walk in a crusade for his pastor just to make mone.
The man acted as if he couldn't walk so that once his pastor calls him out and pray for him he will start shouting pastor I can walk….
The man according to him said he has walk for many fake prophet in South Africa and this particular one prophet Elijah peener of a well known church in South Africa won't be left out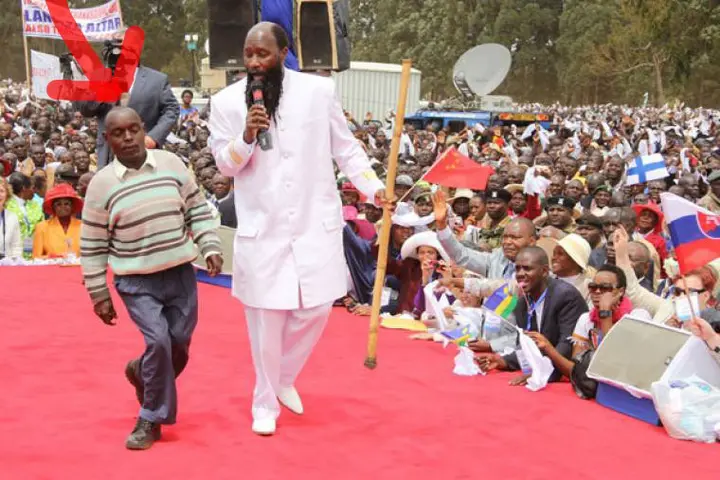 According to the man he told people that most of the miracles done now adays are fake miracles and miracles that are been acted by humans just to make Money,very few pastors in South Africa now are genuie pastors all what the care for is members and money.
The man who said he was paid 2000$ to act on this crusade ground as a lamp man who could not walk,but later walk immediately the pastor called him out and collected the walking stick from him.
When will all this fake pastors be eradicated,the whole system is bad people now deceive people just for money the name of God is now been used in vain .
Would you like to get published on this Popular Blog? You can now email Admin any breaking news, your Bio, articles or advertise with us on:
[email protected]
What Do You Think About This Piece? One Favor Leave a Comments and Share Widely.