Kenyan artist and actress Noti Flow, also identified as 'the only female rapper in Kenya with the sickest flow' was today hosted on one of Jalango's shows on his YouTube channel known as JalangoXtra. This segment is usually hosted by none other than Violetta Ngina, who today interviewed the Kenyan star in the show.
Noti Flow whose real name is Natalie Florence, is well known for her song with Benzema known as 'Foto Moto' as well as being an actress in the common Kenyan reality show, Nairobi Diaries. She recently trended after claiming that she charges Ksh100,000 for any musician who wanted to do a collaboration with her. She said that she had standards that she always strives to keep.
During the interview today, she was questioned about whether she charged Benzema for their song. She however alleged that she always considered those artists that she worked with and would weigh whether to charge them or not. In fact she said that if she liked the person she was working with and even had a connection with that person, then she at times ended up breaking that rule.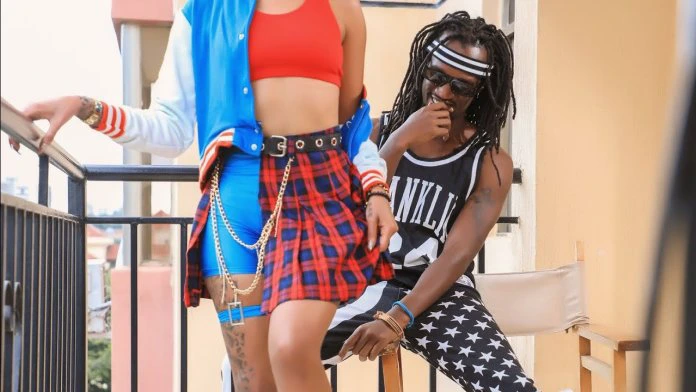 As for Benzema, Noti Flow claimed that she just did not think he could afford the fee and thus decided to carter for everything. The female artist did not stop there. She went ahead to claim that she even paid for his clothes and transportation fees and also for producing the whole song. This allegedly summed up to Ksh180,000.
Rumours before had it that the duo had a thing going on between them but Noti took the opportunity to deny the claims, saying that she was in a happy and serious relationship and that nothing had ever happened between her and Benzema.
Regarding vixens and female artists who experienced issues like in the case of Timmy T-dat sometime last month, Noti opined that she never allowed anyone to touch her inappropriately and would have slapped the person who did that to her.
She went ahead to agree that the lady must have been comfortable as she did not react to Timmy's actions as had been witnessed in the video.
Noti also said that she had plans for better songs and was aiming at building her name and doing more for herself. She also said that she loved how her trial on gengetone had done well as it would probably not have succeeded had she been at a Western country. As the interview came to an end, she again stressed that she wanted to clear the air regarding her and Benzema, and that nothing had ever occurred between them.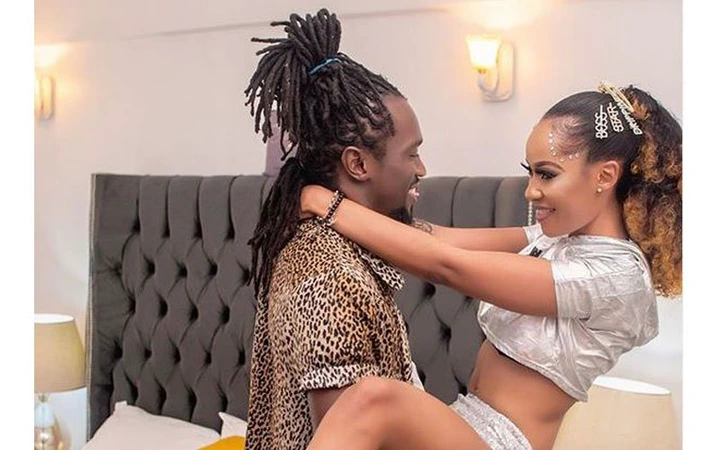 What Do You Think About This Piece? One Favor Leave a Comments and Share Widely.