Photo: Kenya's head of state Uhuru Kenyatta(L) Deputy President RUTO AND ODM party leader Raila Odinga
As 2022 elections draw nigh, political contestants are soul searching and readying themselves to give shots at various elective positions.
The presidential seat is hyped to experience a spirited political duel between political titans with deep pockets, popularity and fanatical following. Ruto, a purported natural successor of Uhuru Kenyatta as per the 2013 pre-election pact will lock horns with other contestants.
Raila Odinga whose presidential shots have hitherto remained unsuccessful is yet to declare his candidature publicly though a sect of his close allies have attested that the former premiere's name will be on the ballot come 2022.
If Raila decides to vie in 2022, he will battle it out with his political prodigal son William Ruto in what will be a clamorous election in Kenya's history. Tinga, a veteran in Kenyan politics has humbled the proud and exalted the humble politically. Equating him to William Ruto will be a capital offense.
In 2002 Jakom backed Mwai Kibaki giving Uhuru Kenyatta of KANU party a political shocker. In 2007 elections Raila gave Mwai Kibaki a run of his money, time and energy but he lost 'mysteriously' in what culminated violence. Similarly, in 2013 and 2017, he showed Jubilee party fireworks though he lost.
If Raila decides to contest in 2022 elections or decide to give it a wide berth, he is a man who will easily throw William Ruto to a political orphanage with the unforgettable political lessons.
This is the 'deadliest' political weapon Baba may use to humble his defiant political son William Ruto in case the former fails to run for the top seat.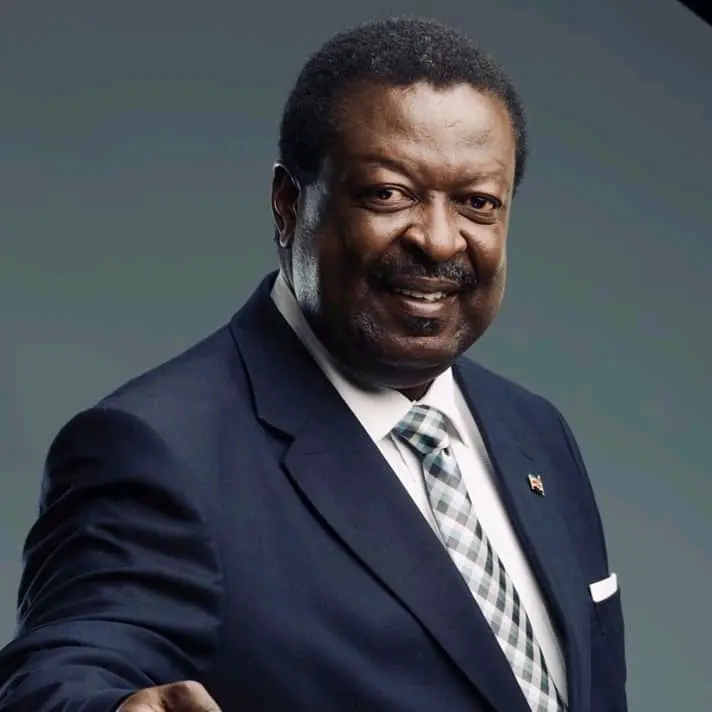 Musalia Mudavadi joined active politics in 1987 as Sabatia Member of Parliament. He held various ministerial positions under Daniel Moi's government, the political apex he has since reached is serving as Kenya's vice president. He also served as the deputy prime minister during the Grand coalition government.
After serving in nearly all top political positions in the country. Only the presidential seat is missing in his colorful political resume. A soft-spoken 'NASA Hao' lieutenant tried his first shot at the presidency as an independent candidate in 2013 elections but come distant third after Raila Odinga of CORD and Uhuru Kenyatta of Jubilee coalition.
Amani National Congress(ANC) party leader enjoys a close relationship with Uhuru Kenyatta and Raila Odinga.on the eve of 2013 elections the trio(Uhuru, Ruto, and Mudavadi) had reached a concession which would have foreseeing Uhuru and Ruto shelving their ambitions and throw their weight behind Musalia as the duo battled in International Criminal Court(ICC) overcharges on violence against humanity. The deal was believed to materialize making Musalia Mudadi Kenya's fourth president. The deal was however breached with Uhuru dispelling it as a work of the 'devil'.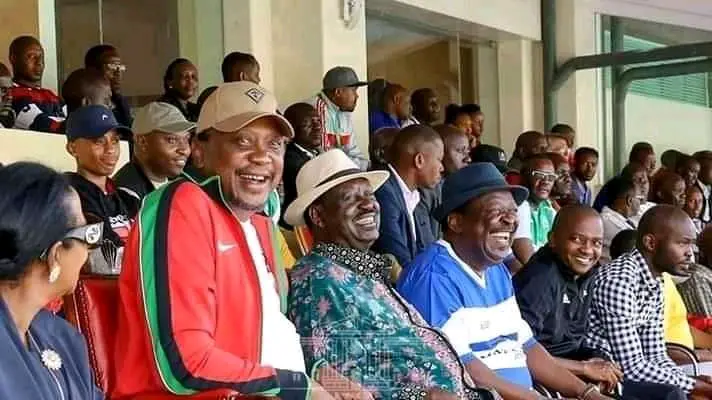 In 2007 ODM presidential primaries, Raila floored Musalia, Najib Balala, and Ruto. Musalia shelved his ambitions supporting Jakom, in 2017 Musalia was a principal and a co-founder of NASA coalition that gave Jubilee party a run of their money. He fervently supported Raila-Kalonzo presidency but lost to the incumbent.
Mudavadi lately enjoys a close relationship with Uhuru Kenyatta and Raila Odinga. Uhuru is set to live political arena and Raila is at crossroads if to pay his political 'debts' or try his last shot. Staking on the new between him and the son of Kenyatta and Odinga the duo may ultimately decide to declare Mudavadi Tosha. This will undoubtedly give the self-crowned 'Hustler 01' sleepless nights and migraine on top.
To disentangle the dynasties vs hustlers tale that is gaining momentum in Kenya which may in longterm favor Ruto. Supporting Mudavadi will be more endearing to Kenyans. And this will automatically humble WSR.
Musalia Mudavadi only needs to correct his political mistakes, works extremely harder to prove his capability and political prowess by dispelling the 'soft guy' tag. Its high time for Kenyans to prepare for Musalia Mudavadi presidency as it is in the offing.
What Do You Think About This Piece? One Favor Leave a Comments and Share Widely.