The following screenshot tells a situation where a girl really needs some financial help from her friend(a guy), but unfortunately, the guy wants to sleep with her before helping her.
According to the girl's ordeal, she has fiancé she wanted to marry, but she couldn't beg her fiancé money because he's not capable at the moment henceforth begging her (a guy) for money.
The question is, why is our Society like this.why can't some men help women without demanding going down with them before helping women.
Sadly, this situation is also existing in our university system, which is known as "sex for grades".A student will merit a particular score but the wicked lecturer will deny her of the score because she refused to sleep with him, and it will make the student have carried over as well as spending an extra year in school, which is very bad.
Apart from this ugly incident existing in our university education, it's also existing in work ministries, which is termed "Sex for employment".
"Sex for employment" is when a particular individual deserves/merits a defined position in an industry/company but she will get denied because she refused sleeping with the CEO of the company.
Many Managing directors/CEO do request sex from their employees in order to promote them to the next level or to give them jobs. most times positions in the office, Job offers, employment are no longer based on merit but sex.
Below are the screenshot of the chats between the guy and the girl, please feel free to feed your eyes with it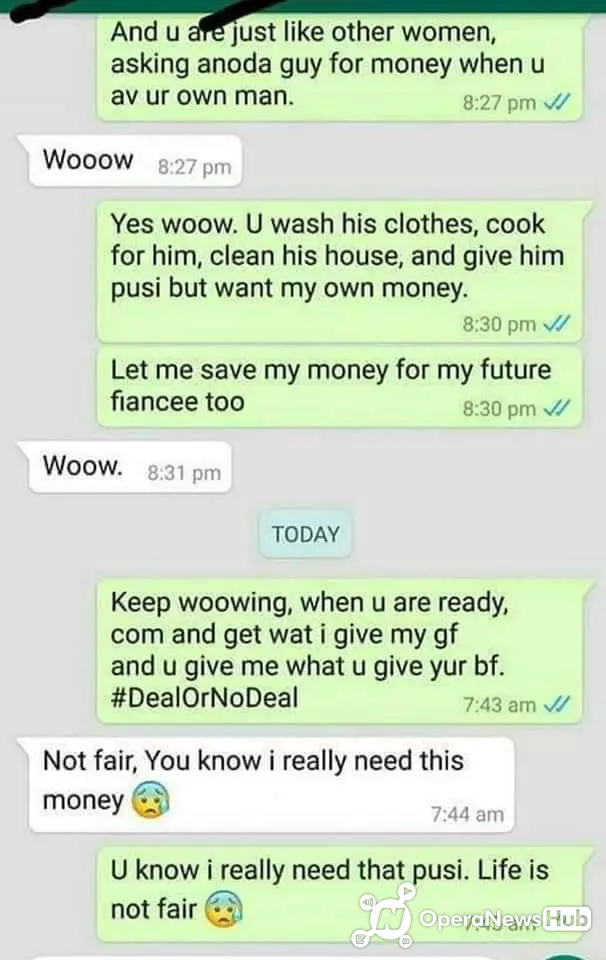 From the above screened-shot chats,A girl can be seen begging a guy for money,but the guy insisted on her coming to his house to collect the money because he obviously has an ulterior motive which is sleeping with the girl.
The girl now told the guy that she can't come to his house because she has a fiancé that wants to marry her, the guy then told her to go and collect money from her fiancé since she can cook, wash, do bedroom duties with him, she should as well collect money from her fiancé and stop begging him for because his money belongs to his girlfriend.
People has reacted to this chats.
See people's reactions below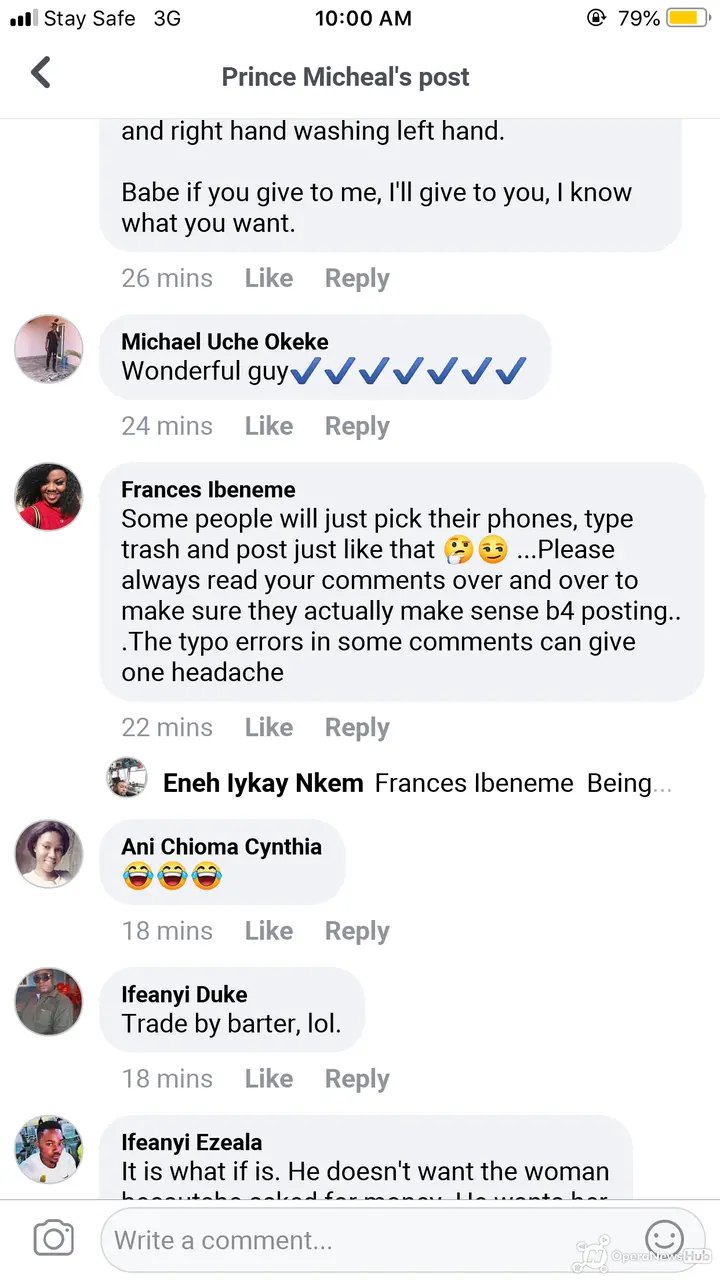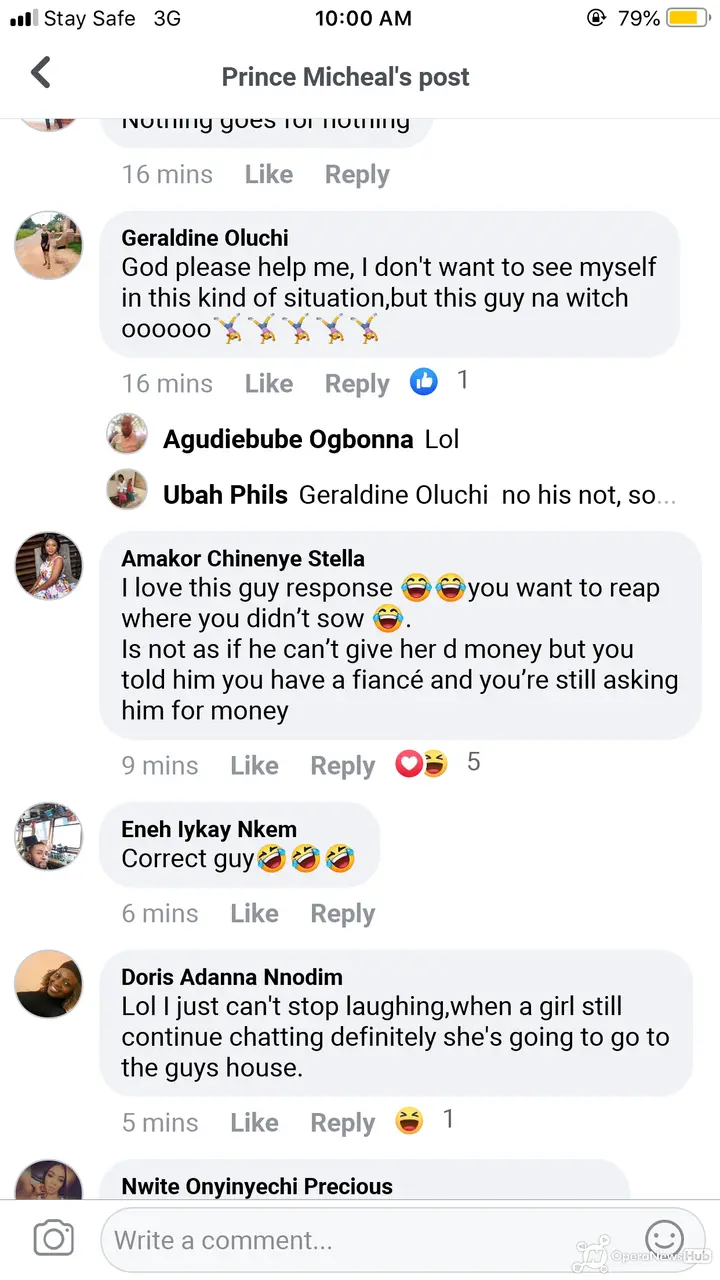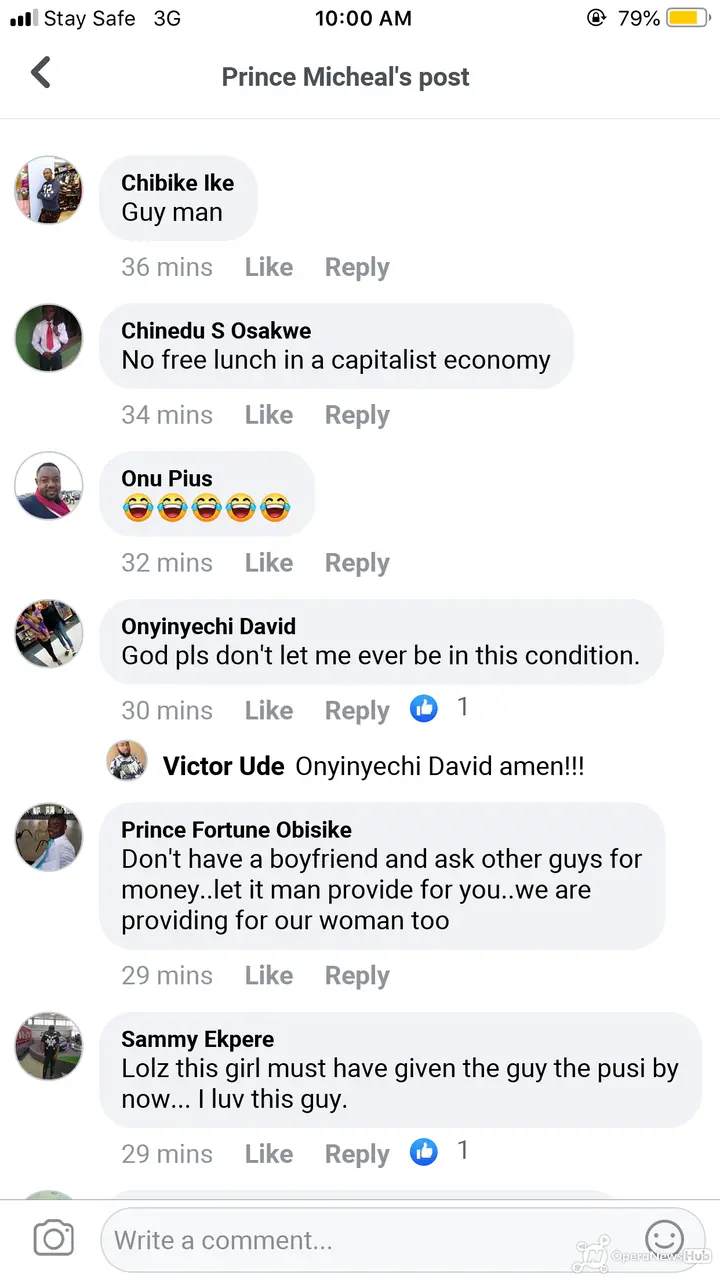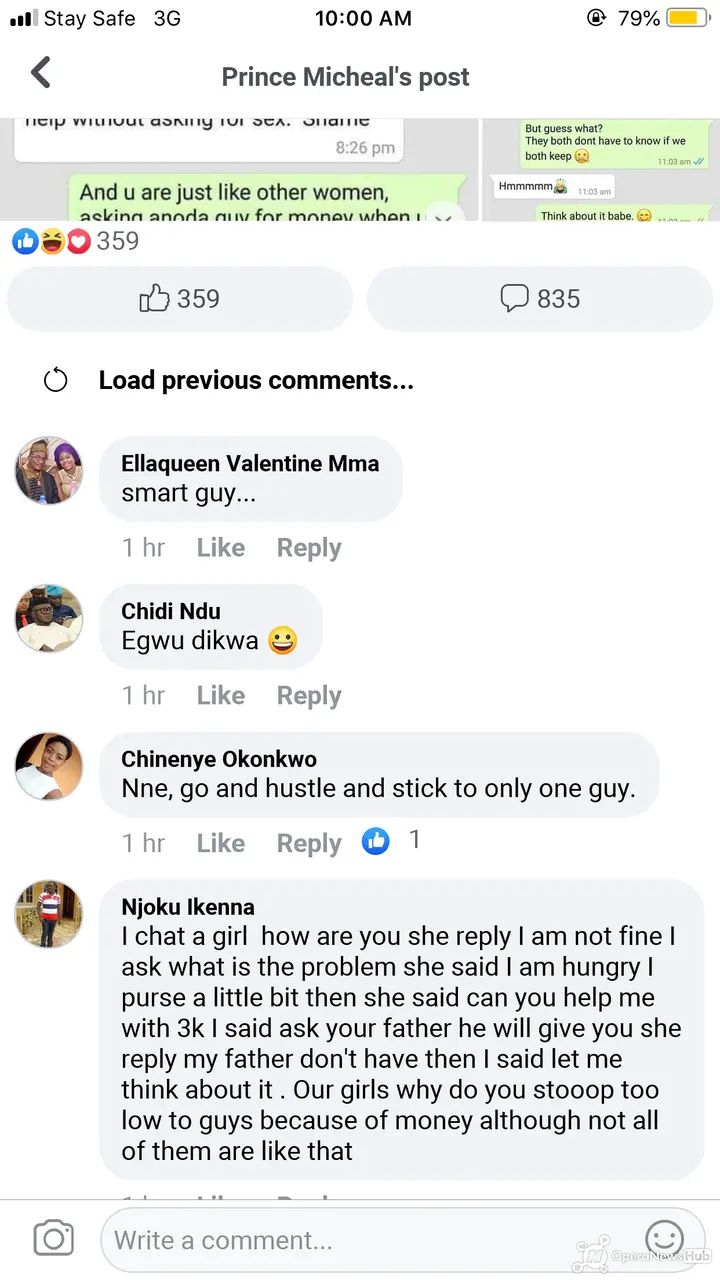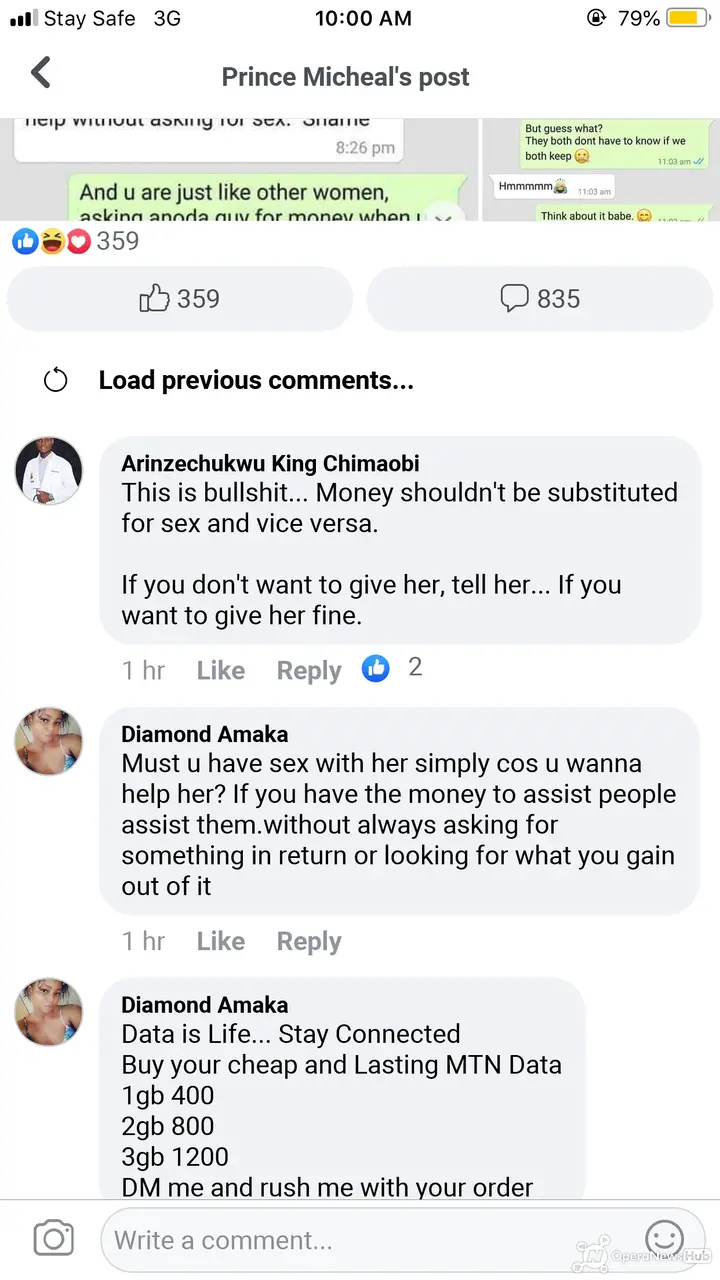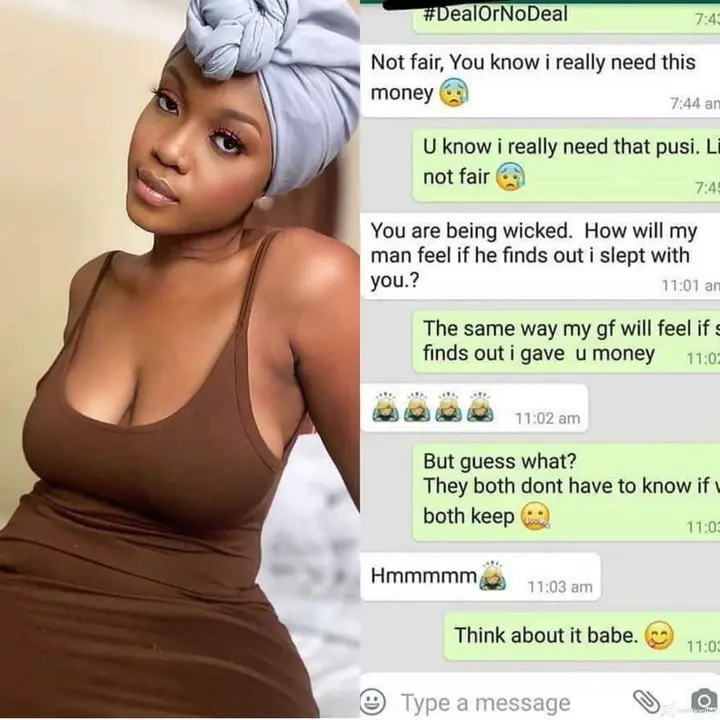 What are your thoughts and opinions on this matter??? Is it right for men to request going down with women before helping them financially??
Please share your thoughts and opinions in the Facebook comment box below and don't forget to share and follow Nairobi mini Bloggers for more interesting updates.
Source// Opera mini news
What Do You Think About This Piece? One Favor Leave a Comments and Share Widely.